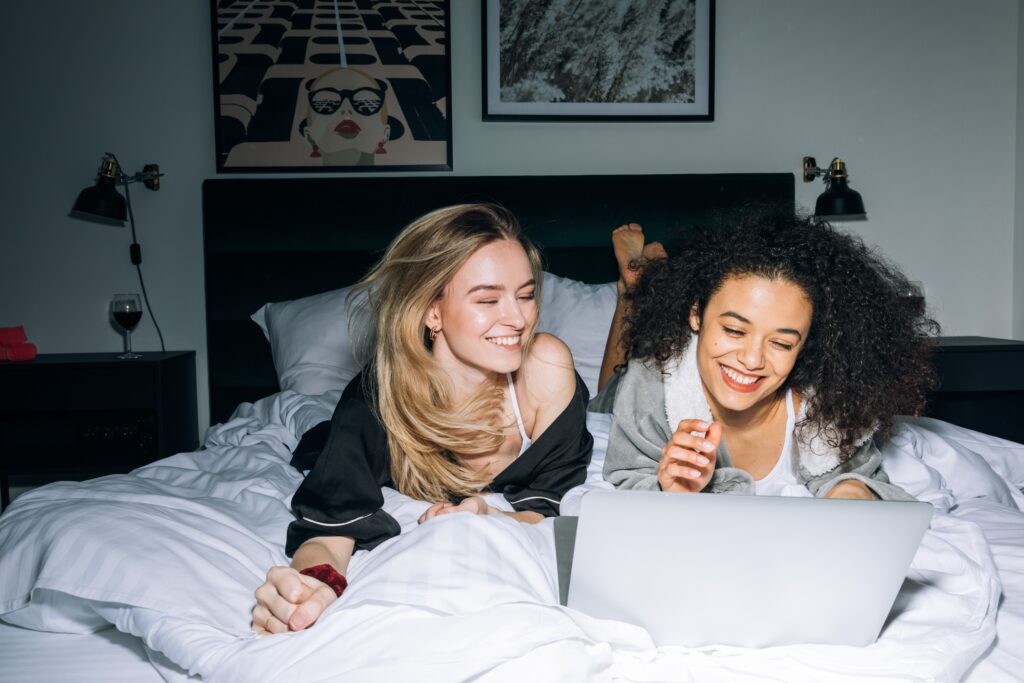 One of my favourite things about myself is that I am a fangirl. I love waking up and looking at my lock screen being a photo of Harry Styles that I took at Madison Square Garden. I love that I have small posters and figurines of Loki in my work and home office to show my love of the MCU. I love that I have tattoos for my love and passion for BTS, Loki, Harry Styles, and Stranger Things. I love being a fangirl. My love for being a fangirl started in 2006 with the song Year 3000 by the Jonas Brothers and I laid eyes on Joe Jonas. Shout out to Joe Jonas for leading me down the path of being the fangirl that I am today.  
It's an honour to be a fangirl. Fangirls have been around for years simply supporting, loving, their favourite person(s) and devoting their time, energy, and desire for community through their devotion to said person(s). When talking about the future of being a fangirl, defining who a fangirl is and what fangirling means is needed to further this conversation.   
What is a fangirl?
A fangirl by definition as a noun is "a girl or woman who is an extremely or overly enthusiastic fan of someone or something" and as a verb is "to exhibit fandom often to an excessive degree: to behave like an extremely devoted or overly excited fangirl".  Cambridge Dictionary describes a fangirl as "a girl or young woman who is a fan of someone or something such as an actor, a type of music, a piece of technology, etc.,"; while another definition drops the "young" age indication and describes it as "an obsessive female fan, especially of comic books, science fiction, video games, music, or electronic devices".   
Urban Dictionary also has multiple definitions of fangirl. A few worth pointing out are "a general term for a female fan of something", "a fangirl is a (female) fan of a character from a movie, anime, video game, etc., or a real-life actor or singer. Usually, they have an obsession with their 'idol' and do various activities to show their love for the said idol". The Urban Dictionary definition brings in how being a fangirl has had labels of being seen as insane, idiotic, or even scary (pending how far their behaviours as a fangirl go – a.k.a stalking, adding more human attributes that make their said idol imperfect, etc.).   
Reflecting on those definitions, it only makes the experience of a fangirl to be 2D and lack action. The only definition that comes close to recognizing action with the fangirl experience is Urban Dictionary.
I want to define being a fangirl with a more inclusive definition. A fangirl is "an individual woman or gender non-conforming person who is a fan of something important to them (singers, actors, athletes, sports, books, video games, etc.) and engage in activities that allow them to connect said thing or person(s) in some capacity and with others who share the same interest and love for said thing or person(s).
This definition includes more identities, more ages, more areas of interests, and more opportunities for being a fangirl to be seen as an active motion in daily life. It normalises the fact that fangirls are everywhere, and we are ready to be noticed. It is important though to quickly point out that with being a fangirl (and this applies to fanboys as well) that with being noticed, we have to notice the unhealthy side of the experience to show how we champion through it.
The unhealthiest aspects of being a fangirl occur when it consumes your times and energy without control, displacing our personal traumas into negative relationships with the idol, being mean and cruel to other fans who see life differently than and can grow disconnected from reality due to only consuming media on the idol or thing. There is a balance needed to have a healthy fangirl experience as the healthy fangirl experience is what takes us on a road of change, evolution, and action.
That's where the magic happens as a fangirl when the healthy side of that love, passion, and devotion goes beyond the focus of where it originated and has real-world impact. This is where over the last decade the way that fangirls have impacted the world has changed immensely. I say a decade because when you google "how being a fangirl is good", the earliest published article on fangirls being positive on the first page is in 2014.
That timing is significant. There was a lot going on in the early 2010s that exposed fangirls to more content and exposed fangirls to the world on a larger scale. YouTube started in 2005, creating access to media created by fans and by their idols as well. I particularly remember one video from the earlier YouTube days that shaped me as a Jonas Brothers fan was their goofy tour videos. I think about the video Oh How The Tables Have Turned especially since that video was posted about a month before I saw them on July 23, 2008. My first concert ever. I then joined (and by me joining I mean my parents surprised me with this) their official Jonas Brother Fanclub. I received a booklet in the mail with an iron on patch that showed me as an official fan. I could log into the Jonas Brothers Fanclub forum and chat with other fans about the boys.   
This was my entry into the bigger fangirl world showing me that there were others like me – just not near me. That made me feel more accepted for loving the Jonas Brothers unapologetically at age 10 and made me feel like guilty for my JoBros posters, Camp Rock merch, crying over a Joe Jonas picture of my 11th birthday cake, and to this day keeping Burning Up: On Tour with the Jonas Brother book with me.   
YouTube changed my approach to the Jonas Brothers and being a fangirl. However, it was the growth of two other platforms along with YouTube that changed everything for all fans, especially younger fans in the early 2000s – 2010s.
Twitter started in 2006 and it wasn't until 2007 that it started to grow more and in 2010 Twitter began to peak with over 60,000 tweets a day. Tumblr started in 2007 and slowly became more popular through the years until 2013 when it reached its peak of over 13 billion global page views. These two platforms allowed fans to talk about their favourite interests and even allow opportunities to engage with their favourite interests as well. Such as getting followed on Twitter by your favourite singer or actor, finding others who liked the same thing as you and building friendships, creating fanart of fanfiction on Tumblr, flashbacks to when Harry Styles was more active on Twitter, when One Direction members would go live on Twitter, possibly interacting with Taylor Swift on Tumblr, and so on. The fan to idol interaction that we see today was built on the extreme high touch engagements and interactions that happen in the early 2010s. That's when everyone, both fans and idols, were figuring out what in the world is social media and how do we use it.  
I had a conversation the other day with a friend about how when we were young teens at the peak of social media growing there was lot of great content that was coming out that made these platforms extremely saturated and engaging. Let's reflect on what was going on at the time:  
Twilight Saga Movies: Twilight (2008), New Moon (2009), Eclipse (2010), Breaking Dawn Part 1 (2011), and Breaking Dawn Part 2 (2012).   
Harry Potter Movies: Order of the Phoenix and the publishing of Deathly Hallows (2007), Half-Blood Prince (2009), Deathly Hallows Part 1 (2010), and Deathly Hallows Part 2 (2011).  
The Hunger Games Movies: The Hunger Games (2012), Catching Fire (2013), Mockingjay Part 1 (2014), Mockingjay Part 2 (2015)  
The Avengers (2012)   
Stars Wars: The Force Awakens (2015)  
The Fault in Our Stars – The movie (2014)  
One Direction (2010-2015)
The rise of 5 Seconds of Summer due to touring with One Direction (2013)   
Taylor Swift goes pop with 1989 in 2014  
Miley Cyrus' Bangerz Album with hits of Wrecking Ball and We Can't Stop released in 2013  
The 1975 shot to popularity in 2013 (I saw so much of Matty Healy on Tumblr as a teen despite not listening to The 1975 seriously until late last year. I made myself laugh when I saw a TikTok of The 1975 and instantly recognized Matty because of how big The 1975 was when I was on Tumblr).   
BTS releases their single, I Need U, off their first of the part of their trilogy for HYYH in 2015.  
That is only a snippet of what was going on in the late 2000s entering the 2010s that fans were talking about non-stop online. I, like many other young teens at the time was constantly talking about One Direction, Taylor Swift, 5 Seconds of Summer, Twilight, BTS, and the MCU. All of which still have a huge impact and influence on how I view different types of fans, fandoms, cultures, and ways of self-expression through media. Myself like many other young teens and young adults who talked about our favourite things and interests via social media or by having merch (like lockers or bedrooms filled with One Direction posters or Doctor Who quotes) faced a lot of backlashes at the time for being "emotional" about their said favourite thing.   
"This appreciation of emotion tends to be viewed negatively in our culture. We think that people that feel 'too much' emotion about something we don't value are 'crazy' — think the 'hysterical fans' stereotype. But in fan cultures this is becoming more and more valued, and I think it's migrating to other fandoms as well." It's true that at the time being a fangirl or a superfan of anything that wasn't considered "valuable" by others was looked down upon. If it wasn't easily understood like my love for the MCU, Doctor Who, or K-Pop it was weird because it wasn't as "normal" as loving One Direction. The value of interests were also constantly degraded by misogynistic viewpoints as people saw us fangirls as crazed, overly emotional, or mindless women.  
However, it much further from the truth. Being a fangirl is rewarding and empowering. You find a place to meet new people and build lasting friendships with people locally, nationally, and internationally who become a new type of support system who share the same interest and passion. That helps your mental health as you find a sense of community who gets your passion which allows you to be more of yourself in that space.
Fans are happier, have artistic expression, incredible media experience (social media management, editing software, street teams, etc.), research (learning about their idols), are extreme critical thinkers, have culture exposure, and know how to build community. In a space where you can be yourself without a mask on, your identity grows and flourishes, self-determination and confidence increase, your emotions are validated, and your dreams are elevated.   
Being a fangirl means you see the world in a layered way and also recognize how life isn't separated from being a fangirl. A piece originally from Femsplain, that was shared on Teen Vogue focuses on a fan talking about their transition of a non-music fangirl to a music fangirl. A few moments in this piece stood out to me.
"But the intersecting worlds of social media and social justice have opened my eyes to slights against women in music that I just can't abide", this quote was in response to learning about being a fangirl, letting go of internalized misogyny, and understanding the way fangirls use their platforms to invoke change is. That slight against women isn't a standalone experience in only music, but in all areas where a woman is a fan. That slight has been tolerated enough and is being tested by fangirls who were teens in the late 2000s and 2010s since we are now adults and can make such changes.   
Fangirls have made changes and positive impacts on their communities and their idols for decades. The Beatles weren't taken as seriously at the early stage of their careers because a majority of their fans were young teenage girls and were looked down upon due to who their fans were. However, because of the fans' determination to continue supporting The Beatles, the band grew and are now considered a legendary band appreciated by all. It was all because of the fans.
In 2015, there was a controversy around the 5 Seconds of Summer Rolling Stone article where the band was quoted (or supposedly misquoted) that complained about their fans mainly being women since it discounted them as a "real band" and not a "boy band". Many fans did not appreciate that and felt confused with the overwhelming response of dealing with issues in general for being a fangirl then receiving that directly from their favourite band.
At the time in 2015, it meant that if you had too many women fans that you as an artist or an idol were not going to be successful as the weight that women pulled as a fan wasn't being taken seriously. Which is very odd as many of the update accounts, HQ accounts, marketing campaigns, and street teams for said idols were either made by fans by themselves or made by fans in collaboration with said idols. And can you guess who those fans were? Yes, fangirls.
Fortunately, that view on fangirls has been changing and it's because of how we, fangirls, are using our passion to make change in our communities.
Fangirls are inspired by their idols and their experiences to make these changes in all industries: music, fashion, cinema, sports, [insert an industry that you have a passion for] or to make changes in life experiences that are misrepresented within their fandom and in society.
Taking advantage of the rapid change and use of social media and the continued self-agency and self-determination being expressed over the past 13 years has created a new vision of what it means to be a fangirl and where being a fangirl will go.
Future Of Fangirls   
Fangirls run the world. No, seriously, I mean that. The mention of the late 2000s and the late 2010s was on purpose as many of these changemakers developing the future of being a fangirl were young teens if not younger at that time. They, we, have witnessed the beginning stages of the social media influenced evolution of being a fan and have dealt with the highs and the lows of the experience.
We know how to navigate it and turn it into something else that is bigger than the fangirl experience. We now see how fangirls who have taken the fan accounts that they've ran when they were teens turn into careers in the music industry, creating philanthropies, Etsy Shops, street teams, community engagement organizations, creating blogs, creating podcasts, and so on. The teens that were once joked about are now working with their favourite idols, working on items about their favourite idols, and becoming CEOs.
The Current Changemakers of Being A Fangirl   
DisabledSOS 
A fan project and volunteer organization run by 5 Seconds of Summer fans that led events, fan features, and other works that aim to make music fandoms (and the industry) better for disable people everywhere. This organization aims to bring awareness to inaccessibility of the industry by creating opportunities for disable fans to participate and advocate against ableism seen in the industry. DisabledSOS exists to break the barrier between disabled and non-disabled fans, artists, and crew.
Women In The Music Industry
A community that is empowering and connecting all who identify as women in the music industry via a well put together Discord Server. This server connects current and aspiring fans, artist, and business women into building community and finding opportunities in the music industry.
Any Fan Can Be A Changemaker
There are many organizations and others that are on social media that showcase how their time as a fan has elevated their experiences from One Direction mega fan account holder, Miya (who has worked with both Niall Horan and Liam Payne now), Harryflorals, and 5SOS Updates on Twitter. There are so many ways that fangirls are changing the approach to sharing content, building community, and engaging with their idols and the world around them.
The goal is to always think about how you can use your love of what your interests are to elevate the experience to a meaningful higher level. Where do you think change needs to be made? Is it in identity representation, community building with more resources being available or career opportunities? Do you want to make a blog that allows you to build a team to stand for a different fan experience or do you want to make a philanthropy that highlights social justice?
We have the technology and more resources now to ask for help, to learn, and to build a community. It's all about how it's used. The future of being a fangirl is everywhere. You have the community, you have the support, you have the skills, self-determination, and the uniqueness to bring something new to the table. The question is how you will join in the future and make the impact that you want to have. Whatever you do, make it authentically you and others will follow your influence.