The New Doctor Who Era Will Usher In Its Most Dedicated Fanbase Yet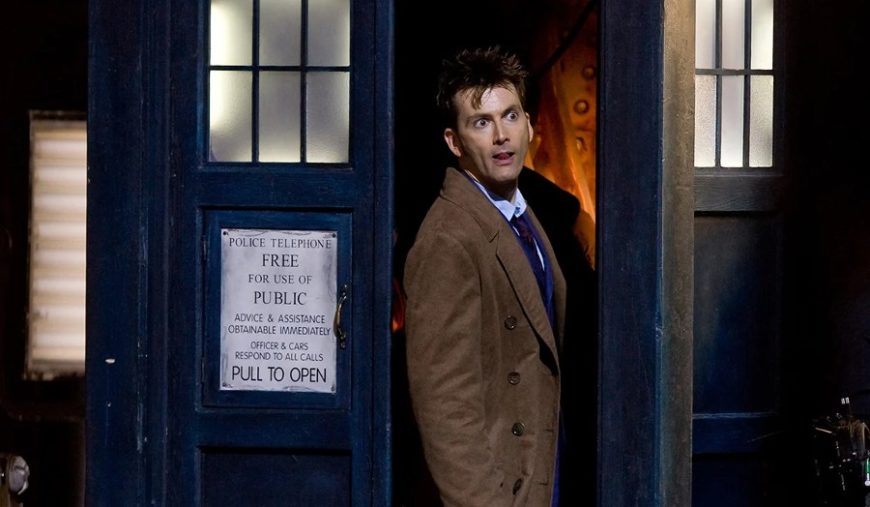 I had no idea that there would be a new Doctor Who trailer arriving until I saw it on my TV screen on Christmas Day. And honestly, for the last many, many years, I'd just never been bothered about it anymore.
I'm a self-confessed 2005-2010, Russell T. Davies, Christopher Eccleston and David Tennant era fangirl through and through. Anything that came after that just wasn't for me and I struggled to engage with it. It felt like the show stopped being for people like me and only cared about either the super nerdy fanboys or young children
But when I saw that 60th Anniversary trailer on Christmas Day, I was glued back in all over again. I was frantically hitting the volume up on the remote. With Russell T. Davies back to write the new series and David Tennant and Catherine Tate back as The Doctor and Donna, the nostalgia was real. The last time I saw the pair on-screen together was when I was sitting my GCSEs. A very long time ago.
This series will launch a whole new – and way more diverse – fangirl era.
We're going to be introduced to the Fifteenth Doctor, played by Ncuti Gatwa who'll take over after David Tennant and as the first Black actor to permanently play the role. He also has a massive fanbase following Netflix's Sex Education and was named one of Time's '2022 100 Next' rising stars. Even Ryan Gosling was walking around in a Doctor Who T-shirt with Ncuti's face on it. The A-list fans are already rolling in!
As if that wasn't enough. Netflix star and black trans actress, Yasmin Finney of Heartstopper will star as Rose, swaying over her loyal Gen-Z following to the Whoniverse. It's such a refreshing set of casting that the series really needed.
Doctor Who has always been known as a very British staple of terrestrial TV. This new series might have just smashed that definition with its new partnership with Disney+. With international fans being able to stream the series on Disney+, the global reach is endless. That's a whole new set of people just waiting to be fangirls.
And finally, let's not forget all those 2005-2010 era worshippers like me; the teenage fangirls who are now becoming late-20-something fangirls. David Tennant has one of the biggest fandoms of all the Doctors and he left quite a legacy. The ratings were never the same after he left and he's the one that the non-Doctor Who fans associate the show with.
When I caught some of the filming of the 60th-anniversary special in Bristol over the summer, the crowds were packed with nostalgic 2005-2010 era fangirls skipping work to catch a quick glimpse of their childhood hero. David was sprinting around in his long trench coat with his well-jelled hair as he always used to – and I can confirm that the man doesn't even seem to have aged.
The car drove past when they'd finished filming, with David and Catherine in the back seat and listening to the screams. I would've thought I was at a sold-out gig. I sat on the bus going back to my flat in awe, thinking I'd just stepped right back into 2009.
People think Doctor Who is just for sci-fi nerds but the 2023 era is going to prove them wrong. It's a new series for a new generation but with a drop of nostalgia for us golden oldies. And I can't wait to relive it all over again.