Louis Tomlinson's All Of Those Voices Is A Masterpiece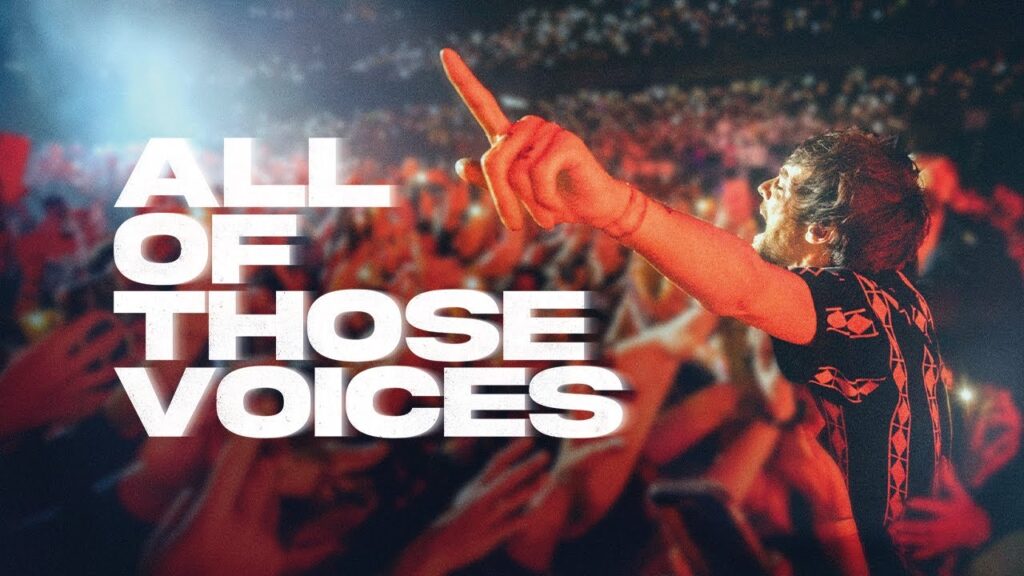 Since 2010, Louis Tomlinson has been a force to be reckoned with. Louis Tomlinson is a former member of One Direction. Since the announcement of the indefinite hiatus of One Direction in 2015, Louis Tomlinson halted his solo career in hopes of One Direction returning. Similarly, to the experiences of the millions of One Direction fans, Louis was left to believe that One Direction would return as a band as they originally planned. Or so he thought.
One Direction was supposed to be on an 18-month hiatus, but in reality, it's been 8 years. All of the other former members of One Direction Zayn, Harry, Niall, and Liam immediately went to start their solo careers after leaving the band. Zayn's solo career started at a different time due to his leave from the band in early 2015. However, the remaining 3 of the 4 did not hesitate to begin their solo projects.
To repeat, Louis did not know the intentions of the other members and their solo career plans. Louis Tomlinson did not start his solo career until 2020, in the hopes that One Direction would return. Louis wanted to get back to what he knew, what made him the happiest, and what at the time made up his identity. At the time, that was the only insight we had about Louis' mindset and his approach to his solo career.
We never knew the whole story about the why behind Louis' "late" start in his solo career until the release of his documentary, All Of Those Voices. The documentary is raw, emotional, honest, and vulnerable. It's important to realize that Louis doesn't hold back in this documentary about his journey from One Direction to now. You have to watch to understand Louis' progression as an artist and as a person. This documentary is for both fans and non-fans. Everyone who watches it will take away something that leaves a deeper appreciation for Louis Tomlinson.
If you have been hesitant on spending the money to go watch this film in your nearest cinema, don't be. We're here to tell you why you absolutely should go watch this documentary (and don't forget to bring your friends too). Fortunately, we have a spoiler-free review that will get you excited about this documentary and the future of Louis Tomlinson.
All Of Those Voices Is Louis Tomlinson
While the title of the documentary is All Of Those Voices by Louis Tomlinson, we can say after watching the documentary that All Of Those Voices is Louis Tomlinson. Throughout the almost 2 hour long movie, Louis dives head first into his personal life as that has formed and greatly impacted his music career. Louis brings in additional voices and perspectives alongside his own to widen the scope to get the full story of him. He invited friends, family, his team, a few of the former members of One Direction, and old never-before-seen clips of One Direction.
Louis is truthful about his time from auditioning to the X-Factor to One Direction and after One Direction. When Louis was in One Direction he struggled to find his role in the group. Once Louis was able to gain more control and participate in creating music for the band, he found his role and stuck to it. Therefore, Louis has the most writing credits out of all of the former members of One Direction.
A majority of the songs that you enjoy most from One Direction, Louis is most likely in the writing credits. Louis has produced all of those voices screaming and singing along to One Direction tracks.
Those of us who have been a fan of Louis since 2010, know that he has always been blunt, straightforward, and always looking out for the members of One Direction and the band's success. There have been very few times where we've seen Louis Tomlinson get emotional in front of fans. He usually has taken it all in and held on to what he has been feeling and in All Of Those Voices, he lets it all out.
One Direction made Louis feel whole and stable in who he was until Zayn left. Zayn's departure was the frayed thread that started to unravel Louis' foundation. We, the fans, felt that unravelling of One Direction happen when Zayn left too. However, for Louis that unravelling felt different since he put his whole identity into One Direction. Consequently, when what we do morphs so heavily into our identity when it has ended, we are lost and confused.
Louis had to rediscover who he was by figuring out all of those voices that make up Louis Tomlinson. Refreshingly, Louis shows the audience how he rediscovered Louis Tomlinson. Louis gives us the best behind-the-scenes to understand the man behind what we see in the media.
What Makes Louis Tomlinson, Louis Tomlinson?
The documentary captures everything that has happened in Louis' life since 2010. This documentary is touching and will make you reflect on everything you thought you knew about One Direction and Louis Tomlinson. You will see how well-produced the documentary is and how it feels like you're catching up with an old friend.
Louis shows the positive side of his experience. Louis talked highly about seeing fans, his passion for writing music, the excitement of performing and releasing music, spending time with his son Freddie and family in the UK, and his eagerness to continue to improve. At the same time, Louis shows the negative and darker side of his experiences that we haven't seen. Louis discusses the troubles he went through with the loss of the band, the loss of his sense of self, the loss of his mum Johanna and the loss of his sister Félicité, the impact of COVID on his first solo tour for his debut album, and the mind spiraling misery he felt with trying to find joy in a sea of loss.
There are so many very loving and bittersweet moments throughout when he and his family talk about his relationship with his mum. Louis' love for his family is endearing. Many of us know that Louis' family influences him a lot, but we have never had a chance to see it in this light before.
Louis takes us through a rollercoaster of emotions to understand the voices that makeup him. He walks us through his mindset of how he got out of his rut to move forward as an artist and a person. Louis with the help of his family, the adoration of Freddie, the aid of his team, and the support of his friends, Louis began to find that spark he needed to proceed. We see a much deeper version of Louis that we haven't been able to see.
Louis found his voice and he leaned into it. He is very unapologetic about it. Louis Tomlinson is braver, bolder, and louder than before. Going from struggling and coping with a series of unfortunate events to finding happiness in who he is as a person in and out of music, has redefined him. You can see how much life it brings into his body. Louis is always thinking about how can he improve, how can he best express himself, and how can he also look out for others (he is a great dad and brother). All of those voices that make up Louis Tomlinson are himself, his family, his friends, and his team.
Watching the growth of Louis Tomlinson over 13 years in a movie that is 1 hr 44 minutes doesn't feel rushed or dull. It's paced smoothly and is effortlessly entertaining. What else can you expect from Louis Tomlinson?
"You know, when I'm with you, I'm so much happier"
The movie is full of amazing moments that will have you laughing, smiling, singing, feeling nostalgia, and crying. Instantly from the start of the movie, tears were falling down our faces leaving beautiful mascara stains on our faces. These were tears of joy, sadness, happiness, and mostly pride for how Louis has developed who he is as an artist and a person.
At the end of the documentary, you will see why Louis is a force to be reckoned with. Louis was a fundamental piece of One Direction. He was the glue of the band. Now as a solo artist, he shows that he is fundamentally a stakeholder in the future of music and in full control of where he goes next. Louis has faith in his future.
Everything we learn in the documentary makes sense when you listen to Faith in the Future and why this documentary is a need to understand Louis and his discography. 

We are more excited and pumped to go see Louis Tomlinson in concert over the summer. All Of Those Voices is a token to remember that Louis is the real deal.