17 Irish Aritsts to Stream this St Patrick's Day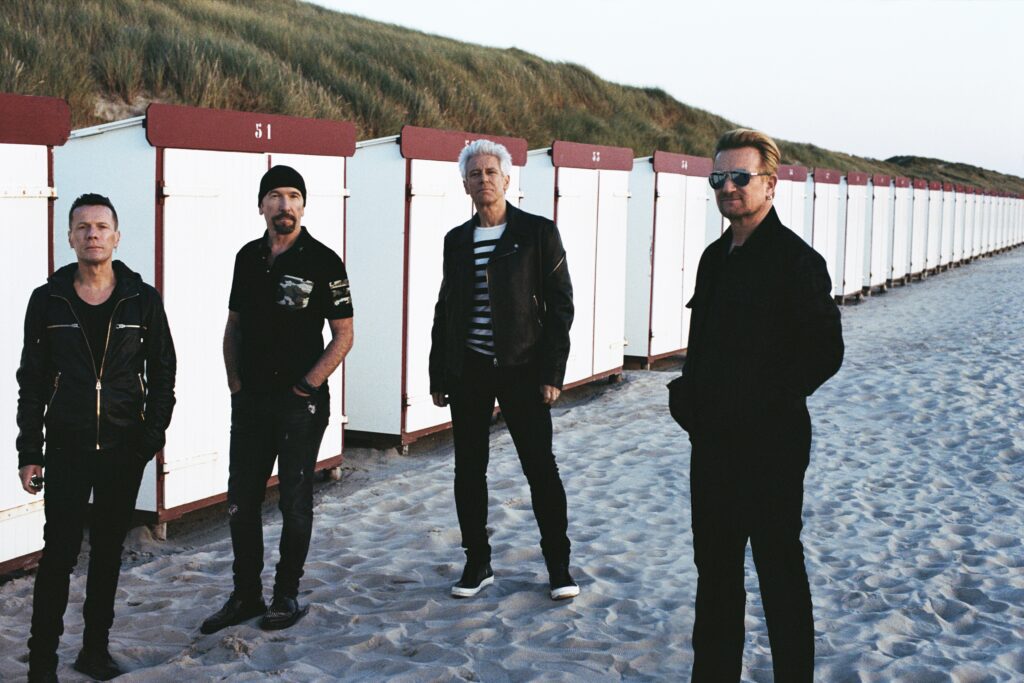 Aside from a knees-up in the pub with a cold pint of Guinness, there's no better way to celebrate St. Patrick's Day than by listening some of the greatest, most legendary artists to emerge from the Emerald Isle. Many Irish musicians have drawn inspiration from their home country to create meaningful lyrics and award-winning albums. So, to help soundtrack to your festivities, here are 17 of the best Irish artists to get the party started!
U2
Formed in Dublin in 1976, U2 has become one of the biggest rock bands in the world. Originally named Feedback, the group consists of four members; Bono, The Edge, Adam Clayton, and Larry Mullen Jr. They have released a total of 15 albums and received 22 Grammys out of 46 nominations. Their first being for 'Album of The Year' in 1987 with The Joshua Tree. The impact U2 has made on alternative rock is immense and their mark on the music industry is even greater.
Niall Horan
As the only Irish member of One Direction, Niall is a hometown hero. Nearly 14 years ago, a 16 year-old Niall Horan went on X-Factor UK and his life was changed forever. After producing 5 albums with the band, One Direction, and becoming the best selling boy band of all time, the group went on hiatus in 2016. Niall went on to sign with Capitol Records as a solo album and has released two albums, with a third on the way. The Mullingar native has been able to show off his often hidden voice to the world and we are so excited for what more is to come!
The Cranberries
One of my personal favorites (I listen to Linger every night to go to sleep), The Cranberries formed in Limerick, Ireland in 1989. While combining different music styles, and genres, lead singer Dolores O'Riordan's unique voice added traditional Celtic and Gaelic vocals to their discography. Their debut album Everybody Else is Doing It, Why Can't We? Became the 5th rock album in history to reach number one more than a year after its release. O'Riordan wrote the protest song "Zombie" in 1994 for their second album. The song was about the Troubles period in Ireland and was written following the death of two children killed in a bombing by the IRA in Warrington.
Sinead O'Connor
Now known as Shuhada' Sadaqat, is a singer, songwriter, and activist. On top of her 10 studio albums, Sadaqat has used her platform to fundraise for charities, talk about mental health, and speak about her spiritual and political beliefs. One of her more public protests was on the SNL stage in 1992 when she ripped a photo of Pope John Paul II and said "Fight the real enemy". The demonstration was in response to the sexual abuse happening in the Catholic Church. After the televised act, Sadaqat was publicly harassed by audiences and other celebrities. She keeps her head shaved to protest societal norms of women. Her album "I Do Not Want What I Haven't Got" received a Grammy in 1999 but she refused to accept the award.
The Dubliners
The Dubliners were an Irish folk group founded in 1962. The band was around for 50 years and had its most success with lead singers Luke Kelly and Ronnie Drew. Early on, their songs "Seven Drunken Nights" and "The Black Velvet Band" garnered attention and reached the Top 20 in the UK singles chart. The Dubliners became influences for acts like The Pogues, Dropkick Murphys, and Flogging Molly. They were known for performing protest songs in the 60s like "The Foggy Dew", but ceased to play them during the Northern Ireland conflict beginning in 1969. 2012 is when they disbanded but The Dubliners played songs of rebellion protest, and tunes about feminism until their last performance. 17 of their singles landed on the Irish Chart.
Thin Lizzy
Forming in Dublin in 1969, Thin Lizzy is a hard rock band with influences stemming from genres like metal, blues, traditional Irish folk and psychedelic rock. Thin Lizzy has released 12 albums. Past member Phil Lynott had drawn inspiration from traditional Irish literature and working class people to write the lyrics of their early songs. Their traditional Irish ballad "Whiskey in a Jar" is one of the most widely performed Irish songs and was rerecorded by The Dubliners and The Pogues. Their song "The Boys are Back In Town" is one of Rolling Stone's 2021 "500 Greatest Songs of All Time".
Enya
As the best selling Irish solo artist of all time, Enya is known for her modern Celtic sound. She originally joined her family band, Clannad before leaving to pursue her solo career. Enya gained success by composing music for movies, her first being for the movie "The Frog Prince". In 1991, her album Shepherd Moons won her a Grammy and the singles from the album sold over 10 million copies worldwide. Her song 'Only Time' had been used in news coverage during the 9/11 terrorist attacks. A remix for her 2000 single 'A Day Without Rain' was released in 2002 with the profits going to the International Association of Firefighters. In total, Enya has over 70 million album sales.
Demot Kennedy
Dermot Kennedy began his career busking around Dublin. He won first place at The South County song contest that was attended by members of the music industry. Kennedy gained recognition by playing at festivals around the US, Europe, and Australia. He has released two albums, Without Fear (2019) and Sonder (2022). Kennedy's most popular songs are 'Outnumbered' and 'Power Over Me', with both securing a place on the UK charts.
Christy Moore
Christopher Andrew Moore is an Irish folk artist. Christy has had much success as a solo artist and as a member of the bands Planxty and Moving Hearts. He has released 31 solo albums, with the first being Paddy on the Road in 1969. Christy's song "Never Came Home" on the album Ordinary Man was written about the Stardust fire of 1981 where 48 people tragically lost their lives. The album was pulled from distribution after a judge claimed the song was in contempt of court and the lyrics would interfere with the outcome of the case.. Moore is known for writing socially conscious songs and protest ballads. Some of his most notable tracks include, "Back Home In Derry", "Delirium Tremens" and "Ride On".
The Boomtown Rats
A rock band formed in Dublin in 1975, The Boomtown Rats started as a 6 piece band playing gigs in London and The Netherlands. The band has released 7 studio albums and had 12 singles on the UK Top 40 Charts. Their songs "Rat Trap" and "I Don't Like Mondays" both reached number 1. Although a rock band, the group dabbled in other genres including pub rock and new wave. The Boomtown Rats disbanded in 1986 but reformed in 2013.
Hozier
Hozier rocked the music world with his debut single "Take Me To Church" in 2013. He began writing songs at age 15 and primarily focuses on blues, folk and soul genres. Hozier has released two studio albums and six extended plays. A lot of his lyrics are inspired by religion and he draws his musical style from blues icons like Otis Redding and Nina Simone. Many of Hozier's songs and music videos are a commentary on social issues. With the "Take Me To Church" video showing injustices with LGBT rights and "Cherry Wine" raising awareness for domestic violence. In my opinion, his debut album Hozier does not have a bad song on it. You can listen to that album all the way through 100 times over and never get tired of it.
The Chieftains
The Chieftains formed in 1962 and have become the blueprint for traditional Irish folk music on an international scale. Playing mostly instrumental tracks, the band has been awarded six Grammy awards. In 1975, the band worked with Stanley Kubrick on his film Barry Lyndon, this helped them gain success in the US. Throughout the 70s and 80s, the Chieftains collaborated with a roster of famous musicians. For their 50th anniversary, they released the album Voice of Ages that featured artists like Bon Iver, The Decemberists and Paolo Nutini. I'm a nut for pop culture history so reading about how The Chieftains have affected the music industry and artists we all listen to today is super fascinating.
The Pogues
The Pogues are a Celtic punk band from London, England. Formed in 1982, the band has had three lead singers, Shane MacGowan, Joe Strummer, and Spider Stacy. Each brought a punk spin on societal and political issues and combined them with traditional Irish and folk instruments. The band broke up in 1996 but reunited from 2001-2014 and toured the world. Pogue founder and original lead singer, MacGowan penned many of their early songs. Drawing influence from his hometown and life experiences. Their song with singer Kirsty MacColl, "Fairytale In New York" reached No. 1 on the Irish charts and No. 2 on the UK charts.
Fontaines D.C.
After meeting at music college in Dublin, five Irish musicians formed the post-punk band Fontaines D.C. in 2017. They have released three albums, with the second being nominated for Best Rock Album at the 2021 Grammys. Their lyrics are influenced by poetry and the band has released two collections of poetry: Vroom and Winding. They recently won the International Group award at the 2023 Brit Awards.
Dropkick Murphys, Flogging Molly, The Tossers
I grouped these three together as the final three of the list because they are all Irish-American bands.
The Dropkick Murphys are a Celtic punk band formed in Massachusetts in 1996. The group mixes traditional Irish music with punk rock. They have released 5 albums and have built a following by touring around Boston playing St. Patrick's Day Shows. The band frequently used their music and platform to shed light on political and societal issues. They are longtime supporters of unions and workers rights.
Flogging Molly is also a Celtic punk band formed in Los Angeles in 1995. They are a seven-piece band lead by Irish singer Dave King. Many of their lyrics reference the Catholic Church, along with themes of growing up in Ireland. Some of their top songs include 'Drunken Lullabies', 'Devil's Dance Floor' and 'What's Left of The Flag'.
The Tossers were formed in Chicago in 1993. Their sound has been described as "Irish drinking music for punk rockers". Formed before Flogging Molly and Dropkick Murphys, The Tossers have toured with bands like Murphy's Law, Catch 22, and Sick of It All. They opened for The Pogues in New York City for St. Patrick's Day in 2007 and played the Kennedy Center Honors in 2016.