All of Taylor Swift's Album Eras, Unpacked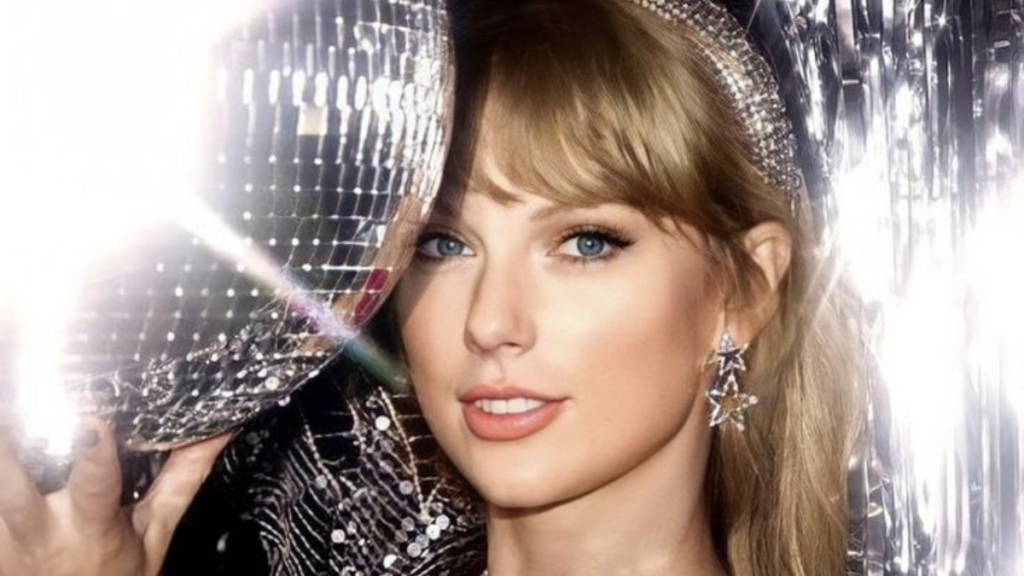 When it comes to today's pop artists, there likely isn't an artist as ever-changing as Taylor Swift. Since her debut album hit the music scene all the way back in 2006 and introduced the singer as a country music sweetheart, her transformation into the versatile, pop music icon known worldwide has been absolutely stunning to watch. Alongside the typical evolution of her sound, Taylor's style and overall aesthetics have also changed with each new album. Although some define her evolution by who she was romantically linked with at the time, Taylor's relationship status is, in no way, her defining moments throughout the years. With her highly-anticipated "Eras" tour starting this month, we are going to take an in-depth look at each and every one of Taylor Swift's albums and the iconic eras that go along with them.
The "Taylor Swift" Era, 2006-2008
Taylor Swift entered the world of music in 2006 with nothing but an acoustic guitar and cowboy boots. She performed at bars in Nashville, eventually signing a record deal with Big Machine Records and releasing her debut, self-titled album at just sixteen years old. She instantly burst into popularity with her sense of adolescence authority. Shortly after, Taylor opened for several country music stars like Brad Paisley, Tim McGraw and Rascal Flatts, leaning into the "girl next door" image that kept her captivating yet approachable. With chart-toppers like "Teardrops On My Guitar" and "Our Song," this era was filled with bohemian-style dresses and unrestrained, blonde curls. In 2007, Taylor became the youngest person to win Nashville Songwriters'Association "Songwriter/Artist of the Year" award, but her instant popularity alluded to massive talents that would soon transcend the country music genre.
The "Fearless" Era, 2008-2010
In early 2008, many had little to no opinion of Taylor Swift, but the monumental success of her sophomore album, "Fearless," made her a household name. This era is when the true dedication and support of her fans, Swifties, began to emerge. Die-hard Swifties in the "Fearless" era always had the number thirteen drawn on the back of their hand as a nod to Taylor's lucky number thirteen, which she also drew on her hand during her performances.
The aesthetics of this era were filled with fairy tales and princesses, switching her bohemian dresses out for more sparkly dresses and even ballgowns. With classic hits like "You Belong With Me" and "Love Story," Taylor launched her first solo tour with this bold, romantic album. Although "Fearless" was still labeled as a country album, certain songs crossed the border between country and pop, marking Taylor's first steps towards this transition. The "Fearless" era also presented her early experiences with the celebrity drama that would follow her career for years to come. In September of 2009, the music video for "You Belong With Me" won MTV's "Best Female Video" award. Taylor's acceptance speech was interrupted by musician Kanye West, resulting in controversy, widespread media attention and countless internet memes. This didn't stop her from taking home four Grammys in 2010, including "Album of the Year."
In the album's sleeve notes, she explained what the album title meant, saying, "Fearless is getting back up and fighting for what you want over and over again… even though every time you've tried before, you've lost," she wrote. "It's fearless to have faith that someday things will change."
The "Speak Now" Era, 2010-2012
After the heightened media attention, Taylor Swift quickly learned that if she wanted to have a sense of control over her narrative, she would have to write it on her own, this being taken quite literally. When many argued that the credit to Taylor's success was due to her co-writers and collaborators, she silenced them with the release of "Speak Now," being her first album written entirely by herself. The album sold over one million copies in its first week of being released, which was a record high in 2010 (via Pitchfork). Armed with songs like "Enchanted" and "Sparks Fly," the aesthetics of this era were just as fantastical as the lyrics on the album. Defined by these theatrical aspects, Taylor embarked on her Speak Now World Tour, which was filled with dancers, pyrotechnics and multiple outfit and set changes. Off stage, she wore more preppy clothes, featuring cable-knit sweaters and oxford heels. Arguably the most important style change of this era, however, was when Taylor cut her bangs to what would be their signature blunt style. Winning two more Grammys in 2012, she started moving closer and closer to the pop icon she would soon become.
The "Red" Era, 2012-2014
Widely considered to be her best album and remaining a fan-favorite to this day, "Red" debuted Taylor Swift's more mature style, as she swapped her sparkly gowns for high-waisted shorts, vintage dresses and striped shirts, ditching her curls for the iconic straight hair and blunt bangs. This shift from the signature "fairy tale" and "princess" aesthetics to a more mature one was also reflective of her sound during this era. While critics often boil "Red" down to "just another breakup album," the vulnerable, raw songwriting in songs like "Begin Again" and, of course, "All Too Well" show her true potential. Her songwriting also established her brand and broke the barrier between country and pop. Taylor also began to move into her true superstar status, selling out stadiums on Red Tour. This era is commonly linked with autumn, being marked off-stage with raincoats and the iconic red scarf. Dashes of scarlet followed her wherever she went, whether it be in her clothing or on her lips.
With the aesthetics and sound showing a more mature side of the former country-singing girl next door, Taylor herself reflected on the album in 2021, saying, "Musically and lyrically, Red resembled a heartbroken person," she described (via NME). "It was all over the place, a fractured mosaic of feelings that somehow all fit together in the end. Happy, free, confused, lonely, devastated, euphoric, wild, and tortured by memories past."
The "1989" Era, 2014-2016
Arguably her most memorable era, Taylor Swift was everywhere by the "1989" era, especially her famous group of friends that included Selena Gomez, Hailee Steinfeld and Gigi Hadid. She also began working with someone who would become her co-writer, producer and long-time close friend, Jack Antonoff on songs like "Out of the Woods." In terms of style, Taylor swapped her oxfords with heels and her sweaters with matching crop tops and skirts. She also experienced more commercial success than ever
before, and "1989" fully completed her seamless transformation from her country persona to pop presence. The album's lead single, "Shake It Off," debuted at number one on the Billboard Hot 100, with songs like "Blank Space" and "Bad Blood" also garnering massive success. In fact, "Blank Space" eventually replaced "Shake It Off" at number one on the Hot 100, making Taylor the first woman in music history to ever replace herself at the top spot. All this attention, however, brought many eyes on her, making Taylor herself a fixation by tabloids. People couldn't decide if she was too skinny or not skinny enough, and the release of Kanye West's song and music video "Famous" sparked up the feud between the two yet again. The music video featured a wax figure of Taylor herself along with the lyrics, "I made that b*tch famous," and Kim Kardashian, West's former-wife, got involved in the drama as well. She posted videos of a phone call between Taylor and West where Taylor allegedly gave approval for the song, despite Taylor later hitting back with a post on social media claiming the call never disclosed the actual lyrics to the song. Nevertheless, the "1989" era resulted in yet another three Grammy awards in 2016, including another "Album of the Year." Controversy and tabloid drama aside, Taylor had finally reached her pop princess status for the first time in her career.
The "Reputation" Era, 2017-2019
As Taylor Swift said herself, it was the best of times and worst of crimes. After the release of "1989" and all of the attention she had received, she found herself in the middle of bad press and an overall negative public opinion. After months of disappearing, Taylor re-entered the music scene in a darker, more edgier way. With the release of "Look What You Made Me Do" and declaring that "the old Taylor was dead," her sound and aesthetics during this era were a stark contrast to anything she had done beforehand. With songs like "Delicate" topping the charts and the iconic bridges of "Getaway Car" and "Don't Blame Me" quickly becoming fan favorites, Taylor's new sound leaned almost electro-pop, and it depicted this new, edgy version of her. She had officially left her "good girl" image behind her, now embracing the image that had been put on her by the public. She fought back against the stereotypes the public threw at her, with songs on "Reputation" speaking to a sense of intimacy in her new relationship
with actor Joe Alwyn. She discounted negative public opinions of her being a "spoiled, dramatic child" and "hopeless romantic." Taylor even used snakes, an insult commonly thrown at her, as the motif of the "Reputation" era, as snake statues lined the stage on her tour and were heavily featured in her jewelry. Her style during this era also leaned more on the grunge side. Her red lip became darker, and she frequented thigh-high boots and black sequin bodysuits. During this era, Taylor became the most awarded female musician in American Music Awards history.
The "Lover" Era, 2019-2020
Just as quickly as Taylor Swift adopted the darker style for "Reputation," she immediately moved away from it with the release of her new album's lead single, "ME!," featuring a music video full of pretty pastels, butterflies and kittens. Swearing to be "overdramatic and true" in the title track, "Lover," as an album, was filled with synth and upbeat riffs, replacing the edgy theatrics of "Reputation" with this bright effervescence. At this time, Taylor was happy and in love, as she was comfortable in the longest and most private relationship in her career, a relationship that she and Alwyn protected from the public fiercely. This love was captured beautifully in songs like "London Boy" and "Cornelia Street." Taylor even took her first steps into making political statements in this era. Her song "You Need to Calm Down" was an anthem for queer rights, and "The Man" acted as a stance against the misogyny that she faced constantly in her career. Her style was full of pastel and eye-catching, bubblegum pink Gucci loafers, and she dip-dyed the ends of her hair blue and pink for the album's photoshoot. Taylor also released a Netflix documentary titled "Miss Americana," which shed a raw, vulnerable light onto her struggles with disordered eating and speaking out about politics. The documentary also explained more of her battle with Scooter Braun and Big Machine Records. After the release of "Reputation," Taylor's old record label sold her old masters to Scooter Braun, a situation that she called her "worst-case scenario" in a Tumblr post. Her posts garnered an outpour of sympathy from fans, and she later announced that she would re-record her old albums in order to reclaim her ownership of them. This move further established Taylor's status as a powerful self-advocate. In the 2019 AMAs, Taylor won Artist of the Decade, saying, in her acceptance
speech, that the honor celebrated ten years of "hard work and of art and of fun and memories." Taylor defined the "Lover" era herself in the closing song of the album, "Daylight," saying, "I want to be defined by the things that I love; not the things I hate, not the things that I'm afraid of, not the things that haunt me in the middle of the night. I just think that you are what you love."
The "Folklore" and "Evermore" Eras, 2020-2021
After the COVID-19 pandemic shut down LoverFest, what would've been a worldwide tour for the album "Lover," Taylor Swift shocked the world with the surprise release of "Folklore" in July of 2020. Perhaps the only thing more shocking than this was yet another surprise release, this being the release of "Evermore" in December of 2020. With both of these albums written, produced and released in quarantine, Taylor entered her new era with an indie-folk sound and arguably her most heartbreaking, head-spinning and emotionally ambiguous songs in her career. She created entire stories and characters to write songs about, whether it be a seven-year old girl and her scared best friend or an old widow, hated by her entire town. The highlights of "Folklore" are the songs "august," "cardigan" and "betty," three songs that tell the story of a teenage love triangle from three different perspectives. Of course, with this new sound, she fully embraced the cottage core aesthetic, wearing lots of gingham, lace and plaid. If there was one piece of clothing that defined this era, it would, obviously, be the unforgettable cardigan. Her hair was typically kept in a messy braid with tousled bangs, a hairstyle that was featured in the cover of "Evermore." After this second surprise drop, Taylor wrote in an Instagram post, "In the past I've always treated albums as one-off eras and moved onto planning the next one after an album was released. There was something different with folklore. In making it, I felt less like I was departing and more like I was returning." The creation of "Evermore" gave her the chance to stay immersed in her own mind, fully fleshing out each and every idea she had for this sound. At the 2021 Grammy Awards, Taylor took home her third Album of the Year award for "Folklore," with the announcement that her first re-recorded albums were on the way being made a few weeks earlier. "Fearless (Taylor's Version)" and "Red
(Taylor's Version)" were released within months, and the release of them allowed Swifties to revisit Taylor's old sound with a new sense of maturity and care.
The "Midnights" Era, 2022-present
Taylor Swift's most recent release, "Midnights," puts her back in the genre of pop music, with the release of the album making her the first artist in history to claim the top ten spots on the Billboard Hot 100 chart. After receiving an honorary doctorate from NYU, Taylor took over the last half of 2022 with the release of her tenth album. While songs like "Anti-Hero" and "Lavender Haze" topped the charts, "Sweet Nothing" and "Mastermind," showed that she was as lovestruck as ever. While the album's photoshoots are done in a more 1970s aesthetic with old Polaroids littered across velvet furniture, Taylor often dresses in diamonds, stars and other eye-catching features at events. Near the end of 2022, she began arguably her most industry-influencing cause yet, which is saying a lot.
After announcing "The Eras Tour," which would take place in 2023, fans eagerly ran to Ticketmaster. Although buyers who had been granted the "Verified Fan" presale code, something that was supposed to weed out automated bots and scammers, it almost felt as if the shows were sold out before pre-sale had even begun. What made matters worse was the cancellation of the general public sale the next day due to "extraordinarily high demands on ticketing systems and insufficient remaining ticket inventory to meet that demand." After hours-long waits, a crashing website and countless disappointed fans, Ticketmaster and their parent company Live Nation were sued by more than four dozen Taylor fans over fraud, misrepresentation and antitrust violations. In addition to the fans, the United States Congress got involved, creating a federal case that questioned if Live Nation had a monopoly over the live event industry.
Taylor herself spoke up about her frustration with the situation via an Instagram story, saying "It's truly amazing that 2.4 million people got tickets, but it really pisses me off that a lot of them feel like they went through several bear attacks to get them." Outside of all of this, Taylor won "Best Music Video" for "All Too Well: The Short Film" at the 65th Annual Grammy Awards. Much of this era still awaits us, but, rest assured, the best is yet to come.
From style to sound to season, Taylor Swift's incredible ability to define each album with its own era is one of the many reasons she has remained a persistent force in the music industry. When a new album is dropped, Swifties instantly know to look out for everything around the songs, all the way from outfits to fonts. It all tells a story of the album's aesthetic, so, with every album comes an era. From her self-titled, first record all the way to "Midnights," Taylor continues to evolve right before our very eyes. And we can't take them off of her for fear of missing what's next.