The Most Iconic Queen Bee's in Film and TV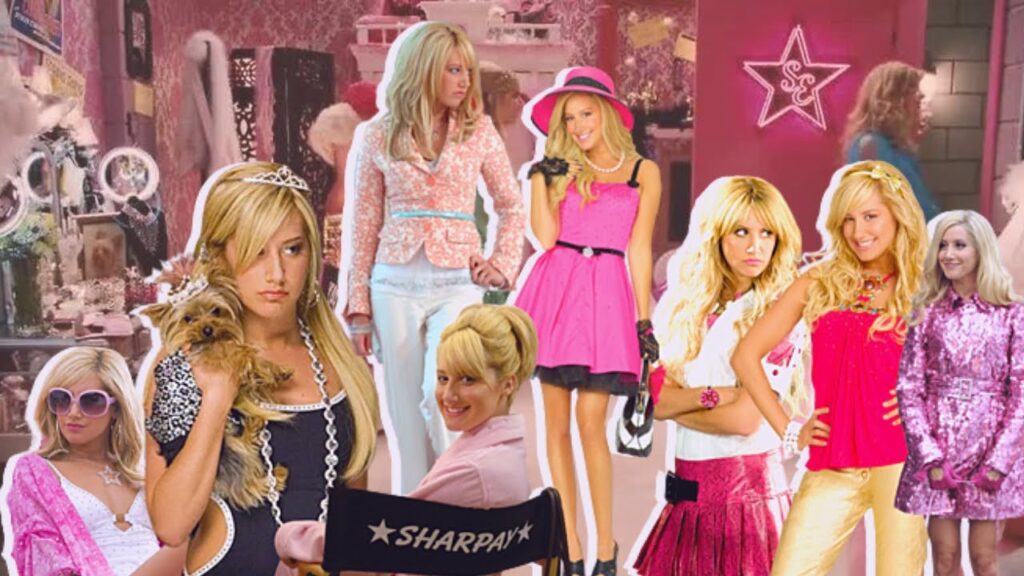 The Queen Bee is an essential character in any social status story. Whether it be through the chick flick or a coming-of-age story, it is almost certain that there will be the female character who rules the halls of the school followed by her disciples whilst also wearing glamorous clothes that raise eyebrows on why they would go to a public school whilst adorning Dolce & Gabbana. Queen Bee has been present in many different tales, mythology and media. I would even consider Aphrodite as the Queen Bee of Mount Olympus.
I, for one, have always been drawn to the Queen Bee character in film as they seem to be a reinvention of the 'mean girl' character. Queen Bees have always existed in storytelling whether it be in fairytales or post-modern literature, however, they were usually portrayed as bullies who eventually receive their comeuppance in which they lose their social status power and intimidation. The bully is usually left with no character development by the end of the story whilst the Queen Bee not only contributes to what is usually the main character's growth but experience their own growth, as well. The Queen Bee deviates from 'The mean girl' as they are usually portrayed as either more relatable or satirical characters that go through their own arc and development eventually leaving a more fun and significant impression on the viewer. Women could be fashionable and glamorous, but also be hardworking and learn from their flaws which allows for a stronger narrative of female camaraderie. There is a reason why the Queen Bee in various media becomes a pop culture icon with people wanting to embrace both their iconic styles but also their diverting personalities.
After all, Elle Woods did not go to Harvard to not change the status quo.
In order of the glitz and glamour of the Queen Bee legacy, here are some our pics for the most iconic Queen Bee's in Film/TV!
Sharpay Evans (High School Musical)
How could we name the most Iconic Queen Bee's and not give a place to Sharpay Evans? For many of us; Sharpay was the first Queen Bee was we witnessed on TV and did she leave an impression! Not only did she flaunt her confidence and her amazing outfits, but she also showcased a redemption for someone, who would otherwise, be named a High-school bully.which ding surprising considering 'High School Musical' (date) was originally intended to be a 'Grease' (date) sequel where Sharpay was the daughter of Rizzo. Throughout the films, we witness Sharpay's vulnerable moments in which she breaks through the charade of a rich dumb girl and shines as a powerful blonde startlet with immense talent and loyalty to those she cares about. Bop to the top, every time, Sharpay has us all wishing we could leave a scene with glamour and impression.
Maddy Perez (Euphoria)
Whilst Euphoria showcases the high school experience through a more darker lens, there is no denying that the show has provided some impressionable characters and in this case, it's with Maddy Perez. Now, Maddy would arguably be more suited towards the role of the 'mean girl' as we see that she can be aggressive and even cut-throat in certain situations, however, the ways in which she leans more towards the role of the Queen Bee is that while she can be blunt, Maddy does not fall into the category of the bully. This is also highlighed by the fact that nothing presented in Euphoria is as black and white as high school can be presented in the younger adult friendly story. One of Maddy's fundamental traits is how she always sticks up for her friends, who are a mix of people that you usually wouldn't associate with a Queen Bee. Maddy embodies a mundane side that we don't usually get to see in the Queen Bee and for that, she definitely deserves a spot on our list.
Cher Horowitz (Clueless)
Inspired by Jane Austen's 'Emma', Cher Horowitz reinvented the 'ditsy' blonde Queen Bee by showcasing female empowerment through her friendships and, of course, classic style. How many of us wanted that Outfit Coordinator when we first watched the film? What makes Cher so likeable is the fact that she never approaches her many mishaps with a malicious intent. As the title of the film suggests; she is simply clueless. However, by the end of the film; Cher comes back with a brand new outlook at relationships and life while looking as amazing as ever. It's not like she's going to reevaluate her wardrobe. As if!
Emma Woodhouse (Emma)
Finding the number one spot for a Queen Bee was really difficult! However, it only seemed right to give it to, who I consider, to be one of the first Queen Bee characters in literature; Emma Woodhouse from Jane Austen's Emma. Emma is the epitome of breaking the mean girl trope and showcasing the character development of someone who starts out somewhat clueless to those around her. Serving as an inspiration for Cher Horowitz and many more Queen Bee characters throughout pop culture by switching up the narrative from their point of view. From whichever adaptation you have watched of the Jane Austen classic; Emma is not only the OG Queen Bee but also the most timeless.