The Formula For Meaningful Fan Engagement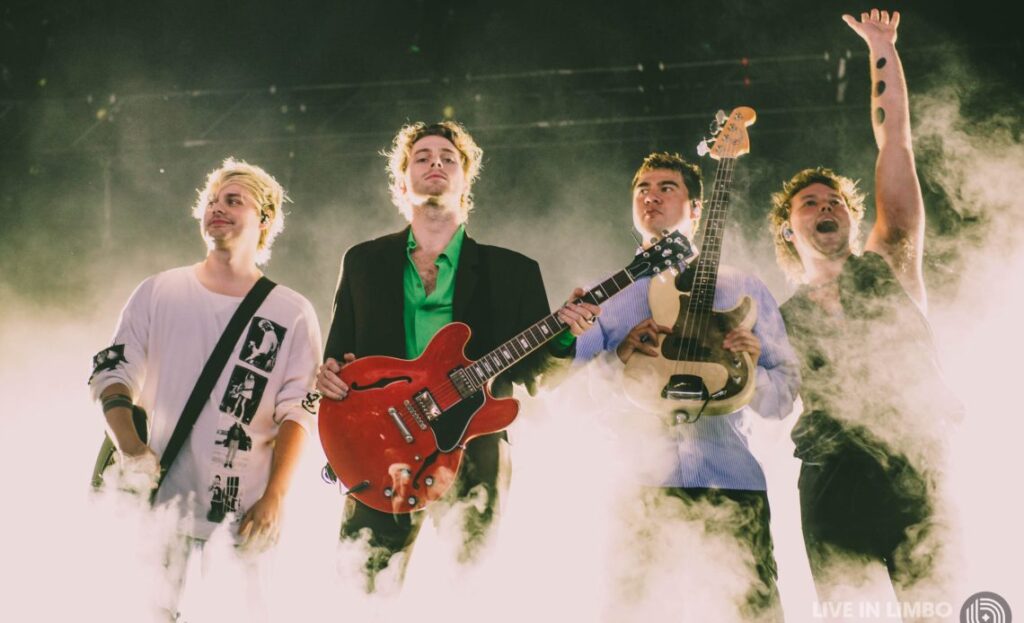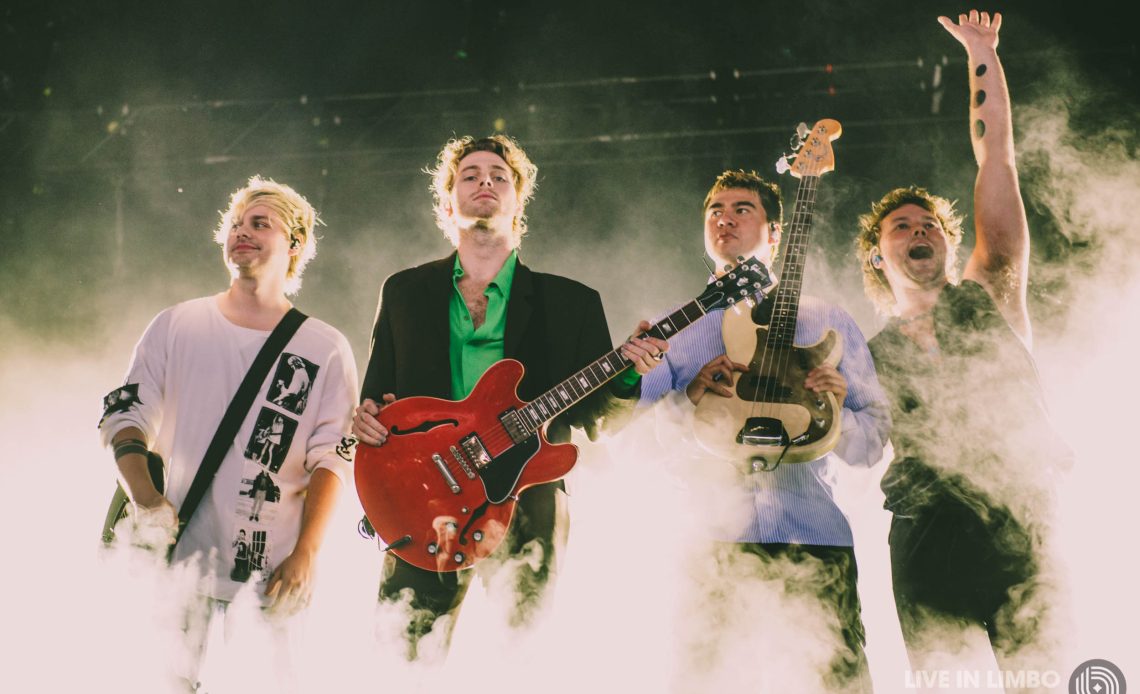 When asked the question of who runs the music industry the answer received back comes in the shape of an artist or a band. That is not wrong, however, it is not just the artist or bands themselves that have made them powerful. No, it is the power of their fanbases and how they have used it to their advantage. Without fans, the entire music industry and more so the entire entertainment industry would not be surviving and full of life. In podcast episodes 138 and 158 of "Where Are All My Friends" the phenomena of fan power was discussed because of how much it demands the entertainment industry to evolve in what content they create for marketing, promotion, and importantly fan engagement.
The evolution of fan engagement is fun and exciting; it is all based on a formula that has been adapted to current technology. This magic formula is based on 5 key principles or the 5 "E's" that focus heavily on placing fans at the centre.
Knowing who your fans are and their personality (Entice)
Prioritizing storytelling that fosters two-way conversations (Enlighten)
Highlighting the value of fan experiences and building community (Enrol)
Sustaining brand loyalty (Engage)
Empowering fans (Empower)
With such a curated formula in place, this allows artists to see fans where they are organically and meet them there. Give specially curated opportunities to have raw and unscripted conversations whilst hearing their [fan] perspectives to bond and create interest. Demonstrate emotional appeal to the artist brand that emphasises the importance of experiences together having more worth and value over the costs of merchandise.
Continue to see fans as people who matter to the artists and have a genuine interest in them as people who are essential for future success and responsible for past successes. Celebrate and encourage fans as part of a larger system of important influence on the artist and the community to rally, create, and drive meaningful change that aligns with the artist's vision.
Fans are powerful and not only impact the artist directly, but also impact their entire team of music managers, publicists, music agents, etc., as this drives where tours go, receive feedback from fans, creating shareable content, how and where music is available for listening, and call to action for illegal or suspicious activity that could harm the artist, their fans, and/or their platforms – such as the recent issue with Ticketmaster and Taylor Swift's Eras Tour tickets.
Now – fans are only powerful when their artist is powerful in creating an intentional and fun relationship. These 5 principles and 5 "E's" create the formula for an artist who is changing and pushing the next generation of fan engagement. There are 3 strong prime examples of artists who come to mind who utilise that formula into action and are taking the world by storm with the relationships they have built via fan engagement.
Taylor Swift
Taylor Swift's fandom "Swifties" are a powerhouse in the music industry, and it is because of how Taylor herself has set up a community. Since signing with Sony/ATV in 2004 for a publishing deal and her first album under Big Machine Records in 2006, Taylor has always put her fans at the centre of her world.
Swift's ability to create a community and create her sleuthing Swifties started early in her career. Taylor was able to entice and enlighten her fans through her famous Easter Eggs in her CD liners. It began with interestingly capitalized or uncapitalized letters for special codes, messages about how she felt while recording certain songs, and special songwriting credits to her boyfriend Joe Alwyn a.k.a. William Bowery on "folklore" and "evermore."
Swifties have driven the conversation for years in diverse ways that Taylor has dropped clues. Fans needed to decode a message to figure out new songs on "Fearless" (Taylor's Version), usage of snakes during "Reputation", the infamous I ❤️ TS shirt in "Look What You Made Me Do" referencing the iconic Tom Hiddleston t-shirt, and the usage of "I would very much like to be excluded from this narrative" said by MTV Taylor in the "Look What You Made Me Do" music video which tied back to the statement Taylor made when the feud began with Kim Kardashian and Kanye West.
Taylor has made it fun for fans to guess what she is going to do next. From hints of the title of "Lover" in the music video for "Me," photos that alluded to "folklore" and "evermore" on Instagram before their surprise drop, and now with her recent release of "Midnights" fans are talking about how Midnights Mayhem with Me alluded to a lot of easter eggs. Specifically, how "Midnights" was hinted at in different ways in her Midnights Mayhem with Me pre-release promo, how the albums ties into her past discography (such as "Question?" having samples from "Out of The Woods" from 1989), and what is going to come next.
All over TikTok fans have been discussing that "Midnights" was planned 3 years in advance, the "Bejeweled" music video clues (rightfully discussed by the account called swifttokdetective"), that Speak Now (Taylor's Version) will be the next released re-recorded album, and the ways that Taylor was being extra sneaky in her clues for Midnights Mayhem with me. Beyond TikTok, Taylor Swift Style (a fashion blog that keeps up with Taylor's current wears) has pinpointed ways that Taylor drops clues in her clothing choices too.
Swift's ability to leave clues in her physical and digital merchandise and keep fans engaged on and offline is how she keeps her Swifties new and old enrolled in her brand and maintains loyalty. It keeps fans curious for more content, has fans sharing word of mouth, and encourages Taylor to be involved in the conversation with fans. Taylor has not ever been quiet when it comes to fan interactions by commenting and liking fans' videos on TikTok and when Tumblr was bigger that was Taylor's number one platform for fan engagement in conversations. There was even an iconic meme of "No it's Becky" that appeared on Tumblr in 2014 that Taylor had fun being a part of.
Swifties have not been excluded from any narrative of Taylor's fan-focused navigation in her career nor from deep parts of her personal life. She has shared intimate parts of herself in her documentary "Miss Americana" and the original "Anti-Hero" music video about her struggles with an eating disorder.
Taylor has made it clear that she shares her experiences with sexual assault and winning her trial, speaking her truth about where she aligns politically and encouraging fans to register and vote (one social media post had an uptick in 65,000 voters registering in the US during the 2018 midterm election), and wellbeing – that is trickles into how fans take action and influence society outside of the Swiftie realm. That is how she empowers fans to move in a way that empowers them while also sharing the same values in a very layered way through technology, music, political spaces, and now law change demands with the Ticketmaster debacle.
Taylor Swift smoothly executes the formula for being an artist leading the next generation of fan engagement with her easter eggs, special albums such as the Midnights albums being a clock, the digital Midnights release planner, and much more that strongly sets Taylor to be not an act of intimidation but an act of inspiration for other artists. Taylor is not too far from creating her own Taylor-verse and when she does, it will continue to innovate the T.S. brand and keep fans hooked.
Harry Styles
Harry Styles and his "Harries" are another notable example of how an artist can use the formula to create a powerful fanbase due to fan engagement. Harry Styles is in a unique position as part of his fanbase followed him from One Direction, which had an unbelievably large fanbase of "Directioners." The One Direction fanbase's success created the foundation Harry needed to tap into to continue his success as a solo artist. It has paid off in a very "Golden" way.
When "Harry Styles" was being released Harry did several types of promotions from hosting SNL, Carpool Karaoke with James Cordon, and a collab with Stevie Nicks. Apple also released a documentary Behind the Album as additional promotion for Styles in which fans could continue to see the goofy Harry that old fans fell in love with during One Direction and a Harry that new fans can fall in love with. Watchers of the documentary witnessed the big chop of his long hair (which is something many fans have mixed feelings about). The haircut was symbolic for Harry and Harries as it showed the change of an era of Harry as an independent artist breaking away from his long hair Harry One Direction look.
The self-titled album was not the only project that Harry was promoting in 2017. He branched off for the first time officially as an actor in the movie Dunkirk, which allowed fans to support him across areas of the entertainment industry. Dunkirk was released 2 months after "Harry Styles", which resulted in Harry having multiple interviews about the movie and his album at the same time. This allowed Harries the ability to make content about actor Harry vs singer Harry and in return, Harry continued to talk highly about his fans supporting him in these areas as he was showing more of himself post-One Direction.
Harry has continued to entice and enlighten fans despite not being super active on social media with his fan engagement at concerts. Harry knows how to talk to an audience in a captivating and meaningful way in short but intentional, lively conversations that help create his image of someone who cares about his fans. Harry is known for talking to fans who bring posters to concerts to give them advice, laughing with them, and most importantly asking them for their name – that levels the playing field. His relationship with Harries is a relationship that feels less like a celebrity-to-fan, but a friend-to-friend relationship based on how he shows up in space and asks for others to show up the same way.
Styles has not shied away from showing what he cares deeply about. Harry has pushed the narrative of gender representation in the 2020 Vogue Cover and his Dorothy Harryween costume. He has also taken stances politically by showing up at a Black Lives Matter march in the US during the Summer of 2020 – indicating he is aware of his need to learn and advocate for his fans and the greater society. Additionally, Styles has collaborated with HeadCount (a non-partisan organization) to increase voter registration to "Vote with Kindness"(which endorsed President Biden's viewpoints which is the first time Harry hinted at his political views). A large part of his focus has been making his brand LGBTQ+ safe.
Harry has made his brand LGBTQ+ safe by helping fans come out during concerts, playing "Medicine", parading the stage with LGBTQ+ flags, donating funds to GSLEN from his Treat People With Kindness merchandise, and his most recent movie My Policeman which is a project Harry fully put himself into and picked himself to be a part of.
With how Harry has enticed, enlightened, enrolled, engaged, and empowered his fans, Harries know they are led through an authentic fanbase that matches the manta of "Treat People With Kindness" (TPWK). TPWK is the mantra Styles coined during his 2018 tour and it stuck. TPWK became a song on his album "Fine Line" and was a tribute to fans who have allowed him to be authentic and free in spaces as he has done for them. Treat People With Kindness is woven into the core of the Harries fandom with Vote with Kindness, a recent initiative of the Ending Gun Violence campaign during the US leg of the 2022 Love on Tour shows, and how Harry sets up his concert space with ground rules that allow no barriers towards authenticity for all.
This foundation of Harry's past in One Direction, his career in acting and singing, and the TPWK mantra at the core of what he does create a powerful fan community. Harries then can have fun with the content being rolled out for Harry Styles. Recently with the promotion of Harry's House, there was a fun interactive rollout of collecting "items" in your own house based on the songs a fan listened to on Spotify.
Each house could collect up to a total of 50 items representing different songs and the fun part for fans was figuring out what each item represented. A few of the items were easier to match what song they went with such as the dining table (From the Dining Table), a cactus (Kiwi), a lamp (Lights Up), and then some harder ones like the rug (Meet Me in The Hallway), a snow globe (Ever Since New York), and a bookcase (Golden). The collection of items in your house was a fun way for fans to see how much they listen to Styles, what songs they listen to of Styles the most that create their sense of home within the fandom and get prepared for the intimacy of the discography of what Harry's House was going to present. Before the Spotify and Harry HQ digital house initiative there was the You Are Home initiative that teased the release of HS3 now known as "Harry's House".
You Are Home had posted photos that tied back to Styles in several ways from books that he has read, aesthetics that are associated with Styles, and more that created talk from fans about ways it tied back to Harry and hopes for a new album.
If you were to go now to the You Are Home website – you'd see the same door that has been used since the beginning of the album promotion with flyers underneath the door for Gill's Sushi. That was part of the promotion for the very interesting "Music For A Sushi Restaurant" music video. There were sites for Gill's Lounge before the release and then after the release some of the shrimp from the music video were spotted in the pit during Harry's LA residency. Now on the Gill's Sushi website, you can find a menu, the catch of the day, and an online photo booth whilst, at the LA residency attending concertgoers could take a bite from Gill's Sushi at the Kia Forum to get just a "little taste" that tied into the fishy tale.
Harry has taken the world by storm by creating inclusive experiences for all in music, film, makeup, clothing, and representation. Harry and his wave of the next generation of fan engagement influence the way that identity, expression, and politics are discussed amongst Harries and beyond. Harries have found their home within themselves and with Harry himself.
5 Seconds of Summer
5 Seconds of Summer have recently had their 11th anniversary of being a full band after Ashton Irwin joined the band for their first-ever gig on December 3rd of 2011. 5 Seconds of Sumer have built up a strong loyal fanbase because of their continuous online presence that has kept them relatable and accessible to their fans and vice versa. 5 Seconds of Summer (5SOS – pronounced 5 Sauce) started sharing their original songs and covers on YouTube which led to their discovery by Louis Tomlinson of One Direction.
5SOS toured with One Direction as their opener during their Take Me Home tour and fortunately grew their fanbase in the same way that Harry Styles did – tapping into "Directioners" and adding them into their pre-One Direction fanbase. 5SOS during their tour with One Direction uploaded hilarious videos of themselves on Keek which allowed fans to create memes, fan content and create jokes back creating a fun banter-like relationship. The "5SOSFam" (the name for 5SOS fans) feels like a family across the fandom and even with the 5SOS lads that really makes everyone think "I've got the best friends in this place".
A lot of the Best Friends (also a track on their latest album 5SOS5) atmosphere comes from continuing to be creating moments where the band shows unfiltered aspects of their lives. That unfiltered viewpoint started before the Keek videos back with their first EP Somewhere New discussing teenage angst of wanting to escape their lives trapped in their hometown and go seek newness and identity in the greater world. Before Louis Tomlinson discovered them, 5SOS took their music to the streets and were busking and gaining fans organically.
5SOS continue their storytelling of teenage angst and finding their place in the world in their first self-titled album 5 Seconds of Summer with songs of heartache with Amnesia, hope in Long Way Home, true angst and societal control in Social Casualty and Never Be, and love in Disconnected. There is also notable fan favourite B-sides of Wrapped Around Your Finger, Daylight, 500 Days of Winter – Pizza Song (more memorable than favourite), and Close as Strangers.
The 5SOS Fam continued to find a place where they could share their dark and light moods without discrimination on a deeper level with their 1st album transitioning to their sophomore album Sounds Good Feels Good. This album gave fans Jet Black Heart which became an anthem that tapped into their hidden and personal monologues of battling intrusive thoughts and mental health struggles. 5SOS got fans involved in Jet Black Heart by participating in the music video for the song to create a deeper connection between the band and their fans. During this time 5SOS also created a movement called the New Broken Scene (tied to their song She's Kinda Hot) to come together with fans in combatting mental health and showing that they are not alone. Mental Health conversations are a reoccurring topic that 5SOS engages in and actively is trying to make a difference in for themselves, the music industry, and their fans.
However, that strong fanbase connection hit a speed bump in late 2015 after the 2015 Rolling Stone Magazine Interview Controversy that painted 5SOS in a negative light with their fans. That caused great confusion amongst fans about the truth of their relationship with the band and how the band viewed them. Fortunately, 5SOS was able to combat the hiccup the interview brought to their experience as a band as they learned, matured, and showed up when they came back after a hiatus with a tour in 2018 that went along with their soft-rock album Youngblood.
5SOS gave lots of content to their fans with tour diaries, Cocktail Chats, and then eventually their second live album for their tour Meet You There Tour Live. Bringing 5SOS and 5SOS Fam back together to pick up where they left off – laughing, making memories, and reuniting over music.
The relationship between the band and their fans continued into their 3rd album CALM after the members Michael, Calum, Ashton, and Luke. CALM is an excellent album and faced a unique challenge that demanded innovation on how the band would promote and discuss the album with their fans – due to COVID-19 impacting promotion. 5SOS took matters into their own hands in 2020. Fortunately, due to how creative they have been over the years and their usage of technology in previous fan engagement initiatives, they applied those experiences and used them to their advantage. It is no surprise that they were experts in navigating around this hiccup.
5SOS provided hilarious videos of Carpool Karabloke to have chats discussing CALM, recorded a music video for Flower at their various residences using green screens creating a vivid 70s-like music video featuring some aspects of home life (Luke had his lovely dog Petunia in the video), and an Amazon hosted live stream called Spill the Quarantea to continue to talks about CALM, have fun with each other as bandmates, and also spend time with fans. Reflecting on the past 2 years that effort to focus on their music, themselves as bandmates and individuals, and their fans says a lot about how they value their relationships with those who matter the most to them. The band never forgot their family, friends, and fans during a rough time in the world.
Before 5SOS5 was released in September 2022, two of the members released their solo projects that put a spotlight again on important narratives of well-being and openly talking about it. Ashton Irwin's Superbloom was released late in 2020 and Luke Hemmings released When Facing the Things We Turn Away From in the Spring of 2021. These albums talk about bought body image, depression, masculinity, concepts of regret and time, and pressures of society that impact well-being in raw ways that bring fans into the world of these members outside of the band that create a deeper and meaningful relationship.
Additional fan engagement initiatives that the band put out before 5SOS5 came into the picture were a Twitch live stream of the band ranking their songs and dissing their song Heartbreak Girl, a 10th-anniversary chat in a podcast-like style, a 10th-anniversary celebration show, and set of incredibly funny and entertaining 5SOS show skits. The 5SOS Show Skits have layered inside jokes with fans such as Luke's lip ring and ripped skinny jeans, "it's 5 Sauce", calling Ashton "Harry" and Calum "Niall", and again a video dissing Heartbreak Girl and continuing their hatred for Don't Stop in a video on their "least streamed music".
5 Seconds of Summer began promoting their latest album 5SOS5 in the middle of their Take My Hand tour which was originally planned for 2020. This tour was highly anticipated by fans after 2 years of not seeing the band and having a delayed show. The first four singles dropped from 5SOS5 were Complete Mess, Take My Hand, Me Myself & I, and Blender. During the tour, the band requested fans to video the new 5SOS5 songs, upload them and tag the band for a chance for them to share fan-made content which helped promotion, fan engagement, and fan excitement of being seen by the band on TikTok and Instagram.
Beyond social media platforms, the band did something that few other artists have ventured into yet – a 5SOS Metaverse or 5SOS-verse. The band created a video game in collaboration with Spotify (fans must log into Spotify to play) that tied into their current promotion and past discography. The 5SOS Arcade has 80s retro games to play for chances to win the 5SOS5 Limited Edition Hoodie Box Set. Fans can choose which game they want to play when looking at the gaming consoles that are set in a red desert which is an easter egg back to the track Red Desert on CALM. Each boy is their version of a popular 80s game; Michael is Pac-Man avoiding blenders instead of ghosts for their song Blender with power-up options of pizza slices (homage to 500 Days of Winter – Pizza Song), Calum is Frogger, Ashton is Donkey Kong, and Luke is Galaga. That was and continues to be a fun experience for 5SOS and their fans.
5 Seconds of Summer put on a One Night Only performance at the Royal Albert Hall in London for the release of 5SOS5 the night before the official release. Fans all over the world were able to attend the concert in person in London or purchase tickets for the live stream to be a part of that experience. Leading 5SOS5 into being the number 1 album in the UK only 8 days later, a Today Show performance, and behind the scenes for the Older music video.
While seeing their successes, promotional performances, and new music videos, the band dropped another interactive video game: The Joshua Tree Game. To enter this game you needed a code that was mysteriously given earlier by the band which caused a lot of confusion. The new game requires fans to log in to Spotify, enter the code, and play the game where the boys are more integrated as active parts of the game as a player tries to find music sheets while avoiding attacks from blenders, Joshua Tree, and Evil Luke.
5SOS and the 5SOS fam have a relationship that other artists have not reached yet. The band does not feel separated from their fans in terms of their label as "celebrities" instead feel more like really close friends (a family) since they have shared real pieces of their lives with the good, the bad, the ugly, and joy from successes that originate from their humble background. 5SOS follows the formula effortlessly in being a leader in the next generation of fan engagement with their TikTok account being authentic to their humour and their fans', partnering with Headcount to increase voter registration, mental health and well-being awareness and meeting fans where they are to maintain loyalty and connection.
Out of all the highlighted artists – 5 Seconds of Summer truly are innovators in the fan engagement scene in a way that does not feel an ounce transactional. 5 Seconds of Summer are a band that others need to take note of with how they are and have created a metaverse – that deserves more attention that it receives.
5 Seconds of Summer are models for fan engagement strategy and community and they have rightfully been crowned the kings of fan engagement that recognize the power that their (predominantly fangirls) have in their journey in the music industry.