Taylor Swift's Eras Tour Proves That Ticket Touting Needs To Stop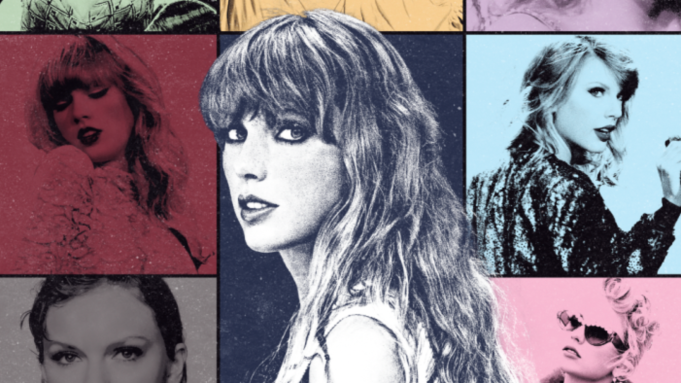 Earlier this week, Taylor Swift's presale for her Eras tour went live on Ticketmaster. Spanning her entire collection of albums, from her self-titled debut to Midnights, the tour caught the attention of both die-hard fans and newbie listeners. The highly anticipated presale caused Ticketmaster to receive a huge influx of millions of eager fans ready to get their hands on some tickets.
Sadly, the excitement of grabbing a ticket was short-lived. Thousands of fans were left disappointed when the site glitched due to high demand, and even more bitter when tickets were being resold on sites such as StubHub at extortionate prices, some as high as $21,000.
Unfortunately, the obscene inflation of resale concert tickets has been a reality that existed long before Taylor Swift's Eras tour. There have been ticket touts before the age of the internet, standing outside concerts to buy or sell tickets. But the advent of the digital age means that ticket touts can operate on an extremely large scale, reaping even more profit without ever stepping away from their device.
What is ticket touting?
Essentially, ticket touting is the act of buying tickets for an event and then reselling them at a higher price. Resale sites, such as StubHub, Seatwave and ViaGoGo may often have tickets listed by fans who are reselling for genuine reasons. But the problem of ticket touting arises when actual companies or individuals make a living from the buying and reselling of tickets.
In 2019, Viagogo reported on the huge-scale ticket touting that was occurring on its website, listing several companies that were making major profits from the reselling of hundreds of tickets. Clearly, resale websites are rife with a large proportion of touts rather than genuine fans who want to make their money back from a ticket that they no longer need.
How do ticket touts do it?
Whilst the definition of ticket touting is simple, those who are part of the larger money-making organisations employ a vast array of complex methods in order to garner large quantities of tickets, solely for the purpose to be sold at an extortionately inflated price. This is an extremely well-planned and organised collection of 'tools' that are implemented every time an event sale happens, meaning it can be tricky to intercept all of the various tactics of ticket touts.
Many ticket touts combine the use of multiple credit cards, extremely high-speed internet connections and bots in order to be the first to get their hands on face-value tickets. Using such methods means that fans, such as Swifties in the recent Eras presale, face little chance of coming away from the site with a successful purchase.
The legalities of ticket touting
The act of buying and reselling for a higher price is something that is done in many industries, but ticket touting has come under fire as it often bypasses several legislations and laws. As a result, it consequently incentivises those who choose to engage in the practice.
Tickets on these resale websites are often acquired via fraudulent methods, and this is where the Competition and Markets Authority (CMA) believe ticket touters could face more scrutiny. There has been growing pressure for more laws to be made against ticket touting, and the way in which particular elements of the process rely on fraudulent tactics. But the Competition and Markets Authority (CMA) can only operate at a certain level of jurisdiction – it is up to the government to adopt their proposed solutions.
The implications of ticket touting
Ticket touting stops real, genuine fans from seeing artists, and has a seriously big impact on the relationship between artist and consumer. If fans can wait for hours to get to the front of a virtual line for the Eras tour, only to be told that no tickets are available, then it can leave them reeling. For a fan, seeing an artist or band in concert can be a once-in-a-lifetime experience. Music can be a form of catharsis, a lifeline in difficult times, so missing out on tour dates is more than just a superficial, unfulfilled desire. It also is an opportunity to connect with other fans, forge a community and get as many people as possible to continue to support live music.
In the wake of the COVID-19 pandemic, many artists are finally getting on their feet and are able to go on world tours for the first time in over two years. Both fans and artists alike have been anticipating the revival of in-person concerts and dancing along to their favourite tracks. This makes it even more upsetting to fans when they find out that the only option to see their favourite artist is to fork out huge sums of money.
Not only this, but fans can even splash their cash on resale tickets and still not get into the concert. In 2017, Ed Sheeran fans who had bought Viagogo resale tickets were refused entry to his show after concert organisers wanted to crack down on the use and distribution of resale tickets. Buying resale tickets can come with its own risks, especially if particular organisers only stipulate this condition deeply in their terms and conditions.
The existence of resale tickets ultimately forces consumers to use secondary websites and potentially fall victim to scams in search of tickets that do not come with extortionate price tags. Ultimately, ticket touting helps to remove the safety net of buying directly from legit sites, meaning that it can become harder for fans to discern between what is genuine and fake.
How can ticket touting be prevented?
Ticketmaster has recently introduced a new dynamic pricing system on their website, where prices of tickets fluctuate depending on consumer demand. This pricing system has been used for recent UK concerts for Harry Styles, Blackpink and Coldplay. Swift's Eras tour was the latest event to use the system, and it came as no surprise that ticket prices soared due to the unprecedented demand.
The aim of the dynamic pricing system is that ticket touts will be 'scared of', as the prices of the tickets on the verified websites will be similar to what touts are offering. But crucially, this method does not prevent the inflated prices of concert tickets, and fans have been left flabbergasted at ticket prices that were far higher than anticipated.
Touts can also be prevented on fan-to-fan resale sites, where tickets can be sold on only for face value or less. But again, the very fact that consumers have to find alternative websites other than the verified purchase point opens up the potential to be scammed.
The beauty of music is that it can be enjoyed by such a large and extensive audience across the world. It is clear that ticket touts only contribute towards narrowing the scope of consumers that can afford to pay such large amounts of money to see their favourite artists. There is no one quick and easy fix to eliminating ticket touting, but there is no doubt that if it continues, the music industry faces a future in which many fans will no longer be able to afford to attend concerts.