Every One Direction Music Video Ranked: Best to Worst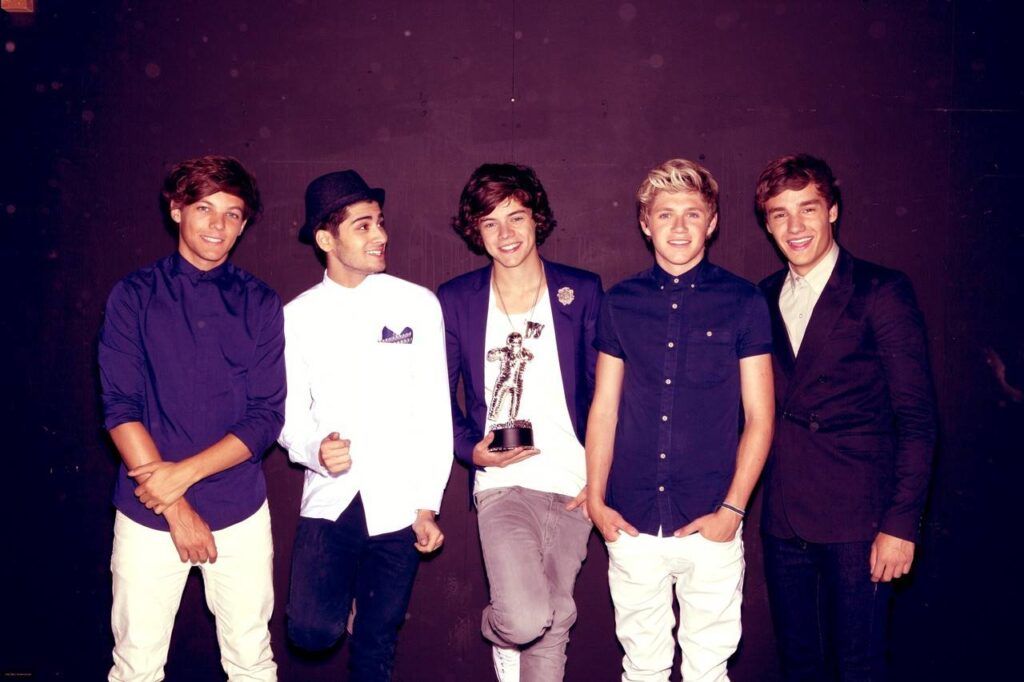 As a One Direction fan since the early X-Factor days, it can be really hard to rank the music videos that these boys put together over the years. After a lot of back and forth, and many hours spent indulging my fangirl desires, I think I've managed to place my favourite boyband's music videos from best to (dare I say it) worst.
16. Little Things
No matter how you feel about this song now, you know that Little Things is a staple in One Direction's discography. Although the close-up shots make this look more like a PSA than a music video, you have to love the sweet emotion and sentiment behind the track. Sadly, it just doesn't match the energy given from other Take Me Home era videos, so it sits in last place on this brutal and divisive list.
15. Steal My Girl
Not only does this video showcase the one and only Danny Devito, but the whole concept of a music video inside of a music video is so fun! The only reason that it's so low in this list is that the video didn't quite align with the message of the song, nor did it make all that much sense… However, the quirky direction that the boys and their producers went for this shoot is still great fun, and, we can't deny that the boys all look great.
14. Drag Me Down
The NASA focus for this music video was really fun, especially with its hilarious juxtaposition to the idea of being dragged down. The scenes with Harry and the robots are hilariously on-brand for him, and we get to see Niall truly shine more so than in some of their earlier music videos. The budget on this video just doesn't bare thinking about, but even a massive spend up can't secure Drag Me Down a spot on the landing stage.
13. Perfect
I am obsessed with the simplicity of this music video. The choice to go fully black and white allowed for the boys' personalities to shine through within their vocals. They no longer had to have individual traits that made them Louis or Liam, but they were just a cohesive group of guys who really loved what they did. Although it's not the most exciting video in terms of action or adventure, I think that it's a gorgeous glimpse into their growth and maturity that occurred during the Made In The AM era.
12. What Makes You Beautiful
There is nothing more to say on this video than that she was an absolute icon. She was THE MOMENT – the music video that introduced One Direction to the world in a way that was hard to resist. It gave the boys the ability to become worldwide sensations, so although the music video isn't much to write home about, I think that its creation was the foundation for what came later. In that sense, we must respect it, but it doesn't compare to some of their later videos which, truly, were a little less contrived.
11. Gotta Be You
The boys were giving you ACTING in this music video. Through dramatic slow-motion shots and Liam's emotional performance in the early bedroom scene, this video really hurts my heart every time I watch it. I think that it's complemented by the painful, heartbroken nature of the song that it represents, even if in retrospect, it is lyrically somewhat questionable.
Also, the scene with Zayn at the end of the music video with his love interest? Straight out of a romance movie I swear.
10. You & I
Will I ever get over the facial transitions? The answer is no. I love this music video to pieces. The pier backdrop with the grey tint is a lovely setting for a song as sweet and simple as You and I. I loved the matching grey outfits that the boys had donned, and the serious tone that this music video that allowed the public to see a different side of our goofy faves.
9. Midnight Memories
1D College Party AU stans where are you? I thought that this music video was an unconventional but focused view that pulled on the heartstrings of any teen who has felt uncomfortable with the idea of going to parties. I loved that once again the boys turned a trope that could have made them brooding bad-boy heartthrobs into their beautifully wacky vibe. Like, who else is going to go raid a kebab shop a have a party with the unknowing patrons instead of lighting up a house party? Only One Direction.
8. One Way Or Another
I wasn't sure if this video counted due to it being a cover but I'm going to include it anyway! I love that we kind of got to travel around with the boys with the travel-with-me-styled vlog that they went with. Produced to accompany their 2013 Comic Relief offering, I think that it really displayed the chaotic nature of life on the road. The casual format suggested that the boys had total control over what the video was going to look like, and we were simply tagging along for a really crazy joyride.
7. Story of My Life
It was really cute to get a glimpse into the boys' childhoods throughout this video. The inclusion of their families and old personal photos really allowed fans to get a peek into the lives of their idols. I loved Zayn's softness with his sister and Louis' raw tribute to those in his family that he'd lost throughout his life. A touching video to match an equally sensitive track.
6. Kiss You
I love the Kiss You music video because we get another glimpse of the boys just having a free-for-all on set. Does the scenery directly correlate to the song? Absolutely not. But being able to see the boys play jailbirds, surfer dudes and edgy rockers all within a little over 3 minutes was hilarious.
5. One Thing
This video will be a forever staple to any of my 1D music video binges. This is such a sweet music video, utilizing footage of fans in the early stages of their careers. It really harks on the simple fun and carefree nature of the beginning of One Direction. I also love the patriotic creative direction that focused on the British origins of the group, even if Niall's Irish heritage was completely and utterly overlooked. This was something that the group definitely strayed away from during the subsequent years, but it definitely reminds us of an era of cringe tweets and fan-coined expressions.
4. Night Changes
The boys really said, "Do you want to write fanfiction about dating us though?" This video is forever one of my favourites because the boys were able to all have their little rom-com star moment. I love romantic movies and I thought that the music video brought a great twist to the original message of the song – which at first listen may feel like a story of young budding love. I think that each boy's feature produces a teen-like giggle from my chest, from Zayn getting ambushed by a former love to Louis being arrested driving around central London. This video is a complete trip from start to finish, even if it later caused some slight controversy for its lack of racial diversity. As a basic concept, however, it was perfectly sickly sweet.
3. History
History has a music video that will never fail to make me cry. Its position in this list is simply guided by the nostalgia that it brings upon every revisit. At the time, we all knew that this would be one of the boys' last music videos, and definitely their last album at least (we still live in hope). Although this video is simple, you can tell that this is just a beautiful thank you to the fans for the years of fun and support shown to this iconic mega band. The sentiment and delivery was beautifully poignant, earning it a spot in this list's highly-coveted Top 3.
2. Best Song Ever
If I were to describe this video in two words, it would be a chaotic mess. However, I think that the dedication to the weirdness made it a forever fan favourite for most of the fandom.
From the excessive makeup and thorough costume design, I think that the Best Song Ever music video was one of the most carefully detailed videos from the boys. I mean Louis and Niall as the scummy lowlife record execs, Harry as the Directioners and Zayn as the beautiful secretary…. It's clear what the purpose of this video and song is. The boys were able to poke fun at the workings of the relationship between the music industry and fandom culture, and I was totally here for it!
1. Live While We're Young
This may surprise a lot of people that this is my number one, but there are so many reasons that this music video continues to be my favourite. In my opinion, the Live While We're Young video is the pinnacle of One Direction's chart reign. You can tell that the boys were at the height of their excitement about their careers; the playful banter and group dynamic vibrant throughout the duration of the track. I also believe that this music video was one of the few that actually really depicted the full meaning behind the song it portrayed. Overall, it's just too fun to put any lower on the list.
Plus, the rowing motion the boys do before Zayn's incredible bridge will remain a fandom highlight forever and always.
One Direction's music videos act like a time capsule for the whirlwind five years they spent at the top. For fans looking to relive some of those iconic moments, a trip into the YouTube rabbit hole will certainly satisfy your needs.