An Introduction to: Áine Deane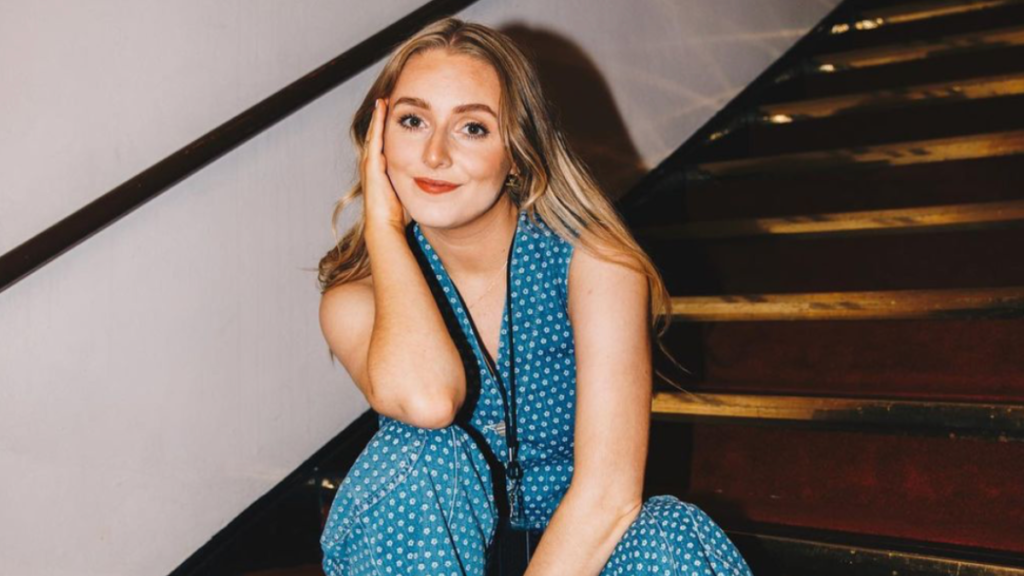 Áine Deane is a promising young artist who has already debuted her talents to thousands of people in person and online. The 22 year old singer songwriter grew her online presence by posting videos from her bedroom of the songs she wrote from her personal experiences as a form of expression and to develop a platform for her future music career to take off. 
Áine began her music career seriously whilst in her last year of university, gaining traction on various forms of social media, TikTok being the home of her largest following with over 250,000 followers. The singer released her EP 'The Handmedowns – EP' in July 2022 and her success has only blossomed from there. With influences from the likes of Ed Sheeran and Taylor Swift, it's no mistake that the musician has found her calling with her relatable anthems and loyal fan base. Following her success gaining traction within the industry, she has opened for artists such as James Bay and Casey Lowry along with performing at the Royal Albert Hall supporting Sam Smith and also sold out two headline shows, with a third and her biggest headline show so far at Lafayette London on May 17th. 
The artist's emotions and excitement for songwriting are evident within her videos on TikTok and Youtube. Áine Deane clearly has a passion for creativity within writing, radiating her sparkling personality and this is what entices her fanbase to feel the same enthusiasm about her music, often begging for unreleased songs to be put on streaming platforms.
Recently releasing 'dating apps / things he should know (demos)' at the end of January, Áine has yet again proved that she is a musician who listens to the opinions of her followers, releasing 2 demo versions of unreleased fan favourites. She has developed a comforting environment for her fans welcoming everyone and creating new melodies whilst still making time to interact with fans and followers. 
Grab tickets to see Áine Deane live at Lafayette in London.
Listen to dating apps / things he should know