1989 (Taylor's Version) shines, shimmers, and sparkles even more than the original. Are we even surprised?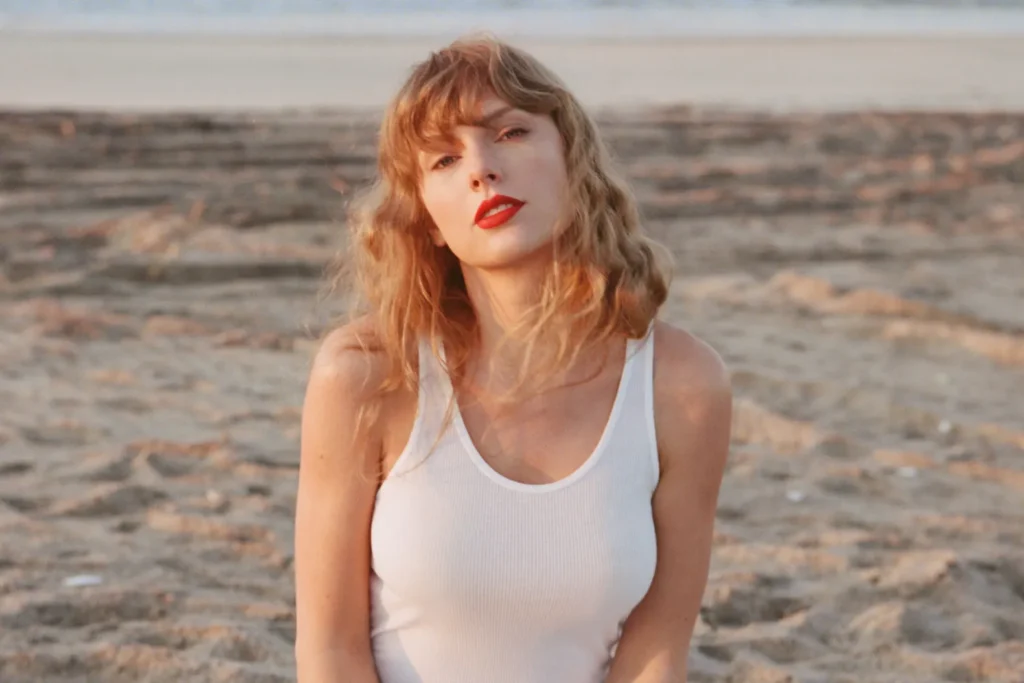 It's hard to remember a time when Taylor Swift wasn't the biggest artist in pop. The release of 1989 in 2014 was not only a watershed moment in her career, but in the landscape of popular music. Taylor showed that not only could she dabble in pop; she could master it.
Her fifth album found Swift at a time where life was never worse, but never better (and doesn't that just perfectly sum up life in your twenties?). She recounts the joy of falling in love with a new city, the irritation of facing an ever-flowing stream of gossip, and the graces and vices of friendship.
The most consistent theme of 1989, however, was a romance that burnt bright, burnt quick, and burnt out. This romance is believed to be the one she shared with then-One-Direction-member Harry Styles. This belief was encouraged by the single titled, well, Style (as Taylor said in a Rolling Stone interview, she could have called it "I'm Not Even Sorry"). Yet, with the exception of Back to December on Speak Now, 1989 was the first time we heard Taylor talk about a relationship that didn't fail due to a partner's infidelity, cruelty, or general douchery. Instead she points to the "hunters," the constant attention that her and her partner were running from. It's hard for love to survive under a microscope. In the end, as the "secret message" in Clean states, "she lost him, but she found herself, and somehow that was everything."
Now, nine years later, Styles is another giant of pop. And as much as people try to create a narrative of them being spiteful exes, it's quite clear from interviews and Grammys meetups that Swift and Styles have an enduring respect for each other.
And more importantly, Swift seems to have found herself once again.
As the fourth album that Taylor has reclaimed for herself, 1989 (Taylor's Version) holds the same dramatic, earth-shaking power as its original. While there were moments on Swift's other rereleases where slight changes in production could be noticed, it's clear that 1989 (Taylor's Version) features one of the original producers – the one and only Jack Antonoff. His Midas touch production on Swift's poetry marked 1989 as the beginning of a beautiful musical friendship. And 1989 (Taylor's Version) is a gorgeous continuation of that partnership.
The sweeping soundscapes of songs like Out of the Woods and Style hit even harder on 1989 (Taylor's Version) while maintaining that crisp 2014 pop feel that remains infectious. Ballads like Clean and This Love are still heartbreakingly soft to the touch, with Taylor's vocals painting the scene of a love that inspires both pain and growth. Collectively, the album remains a pop gem: shining, shimmering, and sparkling.
That part isn't surprising. When has Taylor's Version ever not been superior to the original? So like many, I was most anticipating listening to the songs from the vault that we had worked so hard to crack open over frantic Google searches.
Taylor had said that these tracks were "insane." And she certainly was right in the sense that these songs are direct, painfully honest, and emotionally and sonically large. Although this was the first rerelease to not feature other artists on the vault tracks, it seems fitting that Swift is the only one telling her story. Each vault track centers around the complicated lifespan of this love: falling when you know it's going to hurt, wanting to be convinced to stay, and dealing with the aftermath of losing someone who loved you, hurt you, and was hurt and loved by you.
She starts with Slut!, a song that was expected to be an up-tempo, anti-slut-shaming anthem and turned out to be a sultry, sensuous description of a love that will cost you (but it might be worth the price). Say Don't Go finds Taylor ready to give up on this love (that has indeed cost her) if she's not shown that she's wanted. In the supposed aftermath of letting go, Now That We Don't Talk and Suburban Legends bring upbeat melodies to otherwise depressing confrontations of what's been lost and what necessary boundaries have been put in its place. She continues to grapple with this loss on Is It Over Now?, expressing a frustration over the lack of clarity this relationship has, particularly its ending. Nodding lyrically to Style and musically to Out of the Woods, Is It Over Now? takes 1989 (Taylor's Version) full circle.
It only seems fitting to end this era with a question, after all. Because truly, is it ever truly over? 
Listen to the album 👇🏼