Holly Humberstone stuns on album, Paint my Bedroom Black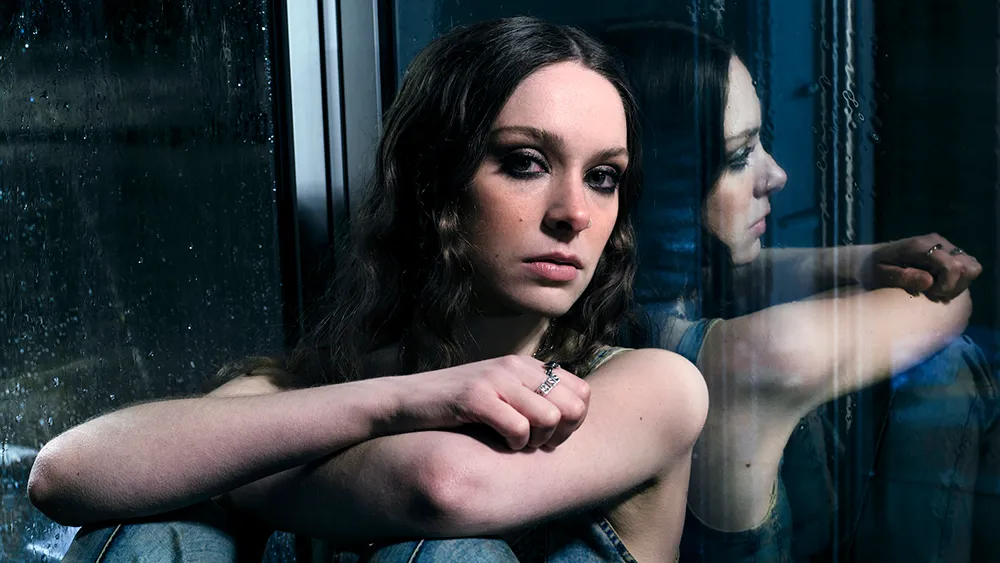 UK singer, songwriter and up-and-coming alt-rock sensation, Holly Humberstone has graced the world with her second studio album, Paint My Bedroom Black. The album explores deep, intrinsic themes, while continuing to draw the listener in with lighter alternative pop-rock sounding songs.
The opening track and namesake of the album, Paint My Bedroom Black led me to expect a darker-themed, rock tune, however upon listening it conveyed a much different message than expected.
In the title track, Humberstone sings, "I am reborn in the ever-fading light, No, I don't feel that sinking feeling no more, I think it's gonna be alright." A beautiful homage to the feeling of being a brand new version of yourself. Reading the description of painting your bedroom black, it feels sad, ominous almost, but for Humberstone it's a beautiful blank canvas in which she is ready to enter her new beginnings.
She seems to hit on a similar idea in the third track of the album entitled Cocoon."Soon, I'll break out this cocoon, And take the car out for a drive. We'll play cassettes and share cigarettes out in the half-light, Maybe, I'll blossom into something you might like." Once again she hits on the idea of wanting to change herself, or seeking out change when explaining wanting to become something the subject she sings about would like.
The sound on the album has a striking range of sound as Humberstone navigates the world of synth-electro pop in songs like Into Your Room, but still manages to strip her sound down to a more acoustic sound in songs like Kissing in Swimming Pools and Room Service.
The album's standout track has got to be Kissing in Swimming Pools, which is the longest song on the album, and arguably one of Humberstone's most raw and honest attempts at songwriting. The lone acoustic guitar opening the song, followed by a simple, slow drum beat opens the track, instantly setting the intimate, mellow vibe. 
"So, can we kiss in your swimming pool? In this bathing suit, I would die for you, Maybe I don't have to leave so soon. You look heavenly in this shade of blue. We don't have to complicate it, I just wanna be alone with you"
Kissing in Swimming Pools follows Holly's experience looking for long-lasting love, and the trials it takes to devote yourself to someone else. She battles this desire for love, while balancing life as a touring musician and public figure, finding it hard to continue a lasting connection.
Her self-examining theme continues with the song, Antichrist, a blatantly honest title in which she analyzes the potential toxic issues she might bring into her relationships, calling herself the Antichrist. She asks "Am I the antichrist? How do I sleep at night?"
She also sings in the song, she realizes she feels responsible for shortcomings in her relationships. "I wanna fix you, honey I wanna keep you closer. But with all my toxicity You get a little too much exposure I'll be the first to admit I kind of fucked this, darling, didn't I?" Here Humberstone admits to herself that maybe she was the one who caused her past relationship(s) to come to an end.
Following the conclusion of Antichrist, the album jumps into Lauren, a much more seemingly upbeat song, but when listening to the lyrics you hear the self-examining tone Humberstone has embraced throughout the album so brilliantly.
Humberstone reflects on the relationship singing, "So I put my fist through the wall 'Cause I've been falling too short. Say the word and I'll call, Say the word and I'm coming back. I put my fist through the wall. I know that you deserve more".
Humberstone closes out the album with her song, Room Service, and there are few albums that have a better closing than Paint My Bedroom Black. This final track entirely encapsulates the themes of the album: love, toxicity, the hope for a lasting partnership and the desire to be good and find good in the world. 
"I am pining to be next to you Just to get drunk, Passing out in early afternoon from alcohol" Humberstone sings in Room Service, reflecting on how badly she wants to be with the person she loves, but also acknowledging that when they are together she often makes mistakes and hurts her partner.
The song shifts towards the end to a more optimistic hope for the future of her relationships. "We'll get room service, We'll get room service. Where no one can reach us. Darling, we'll blow up the speakers". She sings for a hope in which she can find the time and peace to simply be with whom she loves. Craving the simplicity of being alone together, ordering food in and simply reveling in each other's company.
Paint My Bedroom Black is a wonderful journey into the mind of Holly Humberstone. The album displays an intrinsic brilliance it seems very few songwriters have. Her ability to criticize herself and openly admit to her own shortcomings, but still display the desire to love and be loved is a comforting relation to many of her listeners.