Fan-Coded Captions for Your Halloween Instagram Post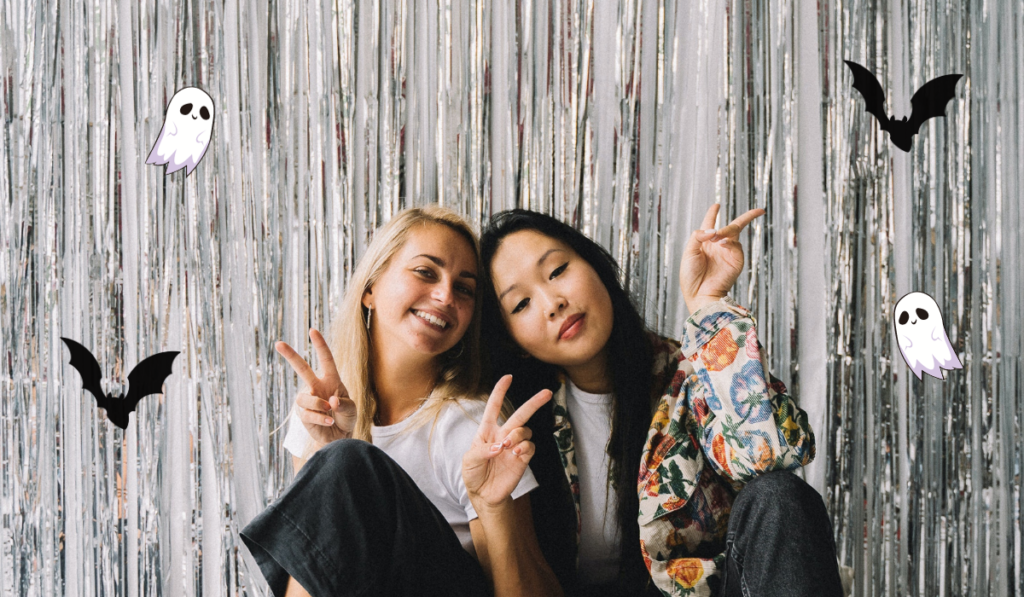 Spooky season is right around the corner. That means the weather is getting colder, the leaves are changing, and of course, Halloween. Picking out the perfect Halloween costume takes careful consideration and lots of scrolling through Pinterest and TikTok for inspiration. But once you pick out a perfect costume, there's still the question of what to caption your social media post. So here are five fan-coded captions for your Halloween post.
"Bleeding me dry like a goddamn vampire" 
Vampire, Olivia Rodrigo
Vampire was the lead single off of Olivia Rodrigo's sophomore album GUTS. The song opens with soulful piano and Rodrigo's thoughtful lyrics before it picks up about halfway through the song. While the heartbreak and pain in the song don't scream Halloween, the vampire imagery does. The end of the chorus, "Bleedin' me dry like a godman vampire", can definitely be used for a fun and fan-coded Halloween caption. 
Perfect for: Everyone dressing up like a vampire.
"Baby it's Halloween and we can be anything"
Halloween, Phoebe Bridgers
Like many of her songs, Phoebe Bridgers' song Halloween is full of solemn lyrics. The song focuses on a dead relationship without a "victorious ending".  While the song is sad and not very spooky, the mention of the creepy holiday is perfect for a Halloween caption. 
Perfect for: A Halloweekend photo dump with all your different costumes.
"Must be the season of the witch"
Season of the Witch, Lana Del Rey
Lana Del Rey's cover of Season of the Witch was featured in the 2019 horror movie Scary Stories to Tell in the Dark. The song is smooth and sultry and gives the vibe that Del Rey herself is the witch and it is her season. The song is perfect for a Halloween party playlist, and the lyrics "Must be the season of the witch" make for an excellent Halloween post caption.
Perfect for: A Halloweekend photo dump or an October photo dump full of spooky activities.
"Did you dress up for Halloween?"
Little Freak, Harry Styles
Little Freak reflects on the past and a relationship that slipped away. Styles reminisces on many aspects of the relationship and, in particular, wonders if his ex dressed up for Halloween. The song doesn't focus much more on the October holiday, but the brief mention is a perfect Halloween caption for the Harries. 
Perfect for: Any costume pictures.
"A 1980s horror film"
1980s Horror Film, Wallows
Wallows' 1980s Horror Film features lead singer Braeden Lemasters dealing with his crush Jamie, and the fact that she doesn't reciprocate his feelings. At the end of the song Jamie admits that she's "really not that into guys". Lemasters revealed that the movie he is referencing is Halloween 4: The Return of Michael Myers. October is the perfect month to watch horror films, and the lyrics of this song make for a perfect subtle, but still fan coded caption. 
Perfect for: 1980s horror film costumes. 
"I know if I'm haunting you, you must be haunting me."
Haunted, Beyoncé
Not only does the music video have that spooky edge, but the track itself delivers a truly haunted guild. The eerie video, directed by Jonas Akerlund, sees Beyoncé roam through a sprawling mansion, each room inhabited by a variety of unconventional and eccentric individuals, blurring the lines between horror, psychosexual fantasy, and the bizarre.
Perfect for: The Beyhive.
"I put a spell on you because you're mine."
I Put a Spell on You, Screamin' Jay Hawkins / Nina Simone / Annie Lennox
This iconic track lends itself to spooky season and if you're planning the perfect witch outfit with a significant other, this should be your go-to caption. The heartfelt ballad expresses his longing to reunite with a lost love, but the initial rendition of the song featured a markedly slower tempo and a more subdued tone. However, whilst under contract with Grand Records, he encountered considerable resistance in persuading them to publish this rendition. One year later, he reimagined the track for a different record label, imbuing it with an eerie narrative where he cast a curse on the girl in question in his quest to win her back, ultimately leading to the version that gained widespread fame.
Perfect for: Couples with matching outfits.
"Draw the cat eye, sharp enough to kill a man."
Vigilante Shit, Taylor Swift
Taylor Swift is well-acquainted with the emotions of midnight melancholy, which she skillfully channels into the creation of some of her most profound masterpieces. Her unforgettable melodies and cleverly crafted lyrics, rich in symbolism and metaphors, always seem to work. And this line from Vigilante Shit is no exception to that rule.
Perfect for: Swifties.
Looking for the perfect spooky soundtrack?
Check out our carve-fully created soundtrack for Halloween 2023!