Why Blake Rose Should Be On Your Radar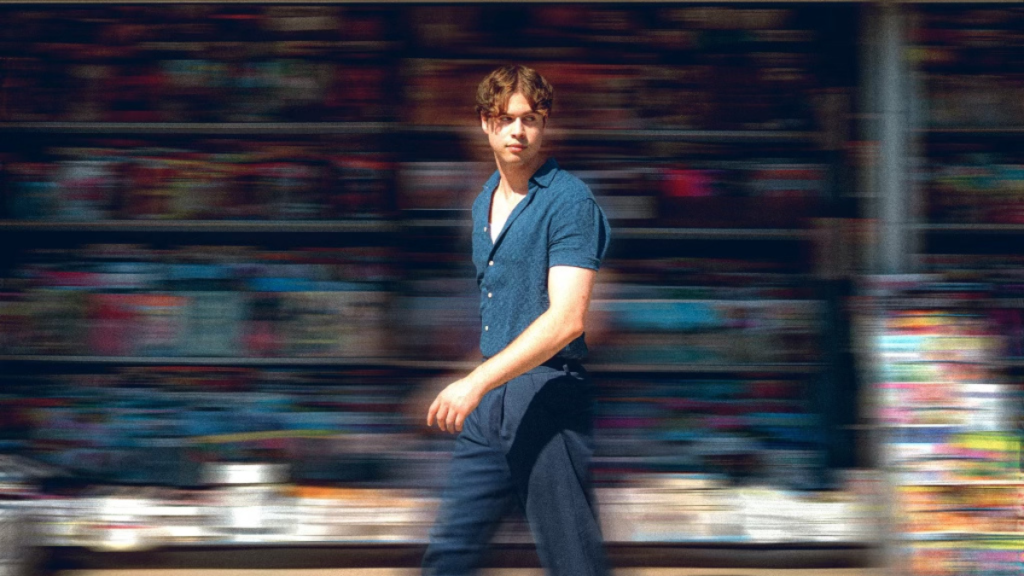 If you haven't gotten to know Blake Rose and his music yet, now is a better time than ever to be introduced! The combination of this artist's determination and energy make him a force to be reckoned with. From busking in the streets of his home country of Australia to now opening for Mimi Webb's "The Amelia Tour", here's why Blake Rose should be on your radar:
#1- Blake's new EP, "You'll Get It When You're Older", marks his sound by giving listeners an honest look into his personal life.
A few weeks ago, my fellow in2une Music college marketing representatives and I were able to meet Blake Rose over video chat for our bi-weekly Campus Campfire Circle meeting. Blake provided us with a deeper explanation into his new record, which allowed all of us to feel even more connected with the songs that we were already loving before. The overall theme of the EP reflects his relationship with his sister while she was battling drug addiction. He expressed that during conversations with her to try and comprehend what she was going through, she would answer with, "You'll get it when you're older". Whether fast or slow, each song on the record takes listeners through various feelings, battles, and journeys. From Blake's first release of "Hotel Room" in 2018 to "You'll Get it When You're Older" released in 2023, listeners go along on the journey of him finding his sound, continuing to build his confidence and becoming even more open as a writer. Being able to witness artists grow in so many ways no matter you discover them is an incredible and unique opportunity to have, and Blake Rose is an artist to not only keep an eye on, but to also journey with.
#2- Ever since he knew he wanted to pursue music, Blake Rose has shown an admirable determination that represents his passion for music and his excitement for sharing his story to the world.
His embarkation on this adventure started on the streets of Perth, Australia as he played his music for passersby (also known as busking). Busking was a successful endeavor for Blake, and he used his earnings to fund visits to a city in which he felt he could grow further: Los Angeles, California. Throughout the growth in popularity of his music as he started and is continuing to release it, Blake has remained a humble and hardworking artist on a mission to make a career out of what he loves to do. Any artist with the amount of determination and passion that he has deserves appreciation and recognition like no other by fans who will continue to cheer him on and bring others to join along the way.
#3- Blake Rose welcomes his fans with open arms and engages with them often.
It's a given that social media has been a blessing to the music industry in bringing fans together, and it has also given artists the choice to include themselves in their communities. Blake Rose is an artist who chooses to not only engage with fans on social media in their conversations and experiences with his music, but he also shares other non-music aspects of his life as well. His TikTok in particular is an invitation into different aspects of his life both inside and outside of music such as how he shares his music with people, his experiences as a rising artist, and funny things that have happened to him in his daily life (one of which recently included a faulty Starbucks straw). Having the ability to connect with an artist on this level will never get old, and fans that follow along an artist's music and social media community like they do with Blake Rose while he is becoming increasingly well known allows the music to feel even more personal and magical.
Everything about Blake Rose from his start in music to his newest EP is exciting and not something that you want to miss out on. If you have the chance to see him in concert around the UK while he opens for Mimi Webb this spring, take the opportunity to experience his story live. In the meantime, add "You'll Get It When You're Older" to your music library for an ultimate mix of upbeat and relaxed tunes that you can jam to with the volume on high anytime and anywhere!