Olivia Rodrigo's GUTS Tour is a Shining Light for Women in Music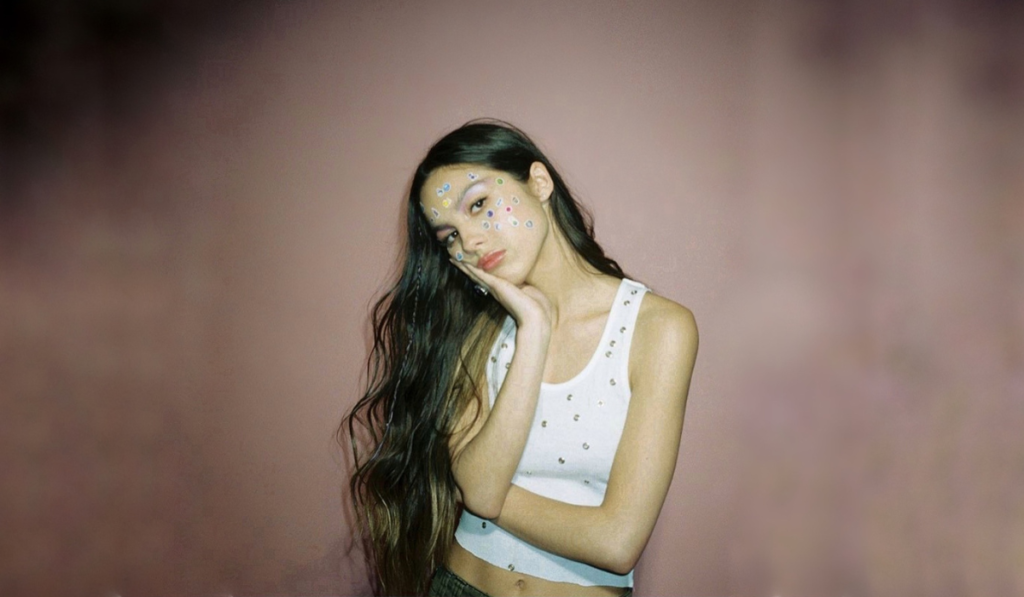 The world has not so quietly been awaiting Olivia Rodrigo's sophomore era, album and of course, tour. With her highly anticipated album GUTS finally out, the tour announcement was imminent. On September 13, Olivia Rodrigo officially announced her GUTS World Tour, and also established her tour as a platform to celebrate and support women in and out of the music industry.
With an all female band and female openers, Olivia Rodrigo is setting the stage for the future of women. The GUTS tour is in extremely high demand, with multiple dates being added, even venue upgrades and multiple sold out shows. Her first tour, the SOUR Tour, had 48 tour dates at a multitude of small venues with capacities up to 5,000 for the largest cities. Rodrigo's popularity has only skyrocketed since her first album. For her sophomore album, the demand is even higher and the venue capacities sit up to 20,000 for many dates. Her tour is hitting more countries, more cities and more people than ever before. With a bigger tour comes the opportunity to highlight talented female musicians in the industry. Since her first album and tour, she has played with an all female band. In 2022, Rodrigo said to Rolling Stone, "I think it's so cool to watch women in rock, and I feel like there's probably not enough of that shown in the media."
GUTS tour continues to build off of this need for women in rock on the main stage, once again bringing back Rodrigo's all-women band. Her GUTS era band made their debut at Rodrigo's Today Show performance in New York City on release day. The band delicately played GUTS' first single Vampire, threw it back to Rodrigo's debut SOUR with Good 4 U and shredded the rock beats of Get Him Back! from GUTS. Sophie Giuliani plays the guitar, Camila Mora takes on the keys, Moa Munoz covers the bass, Daisy Spencer also plays the guitar, and Hayley Brownell finishes the band off on the drums. Rodrigo's all-female band will be taking on GUTS tour starting in February. 
Since her first tour, Olivia Rodrigo has had all-female openers. For SOUR Tour, the openers were Gracie Abrams, Holly Humberstone, Baby Queen and Chappell Roan for one night. All of her openers have gone on to gain many fans from their performance sets at her shows. Grace Abrams has skyrocketed in popularity and just wrapped up her first leg of touring with Taylor Swift on the Eras Tour. Abrams' debut album, Good Riddance has taken the world by storm since its' release this year. Holly Humberstone is currently scheduled to release her debut album Paint My Bedroom Black in October. Baby Queen is currently producing and releasing many singles and is about to embark on her own headline tour. Lastly, Chappell Roan released her debut album in September and is currently touring the United States as part of her The Midwest Princess Tour. 
For Rodrigo's GUTS tour, she brings another group of female openers along. This tour's openers are The Breeders, Chappell Roan, Pinkpantheress and Remi Wolf. The Breeders are a rock band made up of a pair of sisters and two other members. The band will be opening for Rodrigo's two New York shows and the two Los Angeles shows. Chappell Roan, a returning opener for Rodrigo, will be opening the GUTS tour's first United States leg. During SOUR Tour, she only opened for one show in San Francisco as this date was originally rescheduled. Now, with her debut album, Roan will spread her unique tunes and passion for the LGBTQ+ community to thousands of fans attending GUTS tour shows. Roan and Rodrigo share the same producer, Dan Nigro, and they have even worked on music together. The next GUTS tour opener, Pinkpantheress has jumped to stardom in the last few years. With over 24 million monthly listeners on Spotify, Pinkpantheress has produced hit after hit like Boy's a Liar Pt.2 featuring the popular rapper, Ice Spice and the song Pain. With Chappell Roan as the opener for the first leg of American dates, Pinkpantheress will be opening for the remaining dates following Olivia's Europe leg. Lastly, Remi Wolf is opening for the GUTS world tour for the European dates including the United Kingdom, Italy, France, Spain and many more locations. Remi Wolf's funk-pop sound is fresh and exciting and is sure to make its way onto many fans' playlists after she opens. Tour dates outside of the United States, Canada and Europe have yet to be announced, but it is rumoured Rodrigo has many locations she is excited to bring her tour and music to. 
Olivia Rodrigo has an all star band and group of openers to bring her GUTS tour to new heights. The ticket sale for her tour was a rollercoaster for many fans as more individuals signed up for Ticketmaster's Verified Fan program than seats available, but those lucky people with tickets will get to witness so many strong women on stage. The tickets also help shine a light for women outside of music through the introduction of Fund 4 Good program. For this tour, some tickets are labeled as Charity Platinum and a portion of the ticket will go to support Rodrigo's global initiative. Fund 4 Good builds an equitable future for women and girls through donations to local community organizations which support girls' education, reproductive rights and play a role in preventing gender-based violence. On top of supporting women on stage, Rodrigo is dedicated to supporting women all around the world with this new initiative. She has been incredibly passionate about women's rights, particularly reproductive rights, on social media and other outlets for advocacy.
Back in June of 2022, Olivia Rodrigo performed at Glastonbury for the very first time. The festival took place in the month as the overturning of Roe v. Wade, the court case in the United States protecting reproductive care for women. During her performance, Rodrigo made a speech to the crowd, "I'm devastated and terrified. So many women and so many girls are going to die because of this. I wanted to dedicate this next song to the five members of the Supreme Court who have shown us that at the end of the day, they truly don't give a shit about freedom. The song is for the justices: Samuel Alito, Clarence Thomas, Neil Gorsuch, Amy Coney Barrett, Brett Kavanaugh. We hate you! We hate you." After this passionate speech standing up for women, Rodrigo performed Fuck You by, and with, Lily Allen. Rodrigo has been a strong advocate for women's rights and continues to share her passion through her GUTS tour. 
A strong female headliner, bright shining female openers, rocking female band members and an overall mission to further women's rights create the GUTS tour. Olivia Rodrigo and her female support debut GUTS tour in Palm Springs, California on February 23, 2023. This sold out opening night will be sure to break the internet. Fans are already making friendship bracelets with lyrics from GUTS to pass to one another on their tour dates. Many are even planning on bringing bows and ribbons to trade, relating to Rodrigo's song Lacy's lyrics, "Ooh, I care, I care, I care Like ribbons in your hair, my stomach's all in knots You got the one thing that I want."
Rodrigo is setting the stage for the future of women in music. By supporting one another through philanthropic efforts and introducing blossoming female talent to huge arenas, the GUTS tour stands as a support system for women in and outside of the musical sphere.