10 of The Greatest Elton John Tracks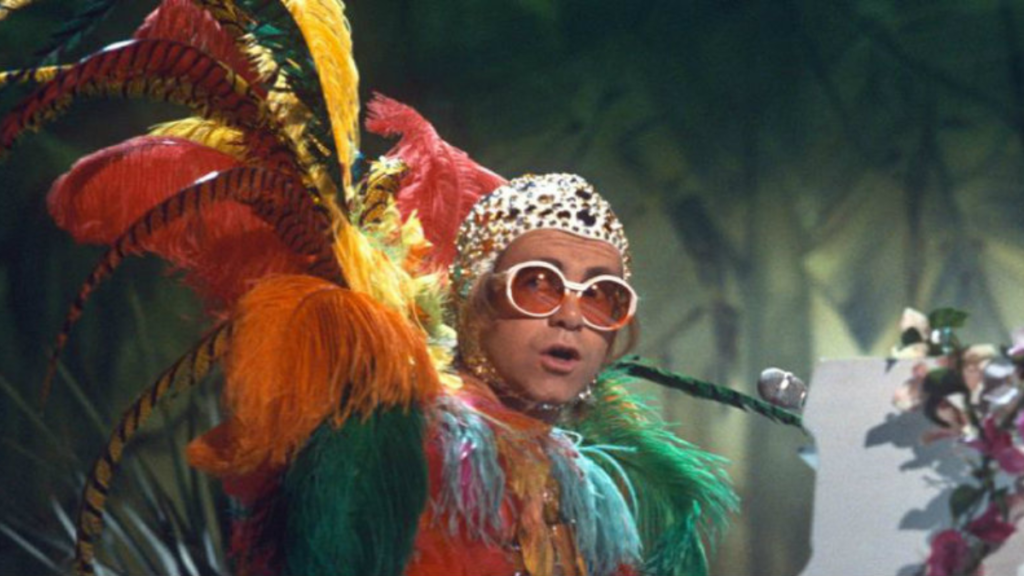 It's no question that Sir Elton John is one of the greatest musicians of our time. Whether you know him through his music, flamboyant fashion styles or trademark glasses, Elton has had a remarkable career and a very notable impact in pop culture and music. 
He is a singer, pianist and composer who has had a solo career since 1967. That is when he met his collaborator and best friend of over 50 years, Bernie Taupin. After releasing some music in the UK, Elton headed to America in August of 1970 to perform at the infamous Troubadour in Los Angeles, California. This is the moment that skyrocketed his career. He would go on to earn 5 Grammys, 2 Academy Awards, 10 number one singles, 8 number one albums and many other well-respected achievements.
Elton has also performed in over 4,000 shows in more than 80 countries. He is known to be quite the performer and has always stayed true to his persona on and off stage. He is currently on the Farewell Yellow Brick Road, The Final Tour, which became one of the highest grossing tours in 2022. He performed his last ever U.S show on November 20th, 2022 at Dodger Stadium in Los Angeles, California. He is still set to play his final European shows later this year.
Elton and his songwriting collaborator Bernie Taupin have created so many hit songs, it's impossible to pick a favorite. He has released 31 studio albums and 464 tracks over the course of his six-decade career. Since there are so many tracks to pick from, we will be excluding any song collaborations or covers (Sorry to any Don't Go Breaking My Heart fans). Here are some of Elton John's greatest tracks.
10. Someone Saved My Life Tonight
Someone Saved My Life Tonight was one of Elton's lengthiest singles. He refused to shorten the song because of the personal nature of the track. This was written about one of the lowest points of his life and how someone helped him through his darkest time. This indirectly saved his life. The soft tones and melancholy feel add to the song's storytelling. Although this track may not be one his most commercially successful songs, his raw and emotional lyrics make it one of his best.
9. Don't Let The Sun Go Down On Me
Don't Let The Sun Go Down On Me is a beautifully constructed song with enthralling instrumentals and powerful vocals which builds as the song continues. The lyrics on-top of the music leaves listeners feeling saddened, yet empowered by the end of it. Although the song reached many successes as a solo act, a live-recorded version between Elton John and George Michael was released and became a huge hit.
8. I'm Still Standing
I'm Still Standing is a timeless classic. This lively pop tune quickly became a beloved record due to its charismatic feel and hopeful message. For many, it is viewed as an anthem for anyone going through personal battles or tough times. This served them as a motivation and reminder that "I'm still standing, after all this time". The iconic music video made for this song earned much success through MTV and helped introduce Elton and his music to a younger audience of fans in America.
7.  Saturday Night's Alright (For Fighting)
Saturday Night's Alright (For Fighting) is an energetic and vibrant song which includes influences from the early days of rock and roll and heavy inspirations from the 50s and 60s. From the strong guitar riffs to the rock based vocals, this track never fails to get a crowd going. Bernie Taupin revealed that he intended for this song to be a classic American rock and roll record. However, he implemented his own experiences from growing up in Britain to add to the song's storytelling. This remains one of Elton's best-known songs and is one of his most performed tracks.
6. Bennie and The Jets
The opening chords of this song are probably one of the most recognizable piano arrangements of all time. From the beginning, the song captivates you with its appealing melodies and interesting lyrics which takes listeners through a story. When writing this song, Elton and Bernie wanted to create a sense of futuristic rock and roll. Although Elton was originally against releasing this song as a single, it instantly gained traction and earned its way towards the number one spot. To this day, Bennie and The Jets remains one of his most popular tracks.
5. Crocodile Rock
Crocodile Rock was Elton's first U.S number one single. This fun pop-rock song also drew inspirations from the 50s and 60s and gave listeners everywhere a feeling of nostalgia. When creating this record, his goal was to make something that implemented all the things he grew up with. Between the storytelling and captivating tune, this track would dominate the charts and quickly become a fan-favorite song. You can bet that whenever this beloved record plays, you'll be dancing and singing along.
4. Goodbye Yellow Brick Road
Not only is Goodbye Yellow Brick Road the name of Elton's critically acclaimed album, but it is also the name of the beloved title track. This piano ballad strikes an emotional chord with its lyrical message and impressive falsetto vocals. With a notable nod to the aesthetics of the Wizard of Oz, this song is ultimately about returning back to your roots after getting lost in the person you don't want to be. From the start, music critics and fans all over the world raved nothing but positive reviews and feelings towards this song. Now on his last ever tour, Elton ends his shows off singing this track to give his fans an emotional but bittersweet farewell.
3. Rocket Man
Rocket Man has had a huge impact on Elton John and his career. His biopic starring Taron Egerton which released in 2019 was named Rocketman after this track. This song title would become so popular, that "Rocketman" would also turn into a nickname for Elton. With the use of space-like synthesized instrumentals, this was unlike any other track he had released at this point in time. The lyrics for this song were inspired by a short story written by Ray Bradbury called "The Rocket Man". Fans and song analysts could even interpret this song as a metaphor for how musicians such as Elton John are isolated from the rest of the world.
At one point, this track held the title as his biggest hit. Artists, like Kate Bush, would go on to release covers of this song while incorporating their own styles.
2. Tiny Dancer
Although Tiny Dancer didn't initially gain popularity due to the song's lengthiness, it would soon become one of Elton's greatest hits. The song starts off with solo vocals and piano chords to an ending that builds into a beautiful orchestral arrangement with impressive vocal runs. Once properly recognized, the story-telling, melodic tones and extremely catchy chorus helped turn this song into a staple of classic rock music. The use of this song in the 2000 film Almost Famous would boost this track's popularity even more, as it reached a new generation of fans. Tiny Dancer was also recently brought back as its chorus was used in a remixed song called Hold Me Closer, in which Elton John collaborated with Britney Spears.
1. Your Song
When I think of Elton John, one of the first songs that comes to mind is Your Song. Not only is this the track that started it all for him, but it's arguably one of the greatest songs of all time. With its simplicity, sweet lyrics and beautifully melodic rhythm, Bernie and Elton created one of the biggest love songs ever. This love inspired ballad has been very well received over the years and has even inspired other musicians in their careers. This song has been covered by many artists such as Rod Stewart, Lady Gaga and Ewan McGregor in the hit 2001 movie musical Moulin Rouge!. Your Song also marked one of the first of many collaborations between Elton and Bernie. 50 years later, this song is still universally loved, played and performed.
Elton John's discography is filled with so many incredible songs, it's hard to include them all.
If you don't know who he is, I would highly suggest taking a moment to listen to some of his music. This list is a great starting point for those interested in wanting to learn more about Elton and his records. Although he is retiring from live performances soon, his legacy and music will live on forever. As of now, his last ever performance will be in Stockholm, Sweden on July 8th, 2023.
What is your favorite Elton John track?