An Introduction to Bayboards: Manchester's Latest Class Contribution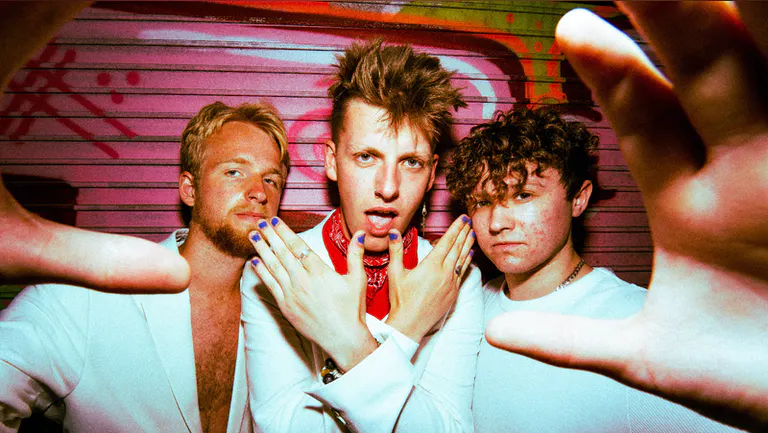 Everyone loves a new band joining the music scene, especially dedicated fans who know what genres they like and exactly what they're looking for in newer artists…
Upcoming band Bayboards have all there is to offer with their new music. Signed to the record label and talent management Scruff of the Neck, the Manchester-based trio consists of Ben, Javan and Will, and they have ensured to embrace their northern roots, infiltrating the music scene with their indie-pop-rock vibes.
After opening on tour for Since September (winners of Little Mix: The Search) and completing their 'Deep Blue Sea' UK tour in late 2022, they are ones to watch out for. The band recently released their latest single 'Fire and Air' off their upcoming EP 'Modern Age Disaster' which comes out on 24th March. Not only will Bayboards' new music be available on all streaming sites, but the trio are bringing back traditional methods of listening by releasing their EP on CD, vinyl and cassette. Alongside this, the boys are headlining their first show of 2023 on 28th April at the recently renovated Band on the Wall venue in Manchester, as well as Close Up festival in London in May.
With a sound derivative and reminiscent of artists such as Wolf Alice, Sam Fender, Arctic Monkeys and teen heroes, The 1975, Bayboards hit the demographic for fangirls alike, as well as widening the variety of styles used within their formatting of the indie/alternative sound. 
With their distinct look of all-white suits and unique music video concepts, using real-life dilemmas and situations is no stranger to Bayboards with songs such as 'Mother Nature' narrating the issues with the fear of the planet falling apart due to human impact. Having their first play on BBC Music Introducing, Bayboards are a promising example of continuing the late 90s & early 2000s brit-pop-esque sound.
You can pre-order Bayboards' upcoming EP 'Modern Age Disaster' here, or, if you're Manchester-based, grab a ticket to catch them live in April!