Hype Woman 101: How To Slay Concert Day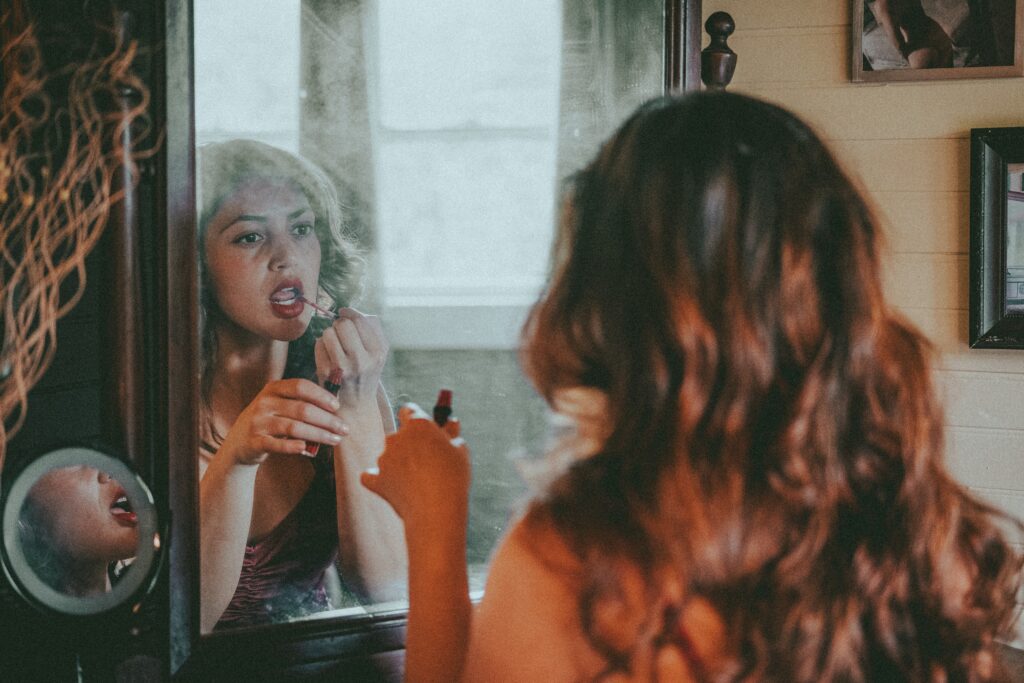 Your phone alarm is blaring, waking you from your slumber and into the excitement the day holds. Your chest tightens. You hop out of bed giddily. Concert day is here, which is honestly an all-day affair, from mentally preparing to see your favourites live to the concert depression the next day. So, how do you optimize your fangirl experience and ensure your favs know this particular stop on tour is hyped? Well, I've compiled a list that might help you be the best hype woman you can be.
The Perfect Fit
Whether you're front row or in the nosebleeds you want to roll up to the venue feeling confident. You can go as simple as a concert tee, or as elaborate as recreating a fit from your favs music video. The key is that you feel comfortable, confident, and can move.
For example, I've been to about six K-pop concerts this year and have chosen a different representative fit each time. For Blackpink, I wore their representative colours, black and pink, but added an accent of yellow because that was my favourite member's representative colour. However, for Monsta X, I picked a look inspired by their "Gambler" comeback, which was a lot of mesh and tight black clothing.
Bottom line…don't be afraid to dress up or be silly. I've seen many onesies, which may sound extremely sweaty, but the artists always get a kick out of them. You can even collaborate with your friends and make it a collaborative fit.
The Get Hyped Playlist
I live in a state that doesn't host many concerts, which means I have to travel. So, I usually create a playlist to get hyped before the concert. Whether you're blasting this playlist in the car or while getting ready the vibe is what's important.
You can create a playlist around the set list, or if you're like me and want to be surprised compile your favourite songs instead. Karaoke it out, practice your dance moves, and make sure you know all the words.
For an effective playlist have at least one power ballad. It's okay, no one will judge you if you're off-key on the high note. Include a track with a killer dance break, and flail to your heart's content, unless you're driving. Lastly, include the fan anthem, the song you know by heart and every other fan knows by heart.
The playlist is the key to charging up your hype woman abilities!
Make a Poster or Banner
Posters and banners are trends that have always been there but have had a sort of resurgence lately. Harry Styles has been known to read aloud a variety of fan signs, including but not limited to naughty ones to straight-up silly ones. The K-pop group Seventeen has shown some of their favourite fan signs on their jumbo screen.
So, go ahead and give your favourite a chuckle midconcert. I'm sure they appreciate it as much as you do, as long as it's appropriate. My personal favourite is challenging them to a rock, paper, scissors tournament. Classic.
However, be aware of your surroundings. You don't want to accidentally whack someone, or block their view for the entire show.
Make Friends at the Venue
Without a doubt, you'll probably be a little early at the venue. It depends on who you're seeing, where it is, and if you have actual seats or have to fight for the best view on the floor.
Regardless, you can maximize your wait time. You can check out the merch booth or secure a spot in line. Some artists or fans set up events you can attend beforehand.
For example, at the Blackpink concert in Chicago, there was a cup sleeve event before the doors opened at 7 p.m. You could escape the cold, grab a bubble tea, take pictures, or dance your heart out by the DJ booth. I scream-sang my heart out with my friend to the DJ's playlist. We got some weird looks, but we were living our best lives. People even joined us, strangers, brought together by a shared interest.
I've learned everyone else is there to have a good time. So, go ahead and geek out about your favourite song, compliment someone's fit, and swap contacts with your seat neighbour. They may become lifelong friends.
Don't Be Afraid To Scream and Sing Along!
Once at the concert let loose. You are there to have a good time.
You could be at the barricade or the upper levels, the artist will still be able to feel your energy. You're still a fan front row or the last row.
I struggled a lot with thinking I was rude to the people around me for standing up, dancing, or screaming. I felt like I was ruining videos, or being obnoxious, but it's not true. Recently, I had a guy tell me my energy was amazing. We were in the upper 300s of the stadium, and it was pretty empowering to be the section leading and starting the encore chants.
People appreciate your energy, so go ahead and show it. You paid for the experience just like everyone else, so if you want to stand, scream, or sing, do it. If the person next to you decides to sit the entire time it's their choice.
Don't Watch Through Your Phone Just So You Can Post Later
There will be a million concert videos on Tik Tok, Instagram, or Youtube. It's okay to record on your phone, but try not to watch the entire show through your phone screen. I know it's tempting when our phone's camera keeps getting better and better but think of the scale your own eyes can see. Not only can your eyes see the artist, but all the other fans around you, the lights, and the signs.
My advice, capture snippets of your favourite songs and post them later. In my experience, the cell service can be spotty inside venues, and I'd rather be watching the artist than trying to get my video posted to my Instagram story. I also like to record their speeches because they are unique to each tour stop. You can also get up-close photos of your favourite.
Live In The Moment
I describe my first BTS concert at Soldier Field as a euphoric experience, no pun intended. The fireworks were going off, I was drenched to the core by a previous downpour mid-concert, the boys were saying goodbye, and a flourishing instrumental was playing while an ARMY symbol was rising from the floor of the stage. It was euphoric, I was crying, but I was living in the moment.
I'll never forget that feeling.
The smile on your face, the lyrics on your tongue, the fans by your side, and the enjoyment you feel make you the ultimate hype woman. Even if you aren't recognized directly by the artist, you're still their fan, and they feel your energy.
Hype them, hype yourself, and chase that euphoric feeling while living the moment as if it's your last.