A Fangirl's Guide To Getting New Year Ready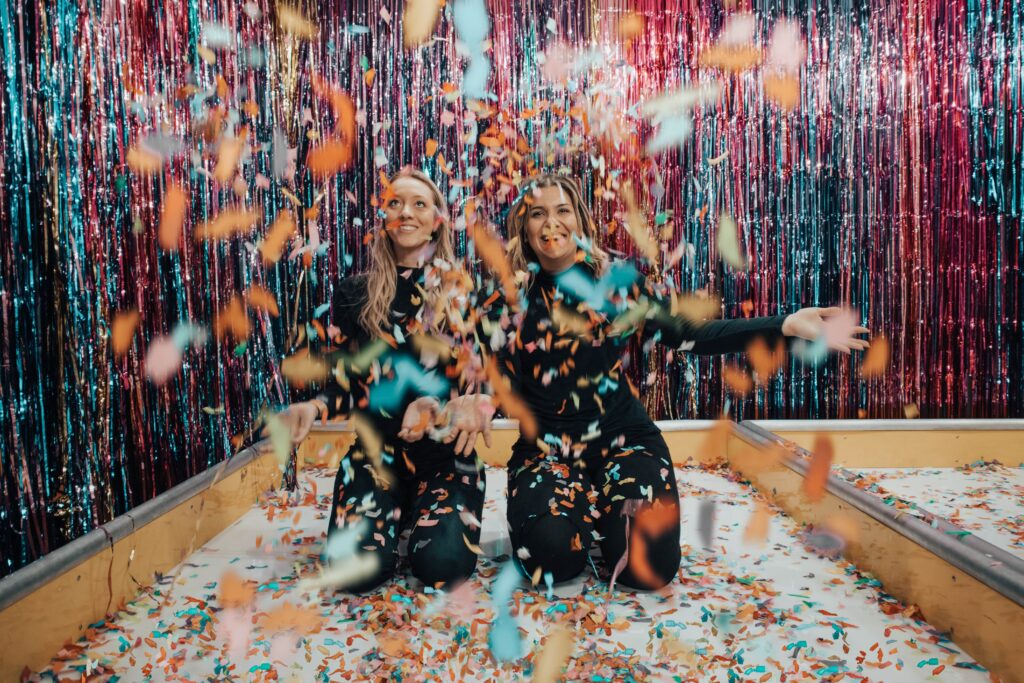 As a fangirl, no year seems to be the same. Every year is unpredictable and exciting, and there's no telling what big move our favourite artist will make next. The clean slate that a new year brings serves as a great opportunity to improve many aspects of our lives, so why not make sure we prepare ourselves to be the best fangirl we can be in 2023? Here are five ways that you can prepare for the new year as a fangirl:
Re-organise your playlists
Our playlists can get a little messy throughout the busyness of life, so one thing you can do to feel prepared for a new year of music is to clean up your playlists wherever you stream your music. A few of the many ways you can update your playlists include organizing songs according to their genre, mood, or artist. While you do this, it may even spark inspiration to try a new method of organization, such as putting your songs into playlists for each month of the year! You don't necessarily have to make any drastic changes, either- simply changing the picture on your playlist covers is enough to create a fresh look for your personalized hub of music.
Make a list of artists that you want to learn more about
When we consider ourselves a fangirl, it usually means that we are passionately dedicated to at least one artist. Our favourite artists may not be the only artists we ever listen to, but participating in a fandom on social media is all-consuming and, therefore, sometimes requires us to be selective about which ones we are part of. If you've ever wondered what a certain artist's "stan" Twitter looks like, a new year is a great opportunity to explore that curiosity! If there is any artist, genre, or film/TV fandom that you've been wanting to check out, be sure to make a list of what you want to discover so you can look at it throughout the year. Who knows, maybe you'll find your new favourite artist!
Create a plan to see your favourite artist in concert
Social media gives us wide accessibility to many perspectives of concerts and festivals hosted all around the world. It's easy to feel envy and fear that we're missing out on seemingly once-in-a-lifetime opportunities to experience our favourite music live. One of your new year's resolutions might be to finally make plans to see your favourite artist, or at least to make financial goals to save up for tickets and travel for an artist who might be announcing their next tour soon. Every fangirl knows that preparation is key when we sense that there might be even a slight chance our favourite artist will announce their next live gig- we must expect the unexpected!
Change up your layout(s)
One way to add to the "clean slate" feeling of a new year is to change your layout on Twitter as well as your home screen layout. This may not seem like a big change to make, but something about changing up the images that you see every time you open up your phone can boost your serotonin and feel like you've got a whole new phone. If you're in need of new pictures of your favourite artists to add to your home screen, Pinterest is a great place to look, or you can also ask your fandom community on social media if they have any must-have pictures for your newly refreshed home screen and/or Twitter layouts. Our phones are key to our presence as fangirls, so giving it a little refresh for the new year seems fitting!
Clean out your closet, make room for the new
As mentioned before, artists are unpredictable and you never know what they'll release. It could be a few months until a tour announcement drops, or there may be new merch that goes on sale at midnight that you couldn't have predicted. Because of this, it's best to be as prepared as possible. Cleaning out your closet usually might fall under the list of tasks you do during spring cleaning, but when you're a fangirl, it's important to be prepared for the unknown. If you have some downtime as the holiday season comes to a close, take a look through your wardrobe and donate clothes that you won't wear anymore or that don't fit anymore. It's a win-win situation: You get to recycle your clothes while making room for new merch!
The new year might not be so scary after all when we think about the excitement of new music, performances, and more from our favourite artists! Preparing for another year as a fangirl doesn't have to stop with these five things- you can think out of the box to figure out how you can make classic new year's resolutions applicable to your life.