6 Tried and Tested Tips For Securing Concert Tickets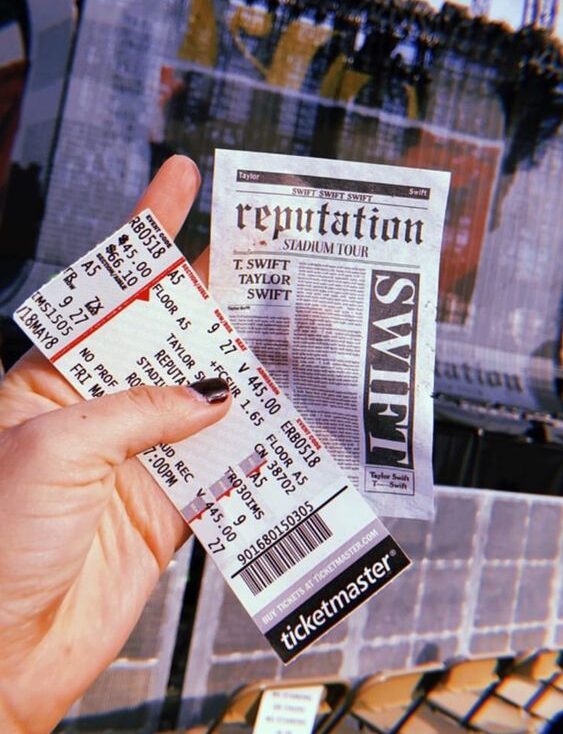 A fangirl knows no stress like concert ticket sale day. From racing hearts, clammy hands, and the innermost panic watching the live countdown go from 3.. 2.. 1, it may feel like there is no way to prepare for what the next 10 minutes may bring. Fear not fellow fangirls, because we have compiled a list of the most practical tips and tricks you need for securing those concert tickets!
Do Your Research
A concert ticket can't be secured without first knowing the time and date they go on sale, whether or not there will be a presale you're eligible for, which websites you can buy from, or even having a rough idea of the price. Most of this information can be found directly from the artist's social media and, more often than not, the ticket vendor will share information as well.
Alarms and Virtual Waiting Rooms
Self-explanatory, but setting an alarm is a must when it comes to making sure you're at least in for a chance of getting those tickets! I would typically recommend setting an alarm an hour in advance of when the tickets are to go on sale for the sole purpose of pre-queues/waiting rooms.
The pre-queue/waiting room allows for a better place in the line of the actual queue and can open anywhere between 10-30 minutes before tickets go on sale. At this point, it is 100% advised to refresh the page to check if the waiting room has been opened. The website will then automatically refresh to place you in the actual queue.
Devices
If you can, have as many devices in on the action as possible and be logged into your account on at least one of them. Websites, such as Ticketmaster, have put certain conditions into place meaning that only one logged-in device may be eligible for ticket sales. If this is the case, either have those login details saved and ready to go and create multiple accounts ahead of time or borrow a friend or family member's account.
When it comes to the debate on refreshing… It's a tricky one to navigate. Most advice will tell you that you should never refresh the page, especially if you're in any form of a queue. On a personal note, if I hadn't refreshed the page on one of my devices then I wouldn't have been able to get tickets to a very sought-after concert – so take it easy, listen to your intuition and remain calm!
Once again this is somewhat self-explanatory, make sure you only have one tab open on each device! There is no point in having unnecessary tabs open that will slow down whatever device you happen to be using. If your internet has tendencies to disconnect or be slower than usual, try your phone data if you can. In the past, using my 4G has been the reason for my success in securing concert tickets.
Be Prepared
Depending on which website you're buying the tickets from, ALWAYS make an account ahead of time. This also applies to making sure you have the relevant card details ready to go as soon as you will need them. If your bank has strict online banking procedures in place, it's important to make sure these are all set up before paying for the tickets; reduces potential stress for this part of the process and makes payment run a lot more smoothly.
Resell Tickets
If you weren't successful during the live sale, try not to worry. More often than not resell tickets will appear between a few hours and a few days after the initial sale. And, sometimes, the ticket vendor will quietly release a few more tickets a few days after the sale – this was how I managed to get tickets to Day 2 of BTS' Wembley Stadium show with minimal stress, after already having secured Day 1 tickets
Stay Calm
Staying calm and remaining patient is one of the trickier tips when it comes to securing concert tickets, but a necessary one! Even if you don't get tickets this time, there will be plenty of other opportunities! Either through other shows, resell tickets, or through verifiable third-party sellers (just take the necessary precautions to ensure they are from a verifiable source).