Skills Every Fangirl Should Add To Their Resume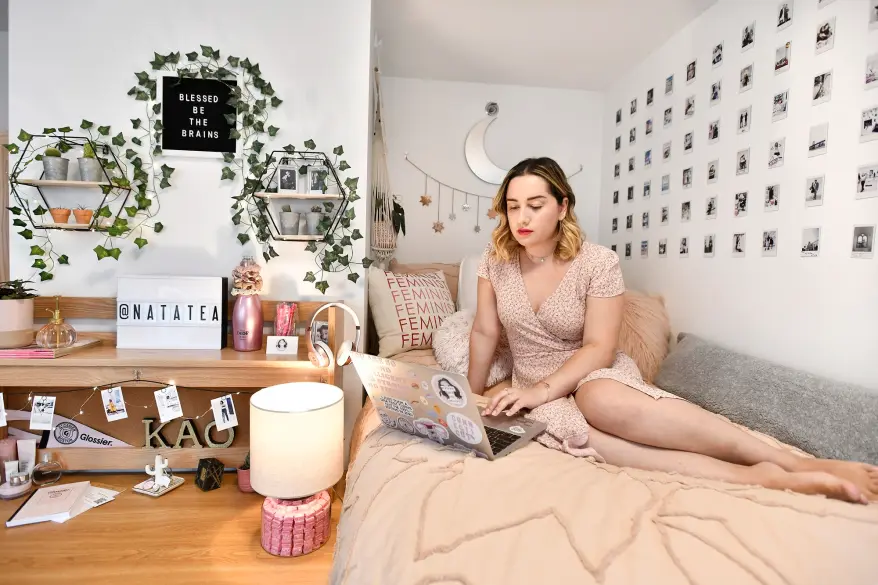 Ever since I logged onto Twitter at 13, I never logged off. With that came an irreversible catalogue of pop culture knowledge spanning almost a decade. But, it also came with a well-earned title of "digital storyteller" and transferable skills — all from being a fangirl. Being a fangirl is what gave me an online-first mindset, online organizing skills, and overall experiences and strategies that allowed me to carve out my own opportunities and create my own internships. All because I knew how to market myself on my resumé. And trust me, I'm not the only one! Whether you want to work in music, social media management, politics or activism, entertainment, or any other field — let me be the first to tell you: your fangirl skills are transferable to any industry. From Director of Communications for an elected official to doing social strategy and digital marketing at an influencer agency and sex and dating company…here are some skills that helped me along the way and ones you should definitely have on your resumé.
Social listening/knowledge of internet culture and online trends 
Are you keeping tabs on fandom-wide or overall internet culture trends and conversation? Are you paying attention to trending hashtags related to your fandom(s)? Congrats, that's social listening! You're analyzing what's hot on the internet and how it pertains to customers/consumers of that content — whether that's you, other fans, or general internet users. Social listening is such an important skill to have and shows your ability to be aware of what people are paying attention to, why they're paying attention to it, and how you or your client fit into this conversation. This kind of research is vital for any company, brand, or client you may work with in the future. It'll help them analyze what's important to their target audience and how to better satisfy and engage with them.
Content creation/graphic design/website development 
Believe it or not…any fancam, tweet, TikTok listening party, fan project with a website, meme formats, or tangible product or organized event you've coordinated around your fave is a form of content creation. In fact, simply having a fan account for your favourite artist is a form of content creation based on their entire brand. This skill is extremely valuable for any media-based position you are looking to apply for. If you have any hit tweets or viral videos as examples of your work…consider linking them or mentioning their statistics in any interviews.
Marketing experience / Social media marketing experience 
We've *all* campaigned for our favourites when it comes to nominations or awards or even encouraging streams and sales for new singles and records. This is marketing experience. Any kind of promotion you've done to help market a good for your fave is definitely a skill you should be adding to your resumé.
Social media management, understanding of social media platforms, ability to grow and maintain social accounts 
Uh hello, you don't spend hours at a time on Twitter, TikTok, and Instagram running your fan page or looking for new content to *not* include social media management on your resumé. You're an expert in media literacy. You know how to manage multiple social media platforms, stay up to date on the latest features and updates, and have the skill set to learn a new platform or feature based on existing platforms. You can't tell me Vine didn't help you understand TikTok.
Producing content on quick deadlines 
Did new photos or breaking news around your artist just get leaked? Have you already created an edit, meme, or fancam about it? Any kind of quick thinking or action related to this sudden change is a crucial skill for any job you may have. It shows your ability to act and think fast when anything new heads your way.
Experiential marketing/experiential activations/community building and organizing
Have you had an IRL fan meet-up? Been part of a street team or created one yourself? Held a listening party over Zoom? Any kind of virtual or real-life experience you've built or been a part of is a real and valuable marketing skill. It shows your ability to plan, organize, and bring an event to fruition. You've also shown your ability to ideate and community build. This is definitely valuable in any kind of event planning or organizing job — whether it's in entertainment, marketing, or even politics.

Even if you've never had an internship or have no idea where you want to head career-wise, know that all the content you're creating, relationships you're building, and skills you're developing as a fangirl are extremely valuable and when marketed correctly can be transferred to virtually any career path. Don't get discouraged by anyone who doesn't understand this value or see your worth. Know that you will find the right opportunity or, my best advice, is to create your own. Start a passion project with the skills you've developed as a fangirl, open an Etsy shop, cold pitch to any people or brands/businesses you admire and tell them where you think you could fit in. Continue to be bold and network because both of these tools will never not get you far. Unsure where to start? My DMs are always open, @natateaaa, or shoot me an email at nbh@nataliebheld.com. Oh and remember, fangirls are the f*cking future. Don't let anyone tell you otherwise.