Camping For Concerts: Everything You Need to Know!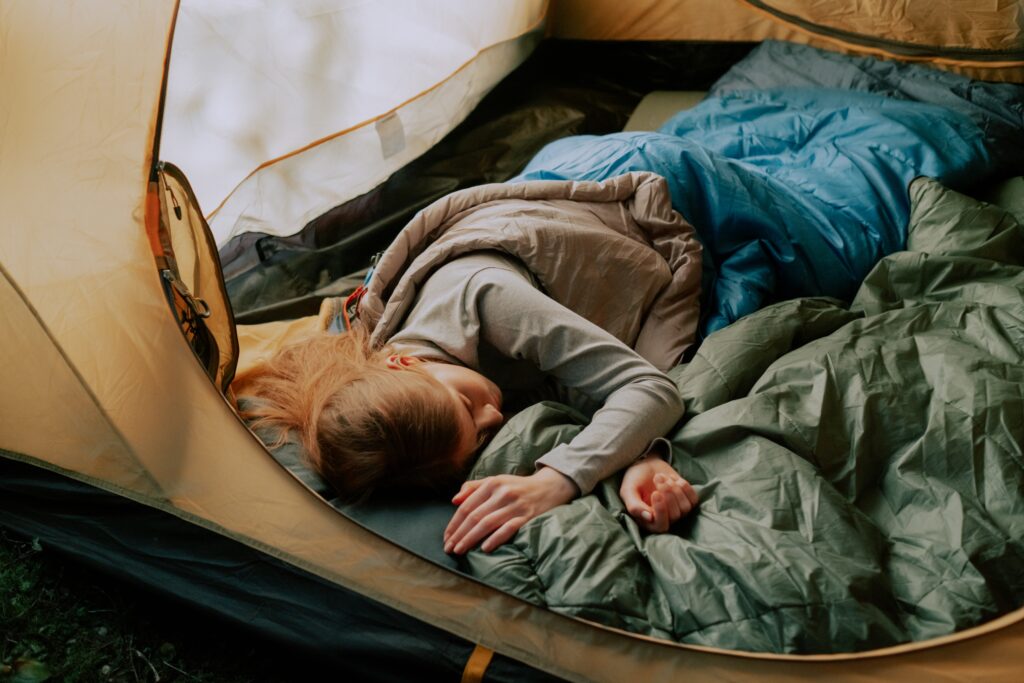 Turning up to your favourite artist's concert the night before the show is pretty normal nowadays. For big artists like Harry or Taylor, you may even be tempted to secure your place a couple of days before. Camping is definitely an experience. It's fun, but it's also not for the faint-hearted. I've done it a fair few times myself, and there are some tips I've picked up along the way. Here's what you need to know.
Must-Pack Essentials
Don't get caught out! If you're planning on camping out for your fave, make sure you pack these things to avoid any awkward situations.
A portable charger
A portable charger with a decent amount of charge is probably the most important thing you need. Make sure you charge it fully before you leave. You'll likely be on your phone quite a bit while you wait around and you don't want to stress about losing battery. And, of course, you want plenty of battery life for the show itself!
Things to keep you warm… or cool
If you're camping during winter months (or anywhere in the U.K.) you'll need to make sure you stay warm. I'm talking jumpers, hats, gloves, and scarves. Newspaper to sit on can be cheap and useful too! I would also suggest bringing a duvet with you, especially if you're planning on sleeping overnight. It's the best thing to keep you snug and you'll be happy to have it when you want to curl up and nap on something that isn't concrete. You can find ones for £10 from any home store, and it is more than worth it. Trust me.
If you're camping in the summer, bring an umbrella to protect you from the sun. It'll stop you from burning or getting heat stroke, two things we definitely don't want before a show. It goes without saying, but also packing enough water to keep you hydrated, and snacks for sustenance. No fainting allowed here!
Let's talk queue ettiquete
For everyone's safety, sanity and ultimately security, let's have a brief chat about the do's and don'ts of camping.
Securing your spot in the queue
Ah, the part of concerts that fills everyone with dread. Unless you're the very first person to arrive, there will already be an established queue when you get there. It's likely that the first group will have assigned numbers to those there. You want to make sure you get a number as soon as you get there so that it's as low as possible.
I've been to shows with various queue systems — sometimes people bring numbered wristbands, sometimes someone has a notebook with numbers and names — so when you find the queue, analyse what the situation is and what you need to do to secure your place.
Clean up after yourself
Fellow campers, this is non-negotiable. All your food wrappers, plastic bottled, pieces of paper… bin it before you go into the show. If you brought a duvet there are sometimes collections where the venue will donate them to charities, so ask around to see if that's the case for your show. If it's not, store it wherever you're staying a couple hours before the show or once you don't need it anymore. This is super important. We need to make sure we're not leaving a load of rubbish behind us. It's a bad look and we're better than that.
Leaving the queue
Contrary to popular belief, you actually can leave the queue. You don't need to be glued to the ground, I promise. You can go to the shops to buy food, to the toilet, for a walk around the block to stretch your legs. Just make sure those around you know that you're coming back. If you're camping for a couple of days, no one is going to be mad if you pop home for an hour or two to shower and change your clothes. I once even went to my university seminar mid queue. What's important is that, for those few days, you're in the queue for the majority of your time. The queue is your base.
Treat people with kindness
Be nice to your fellow queuers. You're gonna be around them for a long time, so introduce yourself! You clearly have one shared interest already and usually there'll be many more. It's handy to know the people next to you so they can save your spot and look out for you. It's rare that arguments happen, but if they do just remember to treat everyone with respect.
The most important thing is to have fun with it. Don't get me wrong, it can be pretty tiring, especially if it's cold. But it's a lifetime experience that, once you grab that barrier, you won't regret doing. Just bring a portable charger. Please.