10 Anthems To Celebrate LGBT History Month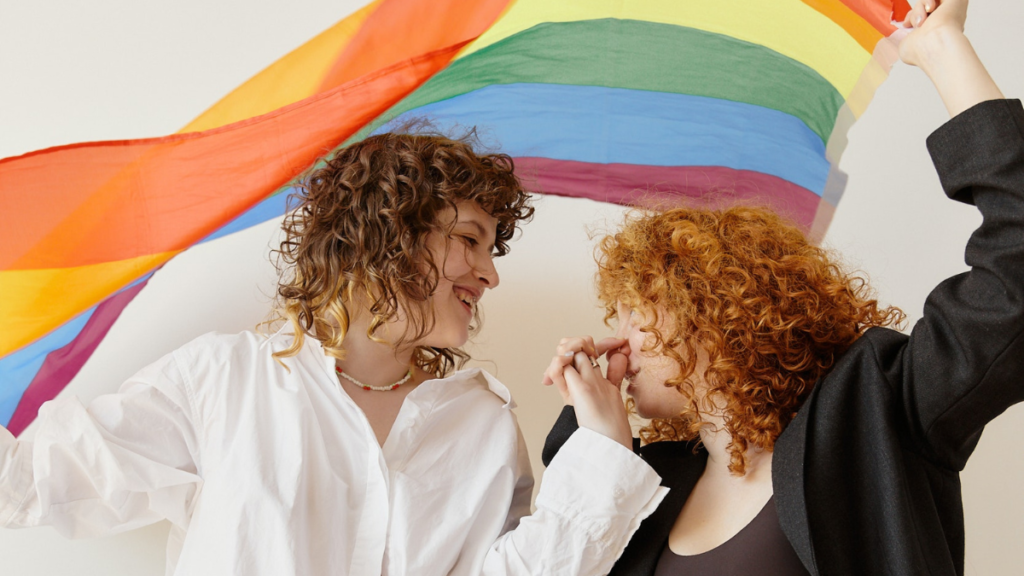 Music has always been a powerful tool for the LGBTQ community, providing a voice and a soundtrack to the fight for equality and acceptance. Throughout the years, a number of anthems have emerged, songs that capture the essence of the LGBTQ experience and serve as powerful symbols of pride and resistance. From disco classics to pop anthems, these songs have played a crucial role in shaping the LGBTQ movement, inspiring and uplifting those who have felt marginalized and oppressed.
To welcome LGBTQ History Month here at TFGL, we are going to take a dive into some of the most iconic LGBTQ anthems, exploring their history and significance, and tracing their impact on the LGBTQ community and culture. So, whether you're a longtime fan or simply looking to learn more about this important part of music history, come along with us as we celebrate the power and impact of LGBTQ anthems.
Dove Cameron – Boyfriend.
Dove Cameron shook the world when she released her hit song Boyfriend back in 2022. According to Billboard, Dove "casually said something to the room like, "F–k, I could be a better boyfriend than this guy." And we were all kinda like, "wait, is this a good hook?" A lot of it became a report of what it felt like to grow up queer and be surrounded by all these women who were famously mistreated and under-celebrated."
George Michael – Freedom '90
Although George Michael wasn't officially out at the time of release, Freedom '90 provided members of the community everywhere with a sense of belonging.
Lady Gaga – Born This Way
This wouldn't be an article about LGBTQ anthems without mentioning the icon herself – Gaga. This song needs no explanation. Lady Gaga's empowering lyrics say all that needs to be said. "I'm on the right track baby, I was born this way!"
Shania Twain – Man! I Feel Like A Woman
If you ever want to eat self-empowerment up on a rainbow-coloured platter, listening to this song on full blast is the way to do it. Our girl Shania challenges societal expectations of womanhood in this song, and GOD don't we love it?
Kasey Musgraves – Follow Your Arrow
The way Musgraves nonchalantly suggests to "kiss lots of boys — or kiss lots of girls, if that's something you're into," was seen as an attack on traditional Christian values by some, while others said it was positive a shift for country music.
Queen – I Want To Break Free
No Pride playlist would be complete without the legendary rock band Queen. Featuring Freddie Mercury's powerful signature vocals, "I Want to Break Free" is a classic emancipation song about yearning for freedom and independence. And if you've never seen the music video featuring the entire band in drag, get on that right now.
Madonna – Vogue
It is crucial to remember Madonna's status as a gay icon and her history of support for the community. She has always used her voice for good, making Vogue the ultimate LGBTQ anthem.
Ru Paul – Supermodel (You Better Work)
This iconic track from the creator of RuPaul's Drag Race will have you sashaying down your own personal runway. Featuring an uptempo beat and RuPaul's signature, "You better work!" this one will get the party started, even if it's just you in your living room, which most of the time for us it is.
Taylor Swift – You Need To Calm Down
Taylor Swift's fun, unapologetically bold pop track saw the pop star become a more outspoken advocate for LGBTQ+ rights, with lyrics like, "Shade never made anybody less gay!" The music video itself is basically just one big Pride fest full of celebrities who are part of the family
Mika – Grace Kelly
While there aren't any direct mentions of sexuality, this song is very much about people judging MIKA for his flamboyant exterior. He wrote the song about record companies who asked him to change. Add it to your LGBTQ+ anthems playlist for a guaranteed bop each listen.
Putting these anthems together in a curated playlist will guarantee the BEST queer party possible. There is nothing better than loving openly, and being yourself. You are loved, and you are welcome here at TFGL.