What's The Next Step For Taylor Swift?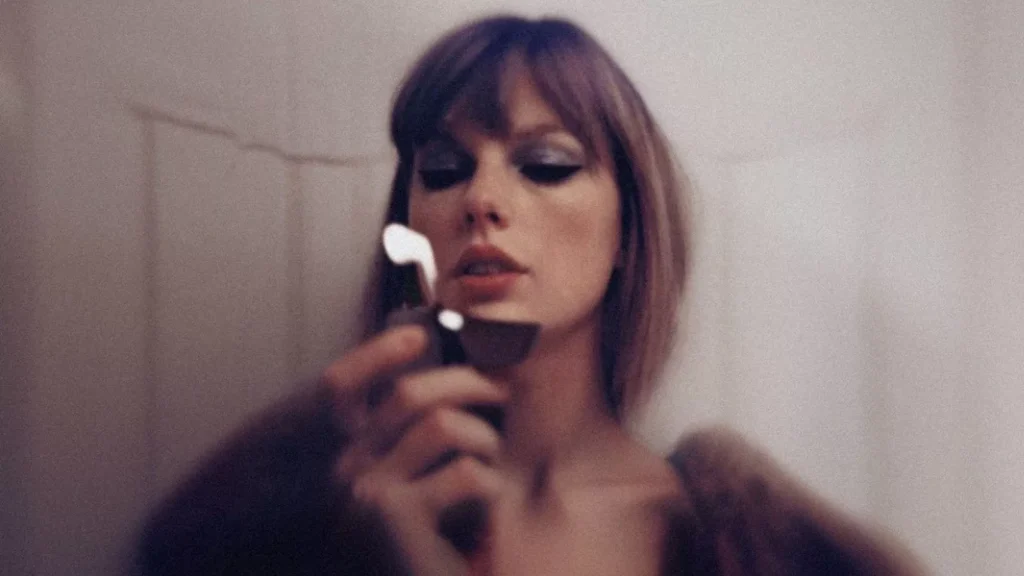 With the release of Midnights in October of 2022, Taylor Swift has broken records. While fans are enjoying the new music, many can't help but wonder what's next. Their wonder has led to many theories that pertain to a certain rerecording.
Speak Now (Taylor's Version) may be the thirteenth album seen by Taylor. This theory has become popularized and widely believed since the "Bejeweled" music video dropped. Aside from the release being on the 12th anniversary of the 2010 album, there are many easter eggs hidden in the video itself.
In the first scene, a violin version of "Enchanted" can be heard playing in the background. This Speak Now song is so iconic that it even went viral as a TikTok audio at the end of 2021. Evil stepmother Laura Dern says to House Wench Taylor, "Speak Not!," which could very well be an attempt at a subtle reference.
What has Swifties the most perplexed is a shot from the elevator scene. There are 13 buttons by the door, each one believed to represent an album. The second button is the same colour yellow as the tenth, which could represent Fearless and Fearless (Taylor's Version). The same applies to the fourth and 11th buttons which are both coloured red, and nobody needs to explain what that means.
The third button is the same colour purple as the 13th. Speak Now is Taylor's third released album, and with the yellow and red buttons possibly representing the last two Taylor's version albums, it seems plausible that the 13th button represents Speak Now as a future album.
Not to mention, she presses the third button in this scene, and later in the video, the elevator stops at floor 13. Coincidence? Swifties think not.
At the end of the video, when dragons burn the castle Swift stands in, it is thought that those dragons might be a reference to a lyric from "Long Live," which is, interesting enough, the instrumental that plays over the final credits.
Along with the evidence from the music video, there is more from Taylor's Eras Tour announcement. The first interesting aspect is how on the poster for the tour Taylor looks almost exactly like she did on the cover art for Speak Now's single "Mine." With a side view, her head looking over her shoulder, and the look on her face, the resemblance is uncanny.
Taylor said, "I'm enchanted to announce my next tour," in her announcement tweet, which Swifties think can only mean one thing: Speak Now will be rereleased before the first show. Capitol One tweeted some suspicious things as well.
One tweet read, "Warning: Mastermind moves in progress," followed by three purple squares and two white ones. Looks like Speak Now colours to me. Capital One also posted several tweets with a purple heart emoji, and more with gifs of Speak Now era Taylor from their commercial.
Every Swiftie knows that 13 is Taylor's lucky number. So, when Taylor posted a YouTube short of a13 on her hand while wearing an iconic dress from the Speak Now era, naturally, fans began to speculate.
The final piece of evidence for Speak Now (Taylor's Version) is the tweet she posted on her 33rd birthday in December. She mentions how her birthday was spent in the studio while there is a cello on her leg (Swifties are haunted by what that might mean). This post could also mean she's recorded another album of hers, which has been theorized about before.
Prior to all these easter eggs for Speak Now, 1989 was the album many thought was next. Taylor has already released her version of two songs from the album, "Wildest Dreams" and "This Love." "Wildest Dreams (Taylor's Version)" was released during the time in which the song was trending on TikTok (we wish this was done for "Enchanted" too). "This Love" was released in May of 2022 and was featured in The Summer I Turned Pretty.
Fans also believed that reputation could be released next. This was because of the album skip theory. This theory came about because Fearless (Taylor's Version) came out before her debut album, Taylor Swift. Speak Now was also skipped when Red (Taylor's Version) was released. Swifties wondered whether or not Taylor would skip 1989 and go straight into a new reputation era.
The only thing that will confirm our many theories is time. Swifties will continue to wonder which album is coming next, or if it'll be a new one entirely.