The Aces Unleash Most Personal And Self-Assured Work Yet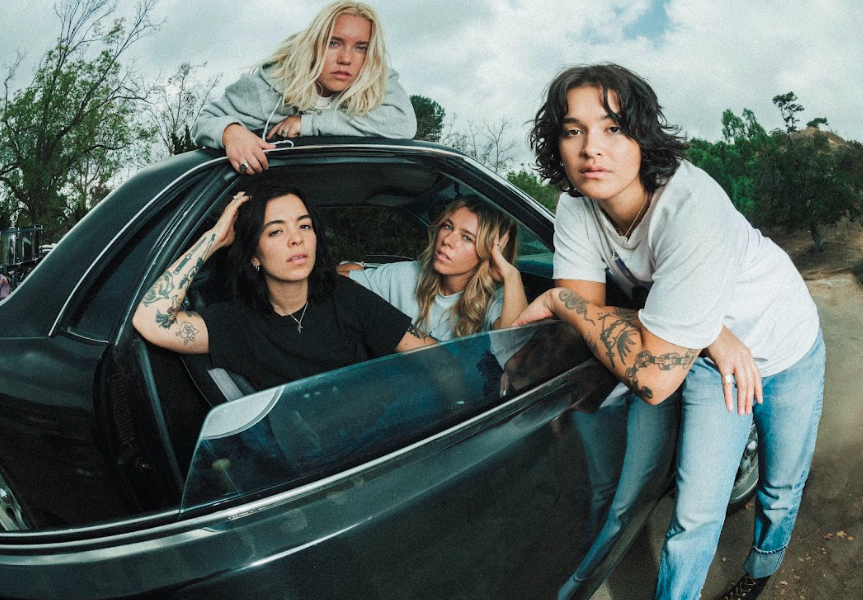 Utah-based The Aces have released their lead single I've Loved You For So Long as a precursor to their upcoming album of the same name, which is set for full release on 2nd June.
With a dreamlike backing track, I've Loved You For So Long provides listeners with comforting lyrics that showcase the strength and power of the platonic relationships in their lives; paying homage to the enduring friendships the foursome have shared from childhood to adulthood. 
Bursting with an uplifting message, lead singer Cristal Ramirez's light and airy vocals blend perfectly with the soft strumming of the guitar, accompanying drums and melodic background vocals; working together to produce a sound that is reminiscent of a time gone by.
Cristal shared, "The greatest love of my life is this band. It was something that subtly dawned on me after writing I've Loved You For So Long."
"I was recalling making our first record in New York. From being 10 years old in the basement picking out guitar chords, to touring the world together. Stumbling through life, relationships, the good and bad, always having the band to fall back on. The only truly consistent thing in a chaotic ever-changing world."
"I realise that I've never really loved anything like I love this band. And that even through times of dulled inspiration, of questioning everything, I'm always softly reminded that this is exactly where I'm supposed to be."
Alongside the release of I've Loved You For So Long, The Aces have just announced their upcoming world tour, which includes multiple headlining showcases across the UK and US, and a multitude of European and International Festivals.
Following the release of their second studio album, Under My Influence, in 2020, The Aces have remained dedicated to their journey of self-discovery. The various Covid-19 quarantine periods provided the opportunity for sisters Cristal and Alisa Ramirez, Katie Henderson, and McKenna Petty to reflect on their personal mental health struggles and experiences of growing up within the Mormon church.
As a result of this period of growth and reflection, I've Loved You For So Long has been considered their most personal and self-assured work to date. The album touches on various themes of mental health, self-sabotage, love, longing, and heartbreak, making it an emotionally charged indie-rock record with a powerful message.
Over the course of their tour, The Aces will be collaborating with Sound Mind, a non-profit organisation that aims to foster a community and facilitate open conversations surrounding mental health through music. Together, the collaboration hopes to offer mental health support to fans in every city they're set to visit.
To preorder 'I've Loved You For So Long' and for more information on their upcoming tour, visit www.theacesofficial.com.
Get to know The Aces