10 Must-Have Hits For Your Summer Playlist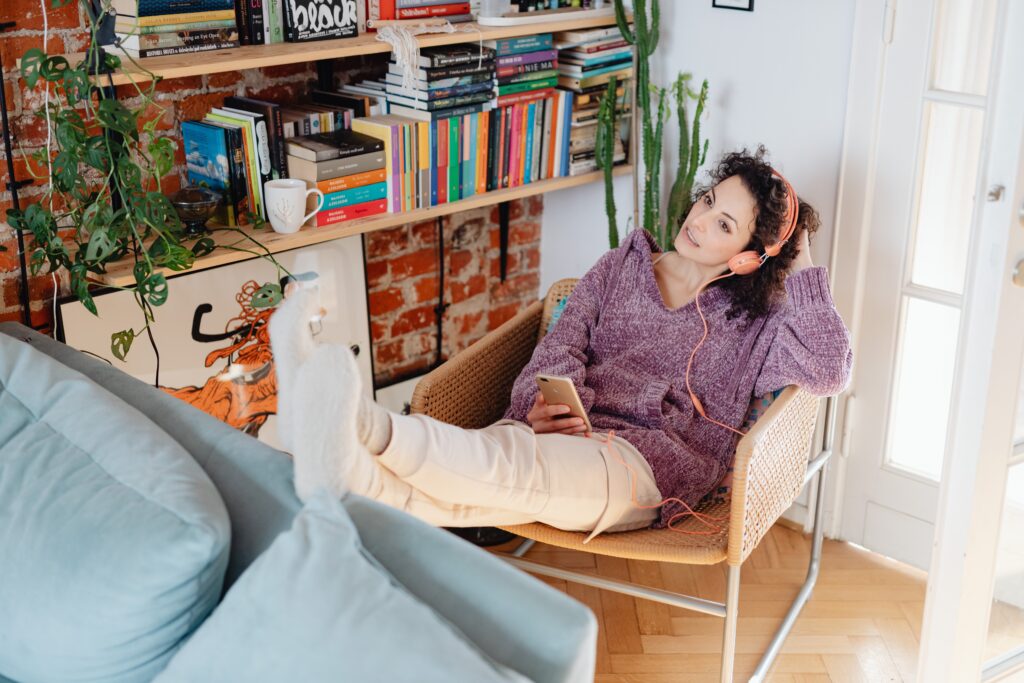 The month of May is full of exciting transitions: the days are getting longer, courses are beginning to wrap up, and the sun is shining more often than it isn't. It's a sign that summer is on the way, and what better way to prepare for it than by creating an anthem-laden, serotonin-inducing soundtrack for it? Here are 10 songs that scream sunshine to kickstart your summer 2023 playlist.
Superinlove (Roll Credits) by Max Bennett Kelly
Superinlove (Roll Credits) is the perfect song to start your summer days off with fresh curiosity and enthusiasm. Max Bennett Kelly is an LA-based artist who understood the assignment when it came to this track, creating a song that channels the energy of a sunny, new day in a rom-com character's life. This song isn't a story of a typical rom-com ending, however- the guy doesn't actually get the girl in the end. Despite this melancholia of a failed effort to have a happy ending as expressed in the lyrics, this song transports listeners to a movie scene in LA where the skies are blue and opportunity is theirs to take.
Satanist by boygenius
Along with the rest of their incredible new album, Satanist is one of those songs that pairs well with the rose-coloured glasses of new summer love. It's a story of the progression of acting on intrigue because that's what summer is all about- taking chances with little care of what may come out of it. Daydreaming is a hobby for boygenius, based on this song. It's the process of music, and it lets listeners take their imagination to a new level. The last two minutes of the song are like a comforting wake-up alarm to reality, representing the different waves and stages of life during summer.
Island by Miley Cyrus
The title of this song in itself immediately has me daydreaming of my ideal holiday: being on a boat in the Caribbean taking in the sunshine and blue water. Island provides a sprinkle of hope to a dull day, making you want to just take a pause for a moment and relax to the serenity of the beat. Whether you're truly basking in the joy of having a break from reality, or if you're yearning for one, this song and the whole Endless Summer Vacation album are great for channelling that bright summer energy.
Let Me Down Easy by Daisy Jones and The Six
If you're like me, watching the Daisy Jones and the Six series has turned your world upside down in the best way possible. While I could argue that the entire Aurora album should go on your summer 2023 playlist, this song in particular is one that spurs excitement for the possibilities of summer adventures. The key change near the end of the song emphasizes the surprise element of summer. Each summer tends to be different and unexpected with what it brings. The season is one of spontaneity and discovery, and this song portrays both of those!
Feather by Sabrina Carpenter
If you're looking for a song to be your anthem for a "That Girl" summer, look no further! Feather instils a sense of confidence and independence like no other that delivers motivation for anyone who is moving on from a situation that didn't work out in the end. The song's sound really does make you feel light like a feather and encourages listeners to get up and dance to celebrate a weight that has been lifted off of their shoulders. Feather is one of those songs that you just can't help but move to, even if you don't necessarily relate to the lyrics. It's the kind of tune that you could use to live a real-life montage of releasing sadness and looking on the bright side.
Arranca by Becky G and Omega
Similar to Island, this song makes you feel like you're beachside with a refreshing drink in hand watching boats breeze by and everyone enjoying the beauty of summer light. Summer sometimes feels like it's Friday every day, and Arranca is one of those songs that just feels like a Friday. When this song starts to play, it's a signal to kick off the shoes and relish in the freedom of getting through another day. It's difficult not to tap to the beat while listening! The vibe of this song can fit any summer situation, from having a beach or pool day to simply listening for a brain break mid-day.
The Dumb Song by AJR
This song's lyrics spark curiosity in listeners to interpret its meaning. The best part of it is that it seems to not mean one single thing. It can apply to any situation or feeling you may be experiencing throughout the summer, but most of all, it's a message reminding you to take the pressure off of yourself and realize that you can't control many aspects of life, and that's okay. The Dumb Song as a whole can comfort listeners by allowing them to relate to the guilt we all can feel sometimes about our role in fighting for change not only in our own lives but in society as well.
Heaven by Niall Horan
Roll down the windows and put your sunnies on, because Heaven is the perfect song for living those long summer days! This song is the epitome of summer love, and it's only the start of Niall's highly anticipated album, The Show, which comes out on the 9th of June. I'm sure the rest of the album will be added to many summer playlists as well, but for now, Heaven gives listeners the opportunity to proudly wear those rose-coloured lenses and fully immerse themselves in the joy of a new summer crush.
Looking for Somebody (To Love) by The 1975
A summer playlist wouldn't be complete without a song from The 1975. Looking for Somebody (To Love) is one that helps you transition from the ending of something to the beginning of a new and more exciting thing. The beat makes you feel like you're opening the doors to the world, ready to take the leap into a new journey. If you're feeling like you need to press the "refresh" button on your soul, this song is perfect for that! Between the horns, melody, and guitar, the vibe of this song cleanses the mind and gives listeners a fresh motivation for anything they set their sights on.
You're On Your Own, Kid by Taylor Swift
A new season tends to bring change and a desire to reflect on progress. Whether it's big or small, Taylor Swift hit the spot when writing a song that serves as a soundtrack of comfort for anyone who is taking a risk in life. Listening to this song empowers independence, yet reminds you that you're not the only one taking a leap. It's an important listen to express the importance of living in the moment, having gratitude for your current stage of life, and being okay with moving on. You're On Your Own, Kid can be listened to while on a sombre sunset drive or while boarding transport to your next big adventure.
Any music lover knows that new seasons every year bring the opportunity for a new playlist. While there are so many other songs that I would love to gush about, these ten are just a few that I know will be setting my mood for all things summer!
Listen to the playlist
With a couple of added extras! You're welcome x