Top 10 Artists From The 60s You Need To Listen To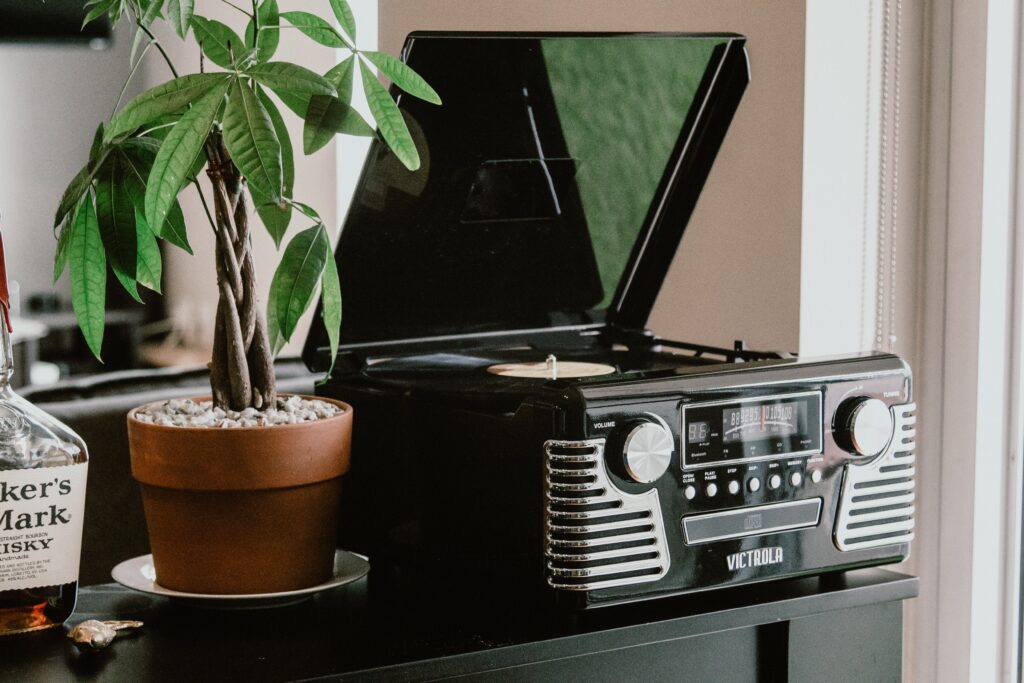 Any music fan will know that, despite today's near-fanatical way in which we follow the every breath of artists like BTS or Beyoncé (no judging here), the 1960s was when the very idea of worldwide fandom for artists took hold. With events like the advent of artists from the UK finally bridging the Atlantic, the Vietnam war, the Civil Rights movement, and the first man in space, it's like a century's-worth of history was stuffed into one decade.
And the same could be said of the top 10 artists from the sixties that you need to listen to. So, to help you get started, we've come up with a list of our favourites here at That Fangirl Life.
The Beatles
We're going to go ahead and that it would be impossible to talk about the 1960s at all (let alone in terms of music) without mentioning The Beatles.
On top of that, the Liverpudlian quartet deserves a mention in any conversation about fandom, full stop. Breaking away into the US music scene around 1963, and gaining popularity in 1964, The Beatles are still the best-selling artists in the world to this day.
And such fame doesn't come about without a dedicated fanbase. The fervour of 'Beatlemania' morphed from the appreciation of a band to that of the pioneers of a socio-cultural movement. And there's a long list of bands who have tried to replicate their sound.
In fact, Beatles fans were so dedicated that one group, named the Apple Scruffs, even got to sing on a version of 'Across The Universe' and had a song written about them by George Harrison!
That Fangirl Life recommends Revolver (1966) – With this record, The Beatles started experimenting with the Indian and Eastern sounds that would feature so prominently in Sgt. Pepper's Lonely Hearts Club Band (1967).

The Grateful Dead
Now, if we're talking fanbases then there's no set that's more grateful (we couldn't resist!) for a band than the Deadheads. The psychedelic rock band, fronted by Jerry Garcia, built a core foundation of fans throughout the years that stood by them. Forming in 1965, they went on to release four albums before the end of the decade. With these releases, they cemented themselves as one of the preeminent bands of sixties counterculture on the West Coast.
With their signature blend of Americana, blues, and psychedelia and a penchant for expansive, perhaps indulgent live shows, The Grateful Dead were certainly visionaries in their field. And, with so much of their time spent touring, they cultivated this fanbase in lieu of hit-seeking. The results are such that their famous Raceway Park show in 1977 is the earliest ticketed show on record to have 100,000 attendees.
It's no wonder then that The Grateful dead are one of the highest-grossing tour bands of all time.
That Fangirl Life recommends: Live/Dead (1969) – What better way to capture the free-form, jam element the Dead are so well-known than with a live album?
Sam Cooke
Sam Cooke really did do it all – from gospel to soul and R&B. And it cannot be underestimated just how popular he was with people of all colours (no small feat in 1960s America).
His single 'A Change is Gonna Come' (1963) is one of the defining examples of protest music in a decade fraught with socio-political issues countered by the Civil Rights movement. And, yet, on the flip side of that same LP, tracks like 'Good Times' just make you want to stay out late on a summer's evening. Such were the many facets of Sam Cooke, who produced a staggering number of top forty hits (both in his lifetime and posthumously) and fourteen studio albums. He also founded his own label, SAR Records, and influenced legends in the making like Marvin Gaye and Aretha Franklin (who toured with Cooke at the age of 19).
Cooke has been inducted in the Rock and Roll, Songwriter's, and Rhythm and Blues Halls of Fame and has been honoured with awards long after his death. 
On top of being an artist, Cooke was a businessman – one with the acumen to encourage his protege Bobby Woman to let none other than The Rolling Stones cover his music (resulting in a fat royalties check to boot!). It's even estimated that around 200,000 people turned out for Cooke's (second, yes second) funeral.
That Fangirl Life recommends: Ain't That Good News (1964) – which features the all-time classic 'A Change Gonna Come'.
The Who 
If there's one band that perfectly collocates with an image of the union jack, then it's The Who.
Part of the 'British Invasion' onto the world rock scene, The Who defined an era of mod and protopunk sounds and their catalogue of hits could rival a Yellow Pages! But it was the group's third album, The Who Sell Out (1967) that set them up artistically for their massive commercial success by the end of the sixties. The influences between The Who Sell Out and their later rock opera Tommy (1969) are clear.
In a bold artistic step towards this style of a conceptual album, The Who went high-concept and the result is brilliantly weird and wonderful. The title is close to the bone on this album and is an album-long mix of in-jokes and middle-fingers to the industry. Created in the style of a pirate radio broadcast interspersed with ads, it's no surprise that The Who Sell Out ruffled some feathers with brands that were having the royal-P taken out of them.
That Fangirl Life recommends: The Who Sell Out (1967) – This tongue-in-cheek album that, nonetheless, features Top 10 hits like 'I Can See For Miles' proved that The Who could evolve artistically without losing listeners.
The Beach Boys
Despite only one member of the band actually surfing, The Beach Boys became synonymous with the SoulCal sounds of surf rock. With the start of the 'British Invasion' heralded by The Beatles, however, The Beach Boys (though they'd already had several) were forced to evolve.
And, fuelled by the tortured genius of singer and composer Brian Wilson, adapt they did. In what would be uncovered years later as the fruit of not only artistic brilliance but a decline in mental health, Wilson (and The Beach Boys) produced Pet Sounds (1966).
In a departure from the preppy, happy-go-lucky surfer sound, Pet Sounds took the band's signature vocal harmonies and applied them to new and exciting experiments with sound and genre. It's no surprise then that a much-improved Brian Wilson is back touring again.
That Fangirl Life recommends: Pet Sounds (1966) – The Beach Boys first departure from surfer rock was their most experimental and successful album to date, featuring timeless anthems like 'God Only Knows'.
Janis Joplin
The first time someone played me 'Mercedez Benz' by Janis Joplin, I thought I was listening to the worst Mercedez ad ever.
Years later, and I've come to appreciate and fall in love with the sheer duality of Janis Joplin. Her's is a voice that shouldn't work but does, and has stayed with us so long after her passing. She sounds at once like she's just smoked a twenty-pack of cigarettes but also that she's channelling all of the delta blues.
Joplin's was a meteoric rise to fame at a young age that included playing Woodstock before overdosing at the age of just twenty-seven. She's the sort of rock star and enduring icon that other musicians write songs about. Such was her undiminishable aura. Her troubled life and struggles with alcohol and drugs eventually got the better of her and if you want to know more, we recommend you check out Janis: Little Girl Blue (2015).
This documentary offers a look into the tragedy of her life that unsettlingly resembles the stories of stars like Amy Winehouse.
That Fangirl Life recommends: Cheap Thrills (1968) – Whilst still singing as frontwoman for Big Brother and the Holding Company, Joplin penned songs like 'Turtle Blues' and 'I Need a Man to Love'.
The Rolling Stones
It's fair to say that The Rolling Stones went a lot further than simply covering Bobby Womack's 'It's All Over Now'. As a band, they're still able to sell out world tours to hundreds of thousands of devoted fans and feature a line-up of stand-out individual musicians.
It's a testament to their extensive catalogue that they progressed from doing covers to having their own songs covered by artists throughout the ages. They're undoubtedly one of the most quintessential rock bands of all time. They've gone from self-professed rubbish, with albums like Their Satanic Majesties Request (1967), when trying to jump on the late-sixties psychedelic wave to stand-out blues and gospel rock hybrids with albums like Exile on Main Street (1972).
Don't all wish after all, as Adam Levine put it, that we had the 'moves like Jagger'?
That Fangirl Life recommends: The Rolling Stones (1964) – their debut album that signalled their birth as a rock band that was no longer constrained by just doing covers. 
Aretha Franklin
When talking about the queen of soul, you better put some R-E-S-P-E-C-T on her name.
We've spoken a lot about rock and roll acts on this list because, well, it was the zeitgeist of much of the sixties. But there were several other 'sounds' that were capturing public consciousness. Most notably, Motown and R&B. Predominantly built up of African-American acts and even managers, these genres tied in closely with the Civil Rights movement. The sixties was luckily enough to play host to a slew of these renowned artists like Marvin Gaye and Diana Ross.
But for our money? We'd be listening to the queen of soul herself – Aretha Franklin. In the sixties alone she put out classics like 'Respect', 'You Make Me Feel Like a Natural Woman', and my all-time favourite, 'I Say a Little Prayer'.
That Fangirl Life recommends: Aretha Now (1968) – to get a flavour of the sheer power of one of the world's best-ever female vocalists.
Bob Dylan
Dylan is an often divisive but undeniable talent. We get it – his nasal voice isn't for everyone (it sure wasn't for me when I was younger), but if you're looking for the king of the sixties, look no further.
Indeed, Dylan straddled more than a couple of emerging genres in his time. From being at the forefront of roots rock with Blonde on Blonde (1966) to folk-rock and protest rock, it's not hard to see that a lot of roads lead back to Dylan. From the Byrds to Creedence Clearwater Revival and even elements of The Beatles and The Rolling Stones, Dylan's influence is widespread.
That Fangirl Life recommends: Highway 61 Revisited (1965) – For new listeners, Dylan's electric accompaniment with a full band is a good way to ease yourself in and features hits such as 'Like a Rolling Stone', 'Desolation Row', and 'Tombstone Blues'.
The Doors
Although The Doors bridged the gap from the sixties to the seventies, the death of frontman Jim Morrison (another enrollee to the fateful '27 club') would see the band break up just a couple of years later despite their success. But in the sixties, they defined acid-rock with a lineup that included Ray Manzarek and his weird keyboard-bass hybrid and none other than Morrison.
The Doors released four albums in the sixties and became one of the bands that embodied the discontent and the darker side of the younger generation. The 'People Are Strange' band were strange, perhaps even a bit frightening in comparison to the tame and positive psychedelia of bands like The Beatles.
Their legacy is such that we're still fascinated by Morrison alone as a frontman, visible in the extreme lengths taken by Val Kilmer to embody him in Oliver Stone's biopic. But it was in 1967 with their titular LP that the whole band broke onto the scene with their new sound. It's dissonant and ethereal and the amount of moving parts shouldn't work but they do, and the album has been a classic ever since.
That Fangirl Life recommends: The Doors (1967) – their debut set the bar at heights that, sadly, the band never had the time to top.