Fans and the For You Page: How TikTok is Turning Fandom on Its Head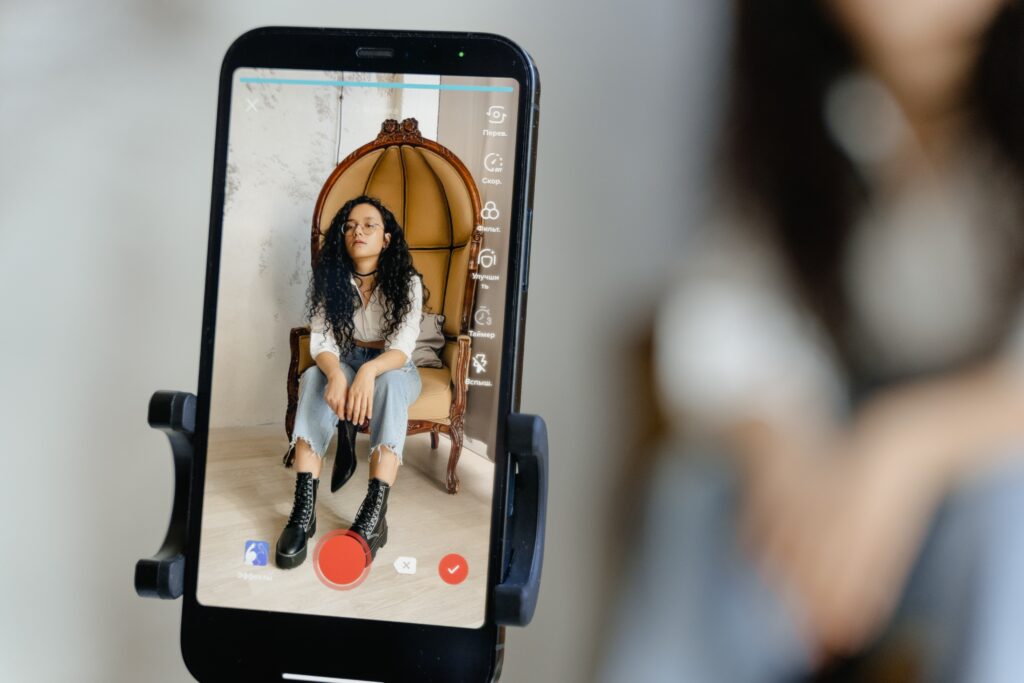 TikTok has taken the social media world by storm. As of August 2023, the social media platform has 1.1 billion active monthly users and a total user count of 1.67 billion. There are countless sides of TikTok; MusicTok, MovieTok, BookTok, CraftTok, and thousands of others, allowing everyone to find something that they enjoy.
The different sides of TikTok also allow for countless fandoms to build spaces for themselves. Harry Styles, Taylor Swift, and Phoebe Bridgers fans have all been able to carve out communities within the bigger world of TikTok.
Community and fandom go hand in hand and the reach of TikTok has changed the world of fandom. TikTok makes it incredibly easy to find others who share similar interests. Interacting with TikToks about Harry Styles will cause the algorithm to push more Harry Styles content. TikToks from Harry Styles's Love on Tour have hundreds of thousands of likes and fans in the comments interact and bond over their love for the singer. However, it is no surprise that household names like Harry Styles and Taylor Swift have large, thriving fandom communities on social media.
What is surprising is how TikTok has also allowed fandoms for more niche content, such as Wordle players, to surface. Savannah DeLullo, @dailyxsav on TikTok, first posted a video of her solving the daily Wordle in January 2022. Since then, Savannah has amassed 1.7 million followers on TikTok. She has also collaborated with fellow Wordle TikTokers Michael DiCostanzo, who also has 1.7 million followers, and Kenny Haller, who has 984 thousand followers.
Not only do these creators have huge followings, but they have fans making edits of them, the same way that Harry Styles and Taylor Swift fans have been making edits for years. TikTok user @showmos.vsp made an edit of Michael beating Savannah at a Wordle challenge and the video has over 222 thousand likes and almost 20 thousand saves. Savannah also has a fan account, @daiilyxsav, dedicated to her that has almost 3 thousand followers, and several viral videos each with hundreds of thousands of likes.
The TikTok algorithm has a lot to do with how fandom is different on TikTok compared to other apps. The For You Page algorithm pays close attention to what kind of videos users interact with. If a user watches one of Savannah, Michael, or Kenny's videos, the algorithm will push more Wordle content to see if the user will continue to interact with that content. Then the edits start to show up and suddenly users have stumbled upon and joined a new fandom. Since the algorithm pushes content to users, rather than fans searching for content themselves, it is much easier to get a greater variety of fandom content.
On other apps such as Instagram and X (formerly Twitter), users tend to focus on their Following feeds rather than an explore page. Users search for accounts that they want to follow and that is how they get their fandom content. On TikTok, users spend most of their time scrolling on the For You Page rather than the Following page. The For You Page can provide fans with content about their favourite celebrities from a hundred different accounts in a day, making it easier to get more fandom content and form a deeper connection to the fandom.
TikTok lives have also allowed for fans around the world to feel connected to their fellow fans. Taylor Swift's Eras Tour has taken over TikTok. While her setlist is consistent, each night has two surprise songs that are unique to each show. Hundreds of thousands of people were able to witness these surprise songs in person, but there were also hundreds of thousands of people who were unable to get tickets to hear the songs in person. This is where the TikTok live feature came in.
Every night of the tour there were multiple live streams of the show. Swifties all over the world were able to witness the magic of the three-hour set, even without scoring a coveted ticket. Some fans tuned in for the whole show, while others only tuned in to find out the surprise songs (and sometimes mourn their favourite songs being played before their show). These livestreams allowed fans to feel connected to the Eras tour experience, and other fans, even if they could not attend in person. Love on Tour also had a similar demand for live streams, even without the promise of surprise songs.
While an algorithm full of videos of user's favourite celebrities and live streams of concerts have been a huge plus for fandoms, there is always another side. The Eras Tour very quickly became the place to be. Some fans were able to attend multiple shows and plastered their concert videos all over TikTok. This opened a discourse regarding the fairness of attending multiple shows, while others attended none.
For fans that were unable to attend, tensions and jealousy rose quickly when their For You Pages were full of fans attending multiple shows when they couldn't attend even one. TikTok user @practicallyperfectpaul made a TikTok on March 22nd expressing his frustration with a girl who was able to attend seven of the Eras tour shows. He considered her attending so many shows to be greedy and users in the comments were also expressing their frustration towards fans attending multiple shows.
Hate also came to individuals who were considered to be "fake fans" attending the iconic tour. Influencer Amelia Olivia made a Get Ready with Me TikTok before her Los Angeles Eras tour show and admitted that she is not a Swiftie, but knew some of Taylor's music. Her comments were full of Swifties making fun of her for calling Cruel Summer a new song and countless "Give me your tickets" comments.
Without TikTok, the Eras tour likely wouldn't have had the worldwide impact it had. Swifties of course would have been aware of the tour but because of TikTok, thousands of non-Swifties, and casual Taylor Swift fans were made aware of the tour and how iconic it is. While TikTok and its influence was great for Taylor Swift's ticket sales, it also made hating on "fake fans" and influencers that much easier as well.
TikTok has opened a new world of fandom, with its carefully curated algorithm and live streams of tours. While TikTok fandoms continue to grow and change it is important to consider both the good and the bad that comes with the ever-changing world of fandoms.