The Story Behind Fleetwood Mac's "Silver Springs"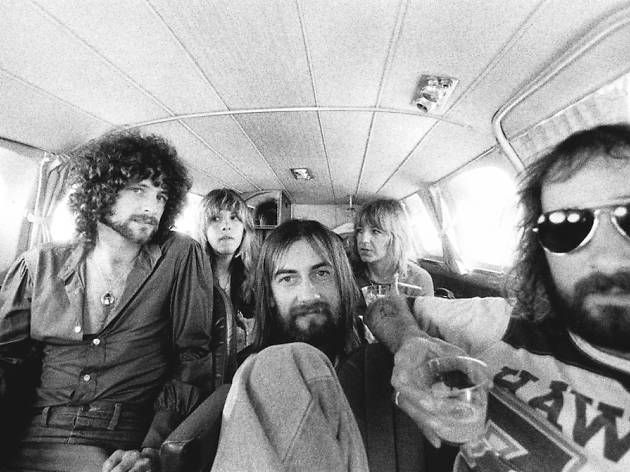 "Silver Springs" is the legendary breakup song by Fleetwood Mac that resulted from the split between lead singer Stevie Nicks and guitarist Lindsey Buckingham. Nicks wrote the song intended for the album Rumours, but it got cut from the album and ended up on the B side of the single "Go Your Own Way.'
So, why is this song so important to so many people if it failed to make the hit album? This mystical song became something it was never destined to be, but long-time Fleetwood Mac lovers are so glad that it did.
It all started when Nicks and Buckingham were in high school. The two met during a session for young musicians at church. Three years later, Buckingham remembered this interaction while looking for a female singer to be in his band, Fritz, and chose her for the job.
Eventually, the musicians became their own thing, musically and romantically. They were called Buckingham Nicks until 1974 when they joined Fleetwood Mac. They appeared on the 1975 album, Fleetwood Mac, and went on to do Rumours.
During the production of Rumours, Nicks and Buckingham broke up, resulting in the beloved "Silver Springs," but also drama within the band. Buckingham and John McVie never got on well, as opposed to Nicks and Christine McVie, who were close friends. The ex-lovers did not end things on friendly terms.
According to Mick Fleetwood, "When they first joined the band, Lindsey had control. And, very slowly, he began to lose that control. And he really didn't like it." It seems to be that the relationship was doomed from the start if this was their true dynamic.
Nicks wrote "Silver Springs" about what could have been. The title of the song came from Silver Spring, Maryland, which she thought sounded fabulous. The song was a work of art that she loved, so you can imagine how she felt when Fleetwood pulled her into the parking lot of the studio to tell her that it wasn't going to be on the album.
The album was almost finished at that point. "Silver Springs" got cut because of its longevity. Fleetwood preferred "I Don't Want to Know" to the ballad. Naturally, she was furious. She was given the option to cut down a slower song, but, reluctantly, she agreed to keep the other songs instead.
In a BBC interview from 1991, she recalls, "With a gun to my head, I went out and sang 'I Don't Want to Know' and they put 'Silver Springs' on the back of 'Go Your Own Way.'"
It was not a well selling single. Nicks was disappointed that her mother wouldn't receive much money from it, for she set the publishing rights in her name. This seemed to be the end for "Silver Springs," but it was just the beginning.
Ten years later, Buckingham left the band in 1987. Fleetwood claims it was because of a physical altercation between the two, but they both denied this ever happening.
In 1990, Nicks was working own a compilation of her hits. It was called Timespace – The Best of Stevie Nicks. She wanted "Silver Springs" to be a part of this. Fleetwood didn't like the idea, and it, once again, caused an argument over the song. Nicks threatened to leave the band if Fleetwood wouldn't let her have it. He didn't cave, and neither did she.
Out of the band, Nicks continued her solo career. The Dance was a live reunion album released in 1997. In the previous year, Nicks and Buckingham were featured on the Twister soundtrack. The duet was an unexpected one, and it led to the reunion of Fleetwood Mac.
Recorded as a TV special in Warner Bros. Studios in Burbank, the set list featured "Silver Springs," which arguably became the most hard-hitting song from the list. Most fans had never heard the track before then, and were blown away by the emotional complexities it offered.
The performance of "Silver Springs" during this recording captivated viewers and created a new audience for the song.
Toward the end, Nicks turns to Buckingham and it looks as though she's singing the song right to him. He's singing back, and the tension can be felt through the screen. This song combined with the years of pent up emotions results in an intense performance nobody can look away from.
Nicks' song is absolutely enchanting, and by the looks of the video, we think she would agree that the only thing better than writing a revenge song about your ex is making him sing it with you.