Here's What We Know So Far About Paramore's New Album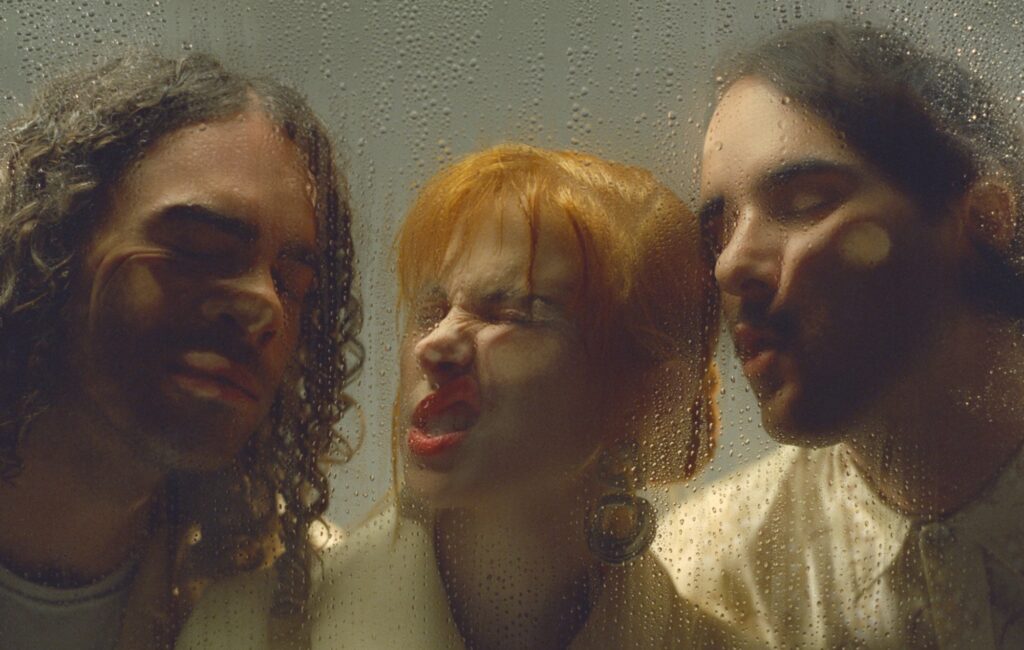 Paramore's long-awaited 6th album titled "This is Why" is almost here! After a well-deserved break, where halfway through they joined the whole world in the pandemic's quarantine, in late September 2022 the members of punk-rock band Paramore, Hayley Williams, Zac Farro, and Taylor York, took to social media to announce that their 6th album would be released on February 10th, 2023.
When the new album was announced fans were ecstatic as it has been five whole years since the band released their 5th album "After Laughter" in 2017. Paramore has been releasing albums since 2009 and this past year was their 20th anniversary of being together as bandmates, which is pretty crazy.
When they announced their album they also announced that they would be doing a 17-date North America tour before the album came out. These first shows in many years were truly something special. With Hayley's amazing vocals, Zac's energy on the drums, and Taylor's amazing guitar skills they brought an amazing energy to the shows and their fans were so excited to see them in their element again.
Though Paramore has been a band for nearly two decades they have recently picked up a growing number of younger fans from recent generations who are also excited to hear their new music. Superstar Billie Eilish, who was around 4 years old when Paramore released their first album titled "All We Know Is Falling" in 2005, has been a long-time fan of Paramore. As a special surprise guest when headlining Coachella this past year, in which she was in fact the youngest headliner in the festival's history, Billie brought out Hayley who joined her in singing Paramore's song titled, "Misery Business." Not only was this collaboration a huge surprise, but even more surprising was the song they chose to sing. In 2018, Hayley and her other band members decided to stop playing "Misery Business" despite it being one of their most well-known songs, due to listeners finding some of the lyrics offensive as well as Hayley's beliefs changing resulting in her not wanting to support the messages that the song was produced, which was thought to be one of sexism and misogyny.
The band has teased us with some insights on what the feel and message of this new album will bring. This album feels it will showcase a much more grown-up side of the band with their observations of society and its expectations as well as experiences they have gone through. In this Billboard interview, Hayley said that she wants to bridge the gap between their old records and newer ones for younger audiences that have just started discovering their older music.
In anticipation of the album, the band has already released three out of the ten songs of the upcoming album. They are all unique and showcase the incredible talents of each member. On the day of the album announcement, the band released the title track of the album "This is Why" along with the song's music video. Ironically, being the first song on the album, this song was actually the last song that they wrote. Through Hayley's strong and powerful voice, she seems to be expressing her frustrations with the contradictions of society telling us to speak our minds but at the same time, society is shutting our opinions down and dismissing them.
On December 8th the band released another song off the album called "The News." accompanied by a hypnotic music video. The lyrics of "The News" dive into how much of our generation feel consumed and overwhelmed by social media and constantly being bombarded with clickbait and the bad news of what is going on in the world. Clickbait has also made it extremely hard not to be able to tell real news from fake news and can leave us feeling hopeless and frustrated. Hayley expresses her frustration in her vocal phrasing singing "Every second our collective hearts break. Every second our collective heads shake. Turn off(Turn off) the news." The guitars, played by Taylor York, and drums, played by Zac Farro, mimic all the information being thrown at us at all times that we can't escape. In the song's music video, we see how Hayley is being taken over, almost possessed, by all the news she is consuming and how it is always there and she can't escape it.
The most recent song Paramore has released leading up to their album is "C'est Comme Ça." Released on January 12th, "C'est Comme Ça" meaning "it is what it is" in French is very different from "This Is Why" and "The News." In an interview with Billboard that was just released, Hayley decodes the song's message saying,"But if you're — I have PTSD — addicted to survival, at a certain point, when things are healthy, it's really devastatingly boring. And it makes you feel like, 'I'm never going to have healthy relationships because some part of me is seeking out a shadow or always looking for the thing that's going to go wrong.' There's not ever peace." She incorporated speaking lyrics instead of singing in almost a hypnotized way saying "Lucky for me, I run on spite and sweet revenge, It's my dependence on the friction that really hinders my progression." In the bridge, she says "I know that regression is rarely rewarded. I still need a certain degree of disorder."
Paramore fans and music lovers everywhere are definitely ready and excited to see what Paramore has been working on these past few years and from all the fun they have been having touring this past Fall, we think the band is definitely ready too.